NSF Grant Funds Bioelectronics Incubator
October 5, 2018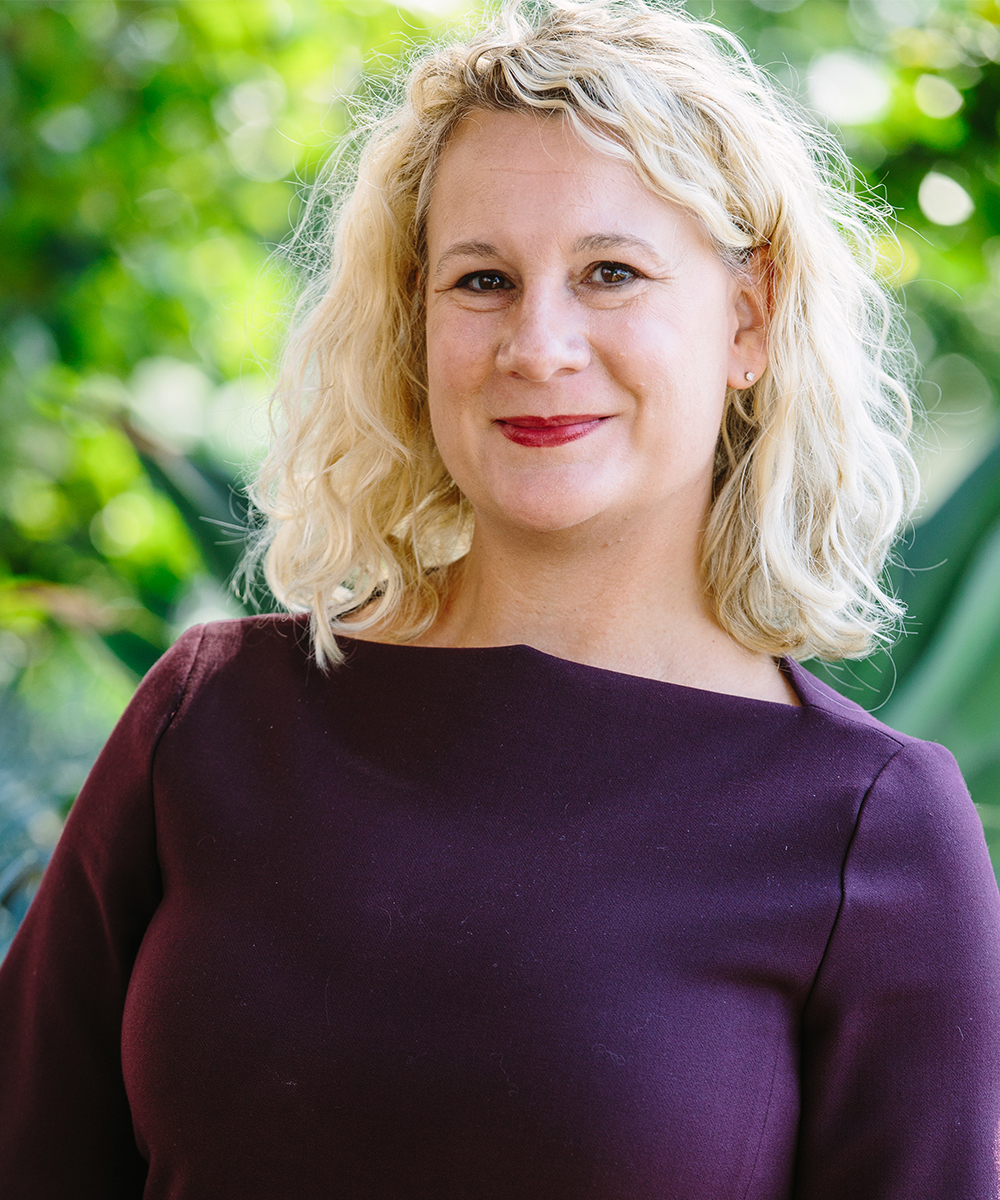 Laura Palucki Blake, assistant vice president for institutional research and effectiveness at Harvey Mudd College, will serve as program evaluator on an ambitious research traineeship grant to start a graduate-level bioelectronics program at Rice University.
Funded by a $3 million National Science Foundation (NSF) grant, Rice's bioelectronics incubator will train students to develop technologies at the cell/material interface between living and electronic systems, pairing high-tech materials science with cutting-edge biological engineering.
Palucki Blake will work with Jonathan Silberg—professor of biosciences and bioengineering, director of Rice's Systems, Synthetic and Physical Biology graduate program and principal investigator of the new program—whom she has known professionally for some time.
"We have always talked about our work and listened to each other's ideas, talked through thorny research problems, celebrated each other's successes and generally kept abreast of each other's interests," she says. "That kind of intellectual friendship across disciplinary boundaries is priceless."
Having had conversations with Silberg over the years about the challenge of cross-disciplinary communication, Palucki Blake was eager to join him on this project. "As his ideas took shape around building a bioelectronics program that would train graduate students to work across disciplinary boundaries from the beginning, we talked a bit about how to really document and understand the impact this kind of collaboration would have on students and the disciplines involved. When he asked if I would be willing to work on the project, I jumped at the chance," she says.
At Harvey Mudd, Palucki Blake works with faculty and staff to design, implement, evaluate and improve programs and initiatives on campus. "I provide support and guidance in using data to analyze and identify trends, areas of opportunity and concern and other issues that impact the College and its strategic planning and decision-making," she says. "As is the case with the bioelectronics grant, all of my work in assessment and evaluation is done with the end goal of aiding faculty efforts to improve educational outcomes for students."
Palucki Blake looks for any chance to work across disciplines, which is something her evaluation of the bioelectronics program will require. "At Harvey Mudd, we talk about how the ability to integrate and use strategies from multiple disciplines as the key to solving complex and often unscripted problems," she says. "That makes this work a natural fit for me," she says. "The fact that navigating the social and ethical challenges that come with this work was built into the curriculum from the beginning and not as an add-on or an afterthought was also a draw. The opportunity to work with experts in their fields as they teach graduate students to not only tackle important problems, but to do so with an eye towards collaboration and communication is simply too good to pass up."