Harvey Mudd Faculty Join 7C Leadership Program
June 11, 2018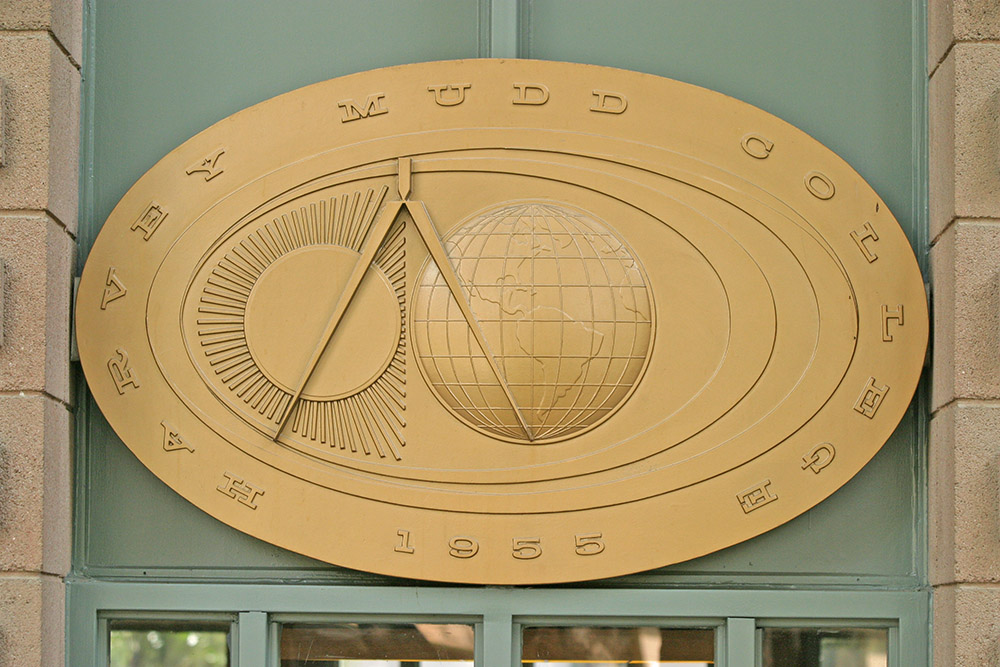 To prepare faculty for the challenges of effective leadership and to shape positive institutional change, The Claremont Colleges are offering a new opportunity for faculty across the seven campuses. Three Harvey Mudd College faculty members—Vivien Hamilton, Susan Martonosi and Katherine Van Heuvelen—were selected to participate in the inaugural year of the program.
The yearlong Claremont Faculty Leadership Program brings together faculty members from each Claremont college to create social networks and gain a deeper understanding of institutional and consortial challenges and opportunities. Faculty will work to develop key skills for successful, sustainable and inclusive leadership.
"The 7C Leadership Program offers an important new opportunity for faculty professional development, and we're delighted that professors Hamilton, Martonosi and Van Heuvelen have been chosen to participate," says Lisa Sullivan, vice president and R. Michael Shanahan Dean of the Faculty.
Faculty members were selected based on their interest in developing skills for successful, sustainable and inclusive leadership as well as their leadership and collaboration experience.
Hamilton is associate professor of the history of science and director of the Hixon-Riggs Program for Responsive Science and Engineering at Harvey Mudd. She is interested in understanding how experts from different disciplinary cultures have collaborated on scientific and technical problems. She explores this question in her research, focusing recently on the collaboration of physicists and doctors in the first decades following the discovery of x-rays in 1895. Her forthcoming co-edited collection, Inevitably Toxic: Historical Perspectives on Contamination, Exposure and Expertise, examines the creation and regulation of various toxic spaces across the 20th century, including hospital x-ray rooms, industrial waste dumps and sites of nuclear detonation.
Martonosi is professor of mathematics, director of the Harvey Mudd College Global Clinic Program and the Joseph B. Platt Professor in Effective Teaching. She researches the application of operations research models and methodology to problems in homeland security, using game theory, social network analysis and graph theory to solve problems in resource allocation and terrorist network disruption. In addition to working in homeland security, Martonosi has developed mathematical models for malaria intervention policy and pediatric vaccine pricing, and is currently supervising students on basketball analytics research. She is vice president for membership and professional recognition on the board of the Institute for Operations Research and Management Science.
Van Heuvelen, associate professor of chemistry, develops new catalysts to treat pollutants that contaminate water. She investigates metalloenzymes found in biological systems that degrade these pollutants using earth-abundant materials. Van Heuvelen uses a combination of synthesis, spectroscopy and computational chemistry to understand the molecular design elements that allow biological systems to break down pollutants and then applies these insights to develop improved, environmentally friendly catalysts for the laboratory.
Open to up to three faculty members from each of The Claremont Colleges, the CFLP includes meetings with 7C academic deans/provosts and a two-day conference with sessions on topics such as multiple leadership pathways, crisis management, money management and advancement, and consortial collaborations.
Among the outcomes sought from the program are short-term and long-term strategies for promoting institutional health amid the changing landscape in higher education; increasing awareness of how to manage crises and supporting all members of the campus community; and identifying behaviors, techniques and practices that promote equity, diversity and inclusion. Each faculty member will have the opportunity to create actionable plans to address an institution-level issue important to their campus or the consortium.
The CFLP is sponsored by the 7C Academic Deans Committee, supported by the Office of Consortial Academic Collaboration and organized by a group of faculty representatives in leadership positions at each of the 7Cs.