Free Bus Rides Available to Claremont Colleges Students, Faculty, Staff
December 11, 2017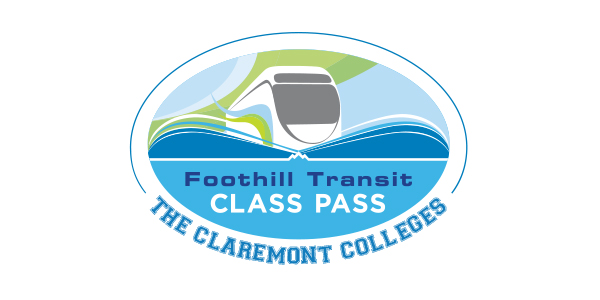 The Claremont Colleges and Foothill Transit are launching a special pilot program that allows students, faculty, and staff free rides on Foothill Transit buses.
The organizations have teamed up to offer the Class Pass, a program that gives students currently enrolled at The Claremont Colleges, and faculty and staff employed at The Claremont Colleges or The Claremont Colleges Services, free, unlimited rides on Foothill Transit buses. It also helps people who don't ride the bus by reducing traffic and parking congestion around campus and in the community.
The Class Pass is accepted on all Foothill Transit Local and Silver Streak buses which connects riders to 22 different cities throughout the San Gabriel and Pomona Valleys, and downtown Los Angeles.
Beginning Jan. 8, 2018, the passes may be picked up at the Connection (Claremont Colleges Library, first floor).
Visit foothilltransit.org/theclaremontcolleges for more information.