Members of Harvey Mudd Community Affirm Shared Values
January 16, 2017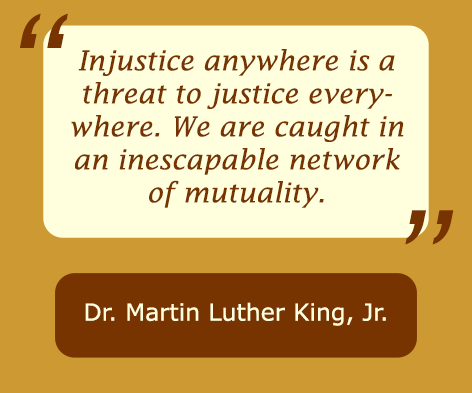 As a response to the current national climate, members of the Faculty Executive Committee at Harvey Mudd College have prepared a statement that they believe reaffirms the shared values of the campus community—students, staff, administration, alumni and faculty. Many community members have shown their support by signing the statement.
Statement from Members of the Faculty at Harvey Mudd College
January 16, 2017
On April 16, 1963, Martin Luther King, Jr. wrote a letter to his fellow clergymen from a Birmingham jail cell. Asked to respond to whether he, a so-called "outside agitator," had any business protesting the laws and practices in someone else's town, he responded, "Injustice anywhere is a threat to justice everywhere. We are caught in an inescapable network of mutuality."
Dr. King's words are particularly salient today, after this divisive campaign and before the inauguration of the 45th President of the United States, when a subset of Americans feels emboldened to increase their violence and discrimination against minoritized people. Many members of the incoming administration have pledged to undermine public education, environmental protections, climate science, civil rights, women's rights, and human rights at home and abroad.
Therefore, on this Martin Luther King, Jr. Day, the members of the Faculty Executive Committee of Harvey Mudd College and our undersigned colleagues, re-affirm Dr. King's words. We stand opposed to those who would make strangers of our neighbors, aliens out of immigrants, and pariahs out of those whose race, gender, sexuality, religion, or ethnicity differs from their own. We stand against injustice, whether institutional or individual. We believe that the mission statement of our College calls us to understand and engage with our interconnected world, guided by our expertise and the principles of inclusiveness, equity, and excellence, to which we as a community aspire.