Mellon Foundation Grant Supports Teaching and Learning at The Claremont Colleges
October 3, 2016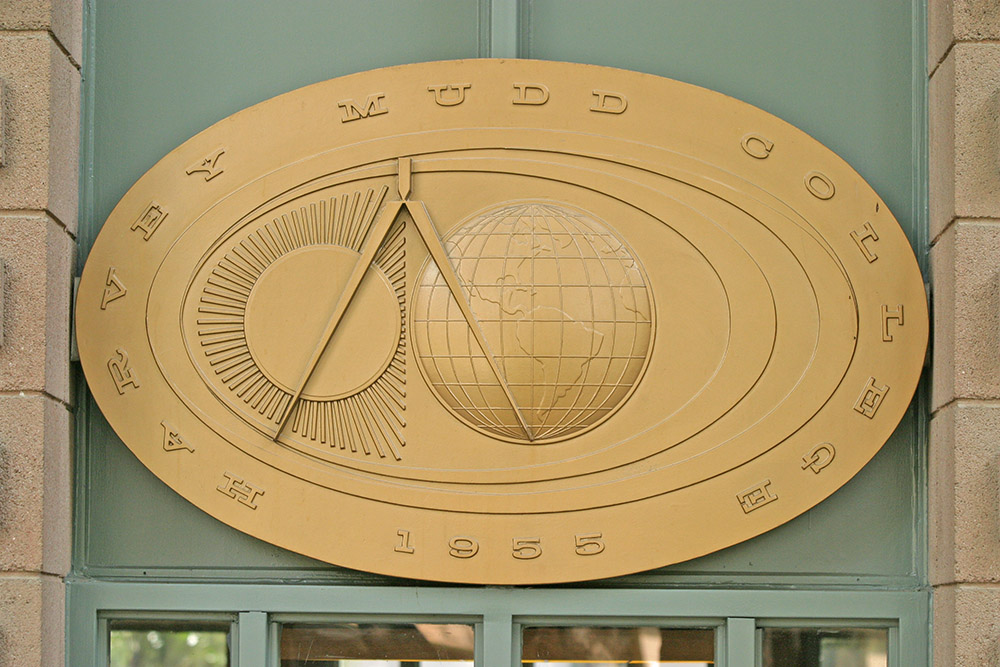 The Claremont University Consortium has received a $1.5 million grant from The Andrew W. Mellon Foundation to establish a new Center for Teaching and Learning (CTL) to help faculty members enhance their teaching through programming, consultation services and support programs.
The design of the CTL has been informed by research on teaching and learning centers and is designed to assist faculty in adopting evidence-based, student-centered teaching strategies while building capacity for the colleges to carry out the work of making excellence inclusive. The Center for Teaching and Learning will be the first major collaborative initiative on teaching and learning across The Claremont Colleges. It will support existing teaching-related efforts at the colleges and facilitate the sharing of effective teaching strategies.
The Center will work with the Academic Deans Committee of The Claremont Colleges to share knowledge and offer programs and services, including workshops, seminars and institutes. Scripps College will serve as lead college for this effort, with Amy Marcus-Newhall, vice president for academic affairs and dean of faculty at Scripps, serving as lead dean.
For its first two years, the CTL will be led by Darryl Yong, on leave from Harvey Mudd College, where he is a professor of mathematics. He is well known at Harvey Mudd and the other Claremont Colleges for his knowledge of pedagogy, outstanding teaching ability and commitment to inclusive pedagogy. While Yong is a mathematician, he is a math/music double major (HMC '96) and has worked closely with faculty members in many disciplines in his role as associate dean for diversity during the past five years. He directed HMC's Mellon Foundation-supported summer bridge program and is also an investigator on a flipped classroom study with HMC professors Nancy Lape, Eliot Bush and Rachel Levy.
"The CTL will have significant and positive effects on the quality of instruction in classrooms across The Claremont Colleges. It is so exciting to have Darryl Yong take on the inaugural directorship," says Marcus-Newhall. "Faculty will undoubtedly view the CTL as a valuable resource to further develop their teaching pedagogies through innovative and inclusive best practices."
The Claremont Colleges seek to address the value of inclusiveness and the persistent realities of exclusivity by creating welcoming learning environments through inclusive pedagogy and curricula. The CTL will help faculty adopt these practices to promote more equitable outcomes for students.
"Faculty have a direct influence on helping students feel welcome at our institutions as well as helping them learn," says Yong.
Yong and other CTL staff will be housed in Honnold Library, a facility shared by all of the colleges. The CTL aspires to serve as a catalyst for collaboration across The Claremont Colleges on matters relating to teaching and learning by supporting the work that the institutions are already doing, connecting faculty to needed expertise, advancing the scholarship of teaching and learning and supporting departmental and institutional initiatives.
The CTL is one of several collaborations among The Claremont Colleges. Recent projects include the Faculty Career Enhancement Program, the launch of a 5-College Environmental Analysis Program, a 5-College project to develop new resources in the digital humanities, and targeted initiatives at individual colleges.
Visit the Center for Teaching and Learning website to learn more.
The Claremont Colleges is a consortium of five undergraduate liberal arts colleges (Claremont McKenna, Harvey Mudd, Pitzer, Pomona and Scripps) and two graduate institutions (Claremont Graduate University and Keck Graduate Institute), offering rigorous curricula, small classes, distinguished professors and personalized instruction in a vibrant residential college community that provides intensive interaction between students and faculty.