Paul Slaats, Football, is HMC Athlete of the Year
August 9, 2016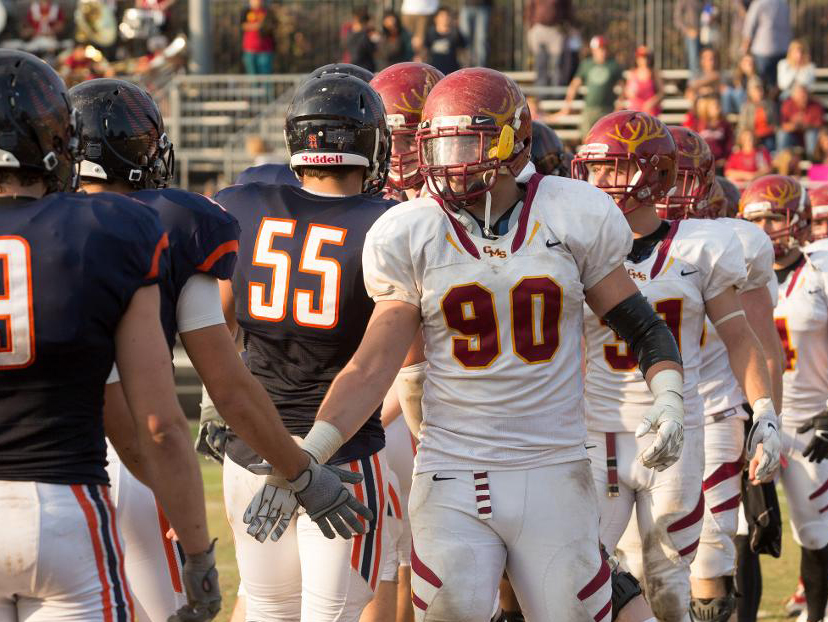 The Claremont-Mudd-Scripps Athletic Department named Harvey Mudd College football standout Paul Slaats '17 Harvey Mudd College Alumni Association Outstanding Athlete of the Year for his athletic and academic achievements during the 2015–2016 season.
Slaats, a nose guard, captained the defensive line with 46 tackles on the season and led the team with 7.5 "tackles for loss," setting opponents back 14 yards. During the 2014 season, Slaats started all nine games and tallied 32 tackles, one sack and one fumble recovery. The Stags led the conference in points allowed per game (21.9), rushing yards allowed per game (105.8) and interceptions (17).
In addition to being named HMC Alumni Association Outstanding Athlete, Slaats received the Southern California Intercollegiate Athletic Conference (SCIAC) Defensive Athlete of the Year award for Division III football in December. It was his second All-SCIAC award, and he received a first-team award in 2014. Slaats was also one of just 77 players named to D3Football.com's 2015 All-West Region Team, chosen from 249 nominations by all Division III member schools.
Academically, Slaats is an engineering major with a concentration in economics. He aspires to become an entrepreneur and start his own business incorporating technology and finance. He is involved with the Student Athletic Advisory Committee for Claremont-Mudd-Scripps and works with other HMC student athletes to improve the student-athlete experience at Mudd.
See also Mudder Honored for Dominant Defense.