Harvey Mudd's Undergraduate Engineering Program Ranked No. 1 in U.S.
September 9, 2015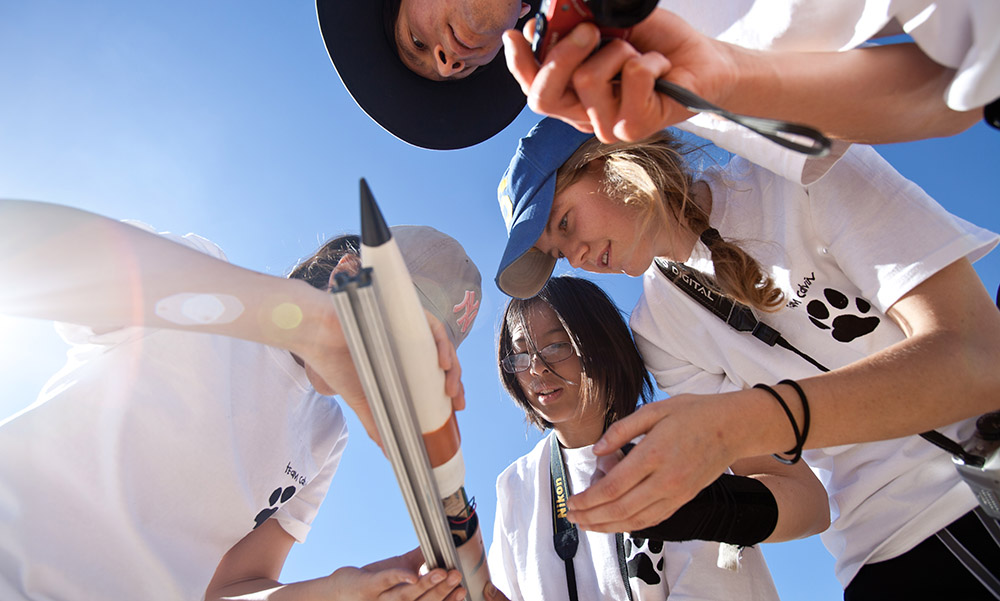 Harvey Mudd College was ranked No. 1 among the nation's undergraduate engineering programs in U.S. News & World Report's 2016 Best Colleges rankings, sharing the top spot for engineering with Rose-Hulman Institute of Technology. Harvey Mudd's ranking is among colleges that offer the bachelor's or master's as its top degree in engineering. The College has tied for first place six times over the past decade.
The College's engineering department was also recognized in the "Best in the Specialties" section for computer engineering (second place), electrical/electronic/communications engineering (fourth place) and mechanical engineering (fifth place). Harvey Mudd offers a broad yet deep general engineering degree that emphasizes experiential, hands-on learning and team-based projects with real-world applications.
Harvey Mudd came in at No. 5 on the High School Counselors' Top College Picks, sharing the slot with Smith, Vassar and Wellesley colleges. All five of the undergraduate Claremont Colleges ranked in the top 20 of the High School Counselors' ratings.
In the overall ranking for national liberal arts colleges, Harvey Mudd tied with four other colleges for the No. 14 spot, moving up from last year's No. 15 ranking. Harvey Mudd had the highest SAT/ACT 25th-75th percentile scores of all national liberal arts colleges.
U.S. News & World Report's rankings are based on a selection of indicators of quality, including: assessment of excellence by peers and counselors (22.5 percent); graduation and retention rates (22.5 percent); faculty resources (20 percent); student selectivity (12.5 percent); financial resources (10 percent); graduation rate performance (7.5 percent); and alumni giving (5 percent).