Claremont Colleges Receive $1.5 Million to Develop Digital Humanities
October 10, 2014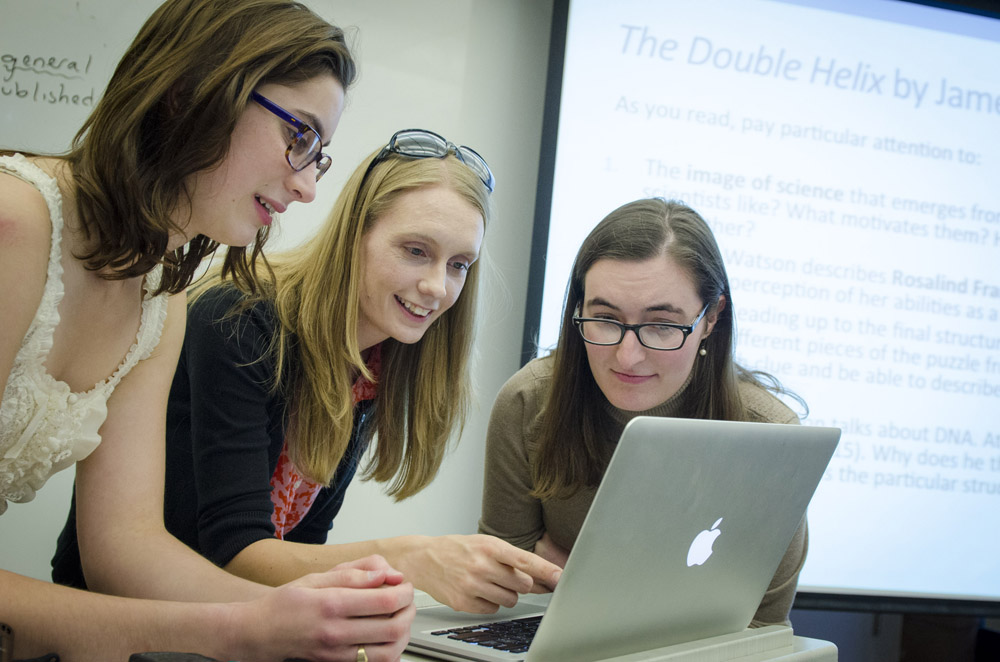 The five undergraduate colleges of the Claremont University Consortium—Pomona, Claremont McKenna, Scripps, Harvey Mudd and Pitzer College—have received a $1.5 million grant from The Andrew W. Mellon Foundation to strengthen and expand digital humanities (DH) teaching and scholarship across The Claremont Colleges and beyond.
The emerging field of digital humanities studies the interactions between literature, art, performance, history, electronic media, data analysis and new technologies, placing these interactions at the center of humanities research and pedagogy and deepening our understanding of human culture.
"This grant will support and nurture new teaching approaches, new courses and new areas of research, and it will increase our contribution to the society-wide conversation about how digital affects everything that we do," said Pitzer College Professor of Media Studies Alexandra Juhasz, a leading national scholar in digital humanities education and critical Internet studies, who will direct the project in collaboration with other faculty and administrators across The Claremont Colleges.
The digital humanities initiative will focus on four areas aimed at creating a collaborative, vibrant DH community at the colleges: summer training institutes; digital course development; a new collaborative digital research studio; and community programming.
The annual summer institutes will include talks on current DH topics and training workshops in digital tools. One of the first workshops planned will teach geographic information systems (GIS) mapping, a tool that allows researchers to overlay large data sets and see new patterns of relationships between historical, geographical and economic data, for example.
Over the five-year period funded by the grant, faculty from across the five colleges will develop or improve up to 25 innovative courses that focus on or integrate digital humanities tools and approaches. This new DH expertise will be put to practical use in the collaborative digital research studio. In the studio research program, teams of undergraduate and graduate students will work with a project manager and faculty members to conduct intensive, cutting-edge research on a DH topic or build DH tools more centrally into their teaching. The studio program is based on the successful model of the Harvey Mudd Clinic Program, in which undergraduate teams carry out research for corporate and community sponsors on pressing industry issues.
"The Claremont Colleges, with their clear focus on undergraduate teaching and their strong commitment to liberal arts education, are ideally poised to create a model program for undergraduate teaching and research in the digital humanities," said Harvey Mudd College Dean of the Faculty and Professor of Literature Jeff Groves, who helped develop the grant proposal and will serve as lead dean for the grant, working closely with Juhasz to oversee the implementation of the initiative.
The grant will also support regular colloquia and talks for the larger community that will showcase the new DH work in Claremont, as well as emerging trends within the field. Its first major event will be a day-long symposium in spring 2015. By sharing best practices in DH teaching and research, the colleges hope to enhance collaboration with regional institutions interested in strengthening their DH programs.