Williams to Discuss Why Better Data Equals Better Health at TEDxClaremontColleges, Feb. 22
January 27, 2014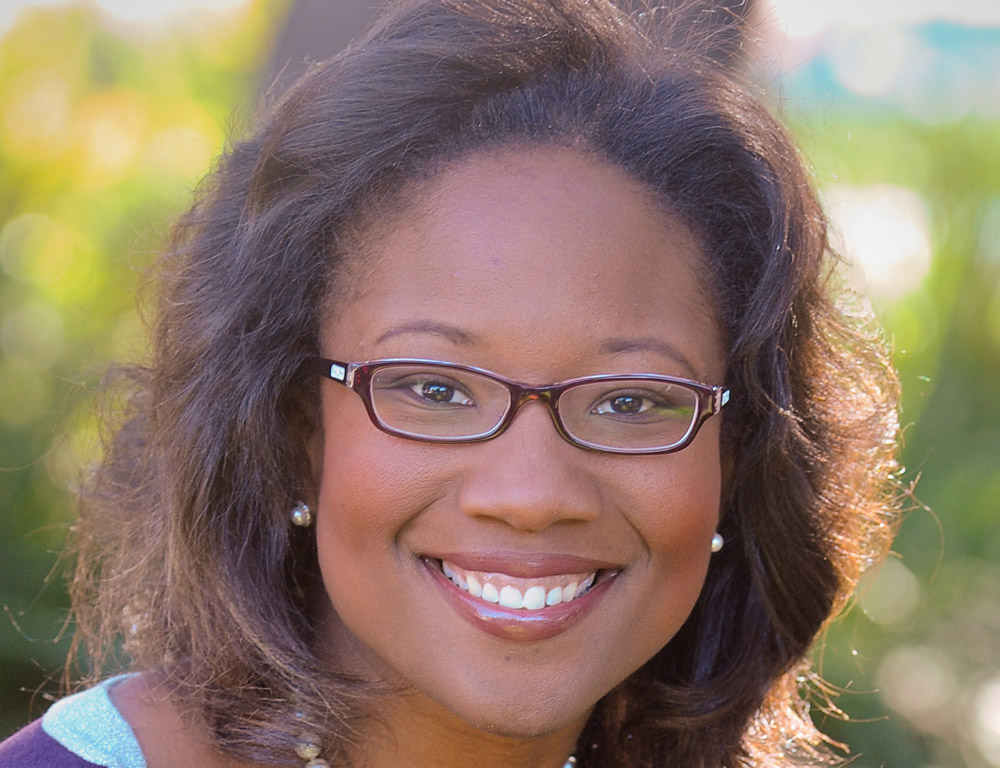 Temperature, blood pressure, heart rate—all are forms of data that can help us understand our bodies and recognize when something is going wrong, enabling our doctors to better diagnose us.
Statistician and Harvey Mudd College mathematics Professor Talithia Williams discovered that by listening to her body and making note of her data, she became empowered.
"Since doctors have to work from very generalized data about people's health, you can benefit from using statistical data to uniquely characterize your body," says Williams, who develops statistical models of disease incidence. "Data from blood pressure, pulse rate and body temperatures can tell a story about your life which can empower you to make better decisions about your personal health. For instance, a woman's waking body temperature data can be used to understand her body and fertility.  Each of us can begin to collect data about ourselves that can provide insight into our personal health."
Williams will discuss her journey of personal data collecting and share advice during the TEDxClaremontColleges event, entitled "Unexpected Narratives," on Feb. 22 at Garrison Theater on the Scripps College campus.  One of 12 presenters appearing during the all-day event, Williams' talk is scheduled to occur between 10 and 11:30 a.m.
TEDxClaremontColleges is an all-day conference featuring diverse speakers united by the theme, "ideas worth spreading." It is organized by an all-volunteer group consisting of students of The Claremont Colleges, alumni and local community members. One of the organizers is alumna Elly Schofield '13, attendee experience committee chair. Schofield began her involvement with TEDxCC as a student speaker at the 2012 event, giving a short talk on her hopes to see more critical thinking and comfort with failure in early mathematics education. After receiving her bachelor's in mathematics last summer, she was hired as the program coordinator for Harvey Mudd MOOCs and works with students, faculty and administrators to implement massive open online courseware for introductory computer science and AP Physics.
TEDxClaremontColleges was launched in 2011 by Jason Soll CMC '12, whose experience speaking at TEDGlobal in 2009 inspired him to bring a TED-like experience to The Claremont Colleges. Licensed through the TED organization, TEDx events are local, independently organized conferences that feature video and live speakers as well as small group discussion.
Student tickets for the Feb. 22 event are reserved for students of The Claremont Colleges or any local college or high school. Student ID must be shown whenpicking up a name badge on the day of the event. The student ticket price is $25 plus a $2.37 handling fee. Tickets for faculty, staff and community members are $50 plus a $3.74 handling fee. Sales end Feb. 21.