Harvey Mudd Alumni Association Honors Alumni, Friends
February 19, 2016
The Harvey Mudd College Alumni Association Board of Governors (AABOG) has announced its annual awards, which recognize impact on Harvey Mudd College as well as service to society. The awards will be presented Saturday, April 30, during the College's annual Alumni Weekend festivities.
Outstanding Alumni
The Board of Governors selected six alumni to receive the 2016 Outstanding Alumni Award. Given from alumni to alumni, the award recognizes individuals who have made a sustained and effective commitment to improving society and whose lives best exemplify the mission of Harvey Mudd College.
Steven J. Barker '66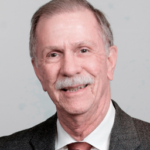 Barker has contributed significantly to the field of anesthesiology by developing health care monitoring technologies—such as the pulse oximeter—and improving their applications. Author of over 200 scholarly works, Barker has been a tenured professor of engineering at UCLA, and then of anesthesiology at UC Irvine and University of Arizona, where he also chaired the anesthesiology departments. He has served as president of the Society for Technology in Anesthesia and director for academic anesthesiology of the American Society of Anesthesiologists. Currently chief science officer at Masimo Corporation, Barker is a recipient of the J.S. Gravenstein Award from the Society for Technology in Anesthesia and the Harvey W. Weiley Lifetime Achievement Award. After receiving his bachelor's degree in physics, Barker earned a PhD in aeronautical engineering from Caltech and an M.D. from University of Miami.
Ziyad Durón '81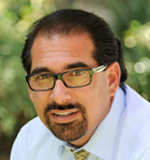 Durón, the Jude and Eileen Laspa Professor of Engineering at Harvey Mudd College, is a structural engineering expert. He has directed numerous field tests on a variety of structures, including concrete dams, buildings, tunnels, bridges and launch vehicles, and is a leader in the development of field-test and analysis procedures aimed at identifying performance indicators for predicting how structures respond under hazard conditions. After earning his bachelor's degree in engineering, Durón received master's and doctorate degrees in civil engineering from MIT and Caltech, respectively. A member of the California Council on Science and Technology, Durón also consults for major utilities in the US and in Canada, and is currently serving as Board of Consultant to The Southern California Edison Company. His work has been published in The Journal of Dam Engineering, HydroReview Magazine, Experimental Techniques and more.
Scott Fraser '76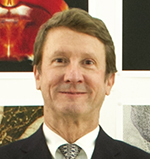 Fraser has tackled challenging problems in medicine through imaging research and molecular analysis of intact biological systems, focusing on early development, organogenesis and diagnostics. He has published 215 peer-reviewed scientific papers and holds 63 patents in fields ranging from imaging technologies to molecular sensors and medical diagnostics, and he has co-founded several companies based on these inventions. Fraser also has served as an editor or board member for five scientific journals and on the advisory and directorial boards of several companies, including Zeiss. In 2012, he joined USC as the Elizabeth Garrett Chair in Convergent Bioscience; director of science initiatives; Provost Professor of Molecular & Computational Biology and Biomedical Engineering; and professor of ophthalmology, pediatrics, and stem cell biology. Fraser earned his Harvey Mudd bachelor's degree in physics, then his PhD with distinction in biophysics from Johns Hopkins University.
Jennifer Holmgren '81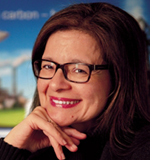 Holmgren is CEO of LanzaTech, an award-winning biotechnology company that uses microbes to turn industrial waste gas into biofuels and chemicals. Recipient of the 2015 BIO Rosalind Franklin Award for Leadership in Industrial Biotechnology, she has more than 20 years' experience developing fuels and chemicals technologies. Under her leadership, LanzaTech was recognized by the EPA Presidential Green Chemistry Award in 2015 for developments in Greener Synthetic Pathways. Prior to LanzaTech, Holmgren was VP and general manager of the renewable energy and chemicals business unit at UOP LLC, a Honeywell company. She is the author or co-author of 50 U.S. patents and 20 scientific publications. Her bachelor's degree is in chemistry, as is her PhD from University of Illinois, Urbana-Champaign; she also earned an MBA from University of Chicago's Booth School of Business.
Charles Lemme '66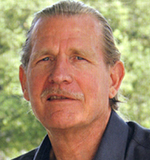 Lemme has made significant technological contributions to the medical device field (automated molecular pathology apparatus), automotive industry (vehicle catalytic converters), optics industry (lamp reflector) and more. A retired engineering fellow for Ventana Medical Systems and former adjunct professor of mechanical design at University of Arizona, he is named on more than 40 patents and is a member of the American Society of Mechanical Engineers, American Association for the Advancement of Science and the Society of Automotive Engineers. After graduating with a bachelor's degree in engineering, Lemme went on to earn a master's degree in mechanical engineering from Illinois Institute of Technology.
Scott Stokdyk '91/92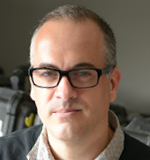 An Academy Award-winning visual effects supervisor, Stokdyk has had a remarkable career in the motion picture industry. He was a digital artist at Digital Domain on the Titanic movie and the Terminator 2 3-D ride film, and was a sequence supervisor on The Fifth Element. At Sony Pictures Imageworks, he was a digital artist on Contact and Starship Troopers and CG supervisor on Godzilla and Stuart Little, among others. He is best known for his work on Sam Raimi's Spider-Man trilogy and received an Academy Award for Best Achievement in Visual Effects for his work on Spider-Man 2. Most recently, Stokdyk started working on Luc Besson's Valerian as visual effects supervisor. Both his bachelor's and master's degrees (engineering) are from Harvey Mudd.
Lifetime Recognition Award
The Lifetime Recognition Award honors outstanding dedication to Harvey Mudd College over many years.
Patrick Barrett '66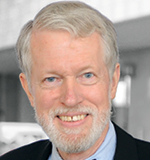 Pat served on the Harvey Mudd College Board of Trustees from 1984 to 1987 and has held several leadership positions with AABOG, including president. A Harvey Mudd engineering alumnus, Pat conducted aerospace research during his time as a graduate student at MIT. He then worked in R&D and manufacturing engineering in measurement electronics at Hewlett-Packard before eventually joining the company's legal department as a patent trainee while at Stanford Law School. In 1972, he became a registered U.S. patent agent and, in 1973, a member of the California State Bar. Pat continued with the HP legal department, eventually becoming a manager in the intellectual property section and then assistant general counsel. He left HP in 2002 to become vice president of intellectual properties at Agilent Technologies, from which he retired in 2009.
Penelope Barrett '67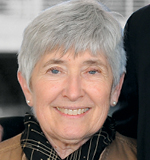 Penny served in numerous capacities for AABOG during the 1970s and early 1980s, including three years as president. After graduating Harvey Mudd with a bachelor's degree in engineering, Penny worked as a design engineer for R.A. Morgan before becoming an advertising manager at GTE Products Corp. In the 1980s, Penny devoted herself fulltime to a wide array of volunteer work, which she has since maintained. Penny is a volunteer chaplain at Stanford Health Care, serving the spiritual needs of the patients and families who come to Stanford Hospital and training and coordinating other interfaith volunteers. She also has served on the board of directors for the Pacific Autism Center for Education and was a member of Palo Alto's Green Ribbon Task Force on Climate Protection. In addition, Penny has been involved in various community efforts to promote student wellness.
The Barretts have been generous supporters of the Le Roy and Doris L. Barrett Endowed Scholarship, the June B. Gach and Robert L. Gach Memorial Endowed Scholarship and the Malcolm Lewis '67 Memorial Endowed Scholarship, among other scholarships, and have provided support for campus projects including the Shanahan Center for Teaching and Learning. The couple's recent support of the College has focused on student affairs initiatives, including the creation of the Hotchkiss Dean of Students Fund to honor Eugene Hotchkiss III, the College's first dean of students, and his wife, Suzanne.
Gerald R. Van Hecke '61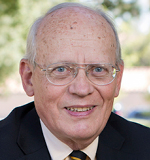 Van Hecke, the Donald A. Strauss Professor of Chemistry, is recognized for his contributions and dedication to Harvey Mudd's curriculum, culture and administration. He graduated with distinction with a bachelor's degree in chemistry, then went on to receive master's and doctorate degrees in physical chemistry from Princeton University. He joined the Harvey Mudd faculty in 1970 after briefly working as a chemist for Shell Development. Van Hecke has since taught virtually every course in the chemistry curriculum. His research focus is on thermodynamics and statistical thermodynamics of liquids—particularly liquid crystals.
In 2000, Van Hecke was awarded the Henry T. Mudd Prize, a prestigious honor that recognizes extraordinary service to the College. Among numerous professional distinctions and associations, Van Hecke has been a Camille and Henry Dreyfus Scholar and NASA Science Faculty Fellow, and he is a member of Phi Lambda Upsilon and a Certified Professional Chemist.
In 2015, the College established the Gerald R. Van Hecke '61 Endowment for the Advancement of Chemistry to honor Van Hecke's 45-year legacy of teaching, research, mentorship, administration and service. Funds are used for summer research, lab equipment and attendance at scientific meetings, or in support of chemistry in general. A recipient of the Outstanding Alumni Award (2001), Van Hecke has also supported the College's alumni for more than five decades, serving in virtually every capacity for AABOG since 1965—work that he has called "a passion and a source of great satisfaction." He received the award named for him—the Van Hecke Prize—in 2015.
Van Hecke Prize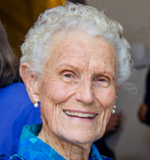 Harvey Mudd College awards its second Van Hecke Prize to Instructor of Aeronautics Emerita Iris Cummings Critchell, who received an Honorary Alumnus distinction in 1990. Considered the highest honor given by the Alumni Association, the Van Hecke Prize is reserved for alumni who are synonymous with an extraordinary level of support for and commitment to the College, its students, its alumni and its mission. Gerald Van Hecke '61 received the inaugural award in 2015.
In 1962, Iris and her husband, the late Howard Critchell, helped launch the Harvey Mudd Bates Aeronautics Program, which used the airplane as a tool for enhancing STEM education. From 1962 to 1990, she served as program director, faculty lecturer and chief flight instructor for the flight-training phase of the program. Alumni who participated in the Bates Program include distinguished scientists, aero engineers, aerospace researchers and two astronauts.
Upon retirement, Critchell taught aeronautics as an instructor emerita, and she continues to assist with student aero projects and advise members of the Barnstormers student club. She also serves as curator of the Aeronautical Library Special Collection at the College.
Critchell's many honors include the Wright Brothers Master Pilot Award as well as inductions into the Women in Aviation International Pioneer Hall of Fame and California Aviation Hall of Fame.