Upward Bound Tutor Opportunities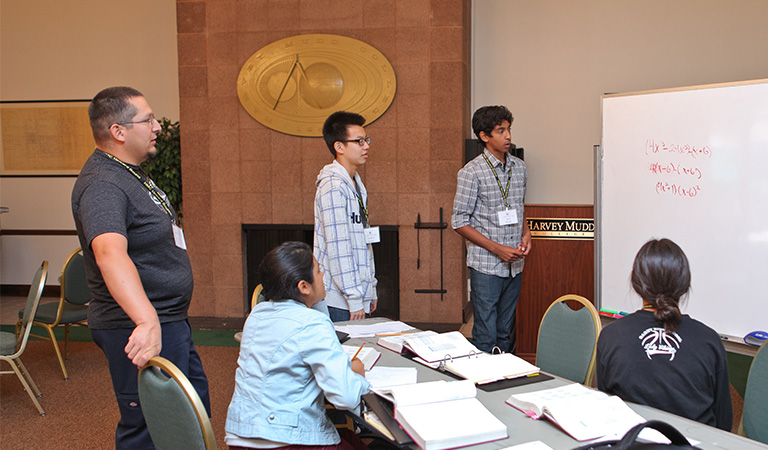 We invite students from the 5Cs to join our Upward Bound tutoring team and motivate dedicated high school students from the East San Gabriel Valley! All 5C students interested in volunteering are encouraged to apply for one of our 60 tutoring positions each semester. Additionally, we consider applicants from all 5C students with a work-study allotment (HMC, CMC, Pitzer or Scripps) and all Pomona students.
Various Shifts Available
Saturday: 8–10:45 a.m., only nine Saturdays throughout the semester. Work with the same small group of students every session
Wednesdays and/or Thursdays: 2:30–6 pm., join a team of tutors at our weekly study hall sessions (at various high schools)
Commit to the same shift.
Compensation and Training
Upward Bound pays the hourly rate approved by your college.
No experience required!
Mandatory training provided before start date.
How to Apply
Read through the Job Description (PDF).
New Tutor
Complete the New Tutor Interest Form (Fillable PDF) and email to upward_bound@hmc.edu. Call the Upward Bound office at 909.621.8123 as soon as possible to schedule a brief interview. We conclude hiring within the first couple of weeks of each semester's start.
Returning Tutor
Please complete the Returning Tutor Form (PDF) and email to upward_bound@hmc.edu. Also see the Tutor Calendar. A follow up meeting may be required at the discretion of the staff.