Broadening Participation in Undergraduate Climate Education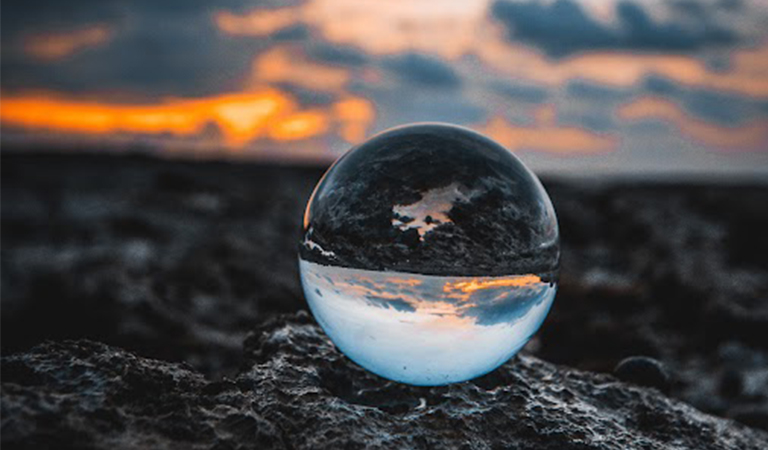 SENCER West Coast Regional Meeting, September 14-15, 2023
Sponsored by The Hixon Center for Climate and the Environment
The world is on track for at least a 2℃ global average temperature increase by 2100 based on international agreements, pledges, and targets – and even optimistic scenarios of current pledges result in an estimated 1.8C of warminga, all despite the 2015 Paris agreement goal of keeping the global average temperature increase below 1.5℃. The UN Intergovernmental Panel on Climate Change has released their 6th Assessment Report describing the impacts of warming beyond 1.5℃, which will touch every aspect of our lives. And yet K-12 education is only just beginning to adopt climate literacy into its standard curricula,b and the inclusion of climate change in higher education, through core curricula, is lagging.c  
Despite these shortcomings, there is a growing effort to expand climate education in higher education and to incorporate climate beyond the earth sciences. Faculty understand that, regardless of field, our graduates will inherit a personal and professional landscape that is fundamentally changed from the world today. Their education should prepare them for this new world.
This one-day conference will convene climate experts, teacher-scholars from other disciplines, and community partners to discuss the future of climate education for undergraduates. The goal of the conference is to expand the number of faculty involved in climate education and for those already involved to deepen their understanding of and appreciation for the strengths that multiple perspectives bring to addressing the challenges of climate. A theme throughout the conference will be broadening participation in climate education on our campuses and in our communities.
Conference Outcomes:
Participants will learn how their disciplinary expertise can be integrated with other disciplines to improve and expand climate education for undergraduate audiences. 
Those attending the conference will be empowered to engage/expand/improve climate education at their home institution and will have the opportunity to workshop ideas for lessons and modules that could be implemented in their own classrooms.
Participants will critically reflect on which voices/types of knowledge are being included and excluded from the conversation about climate change at their campus.
Participants will explore how working together with communities and practitioners can enhance climate education in mutually beneficial partnerships.
Attendees will make connections and network with fellow educators from diverse backgrounds who are working on climate education
At a Glance Schedule
Location: Harvey Mudd College and Online.
Thursday, Sept. 14th, 2023
5-6 p.m. — Keynote #1: V. Ramanathan, Building Climate Resilience through Education
Friday, Sept. 15th, 2023
8-9 a.m. — Coffee and breakfast
9:15-10:15 a.m. — Keynote #2: Crystal Chissell, Executive Director, Global Council for Science and the Environment
10:30-11:45 a.m. — Morning Sessions
11:45 a.m.-12:15 p.m. — Coffee break with informal conversation
12:15-1:00 p.m. — Lunch
1-1:45 p.m. — Poster presentations and dessert
2-4 p.m. — Afternoon Sessions
4-4:30 p.m. — Closing reception
Conference Keynote Speakers and Facilitators
V. Ram Ramanathan
University of California at San Diego and Cornell University
Ramanathan is Emeritus professor at the University of California at San Diego and Cornell Climate Solutions Scholar at the College of Agriculture and Life Sciences, Cornell University. He discovered the greenhouse effect of chlorofluorocarbons and other heat trapping pollutant gases. His findings on super pollutants (methane, HFCs, ozone and black carbon) have led to several successful climate mitigation actions worldwide, including the formation of Climate and Clean Air Coalition by the United Nations to mitigate these pollutants. He was the founding chair of University of California's Bending the Curve: Climate solutions education protocol, taught at many campuses around the world. He served as the science advisor for Pope Francis' Holy See delegation to the UN's 2015 Paris climate summit. He was listed as Foreign Policy Magazine's Top 100 Global Thinkers of 2014 , named 2013 Champion of Earth by the United Nations and was awarded the 2021 Blue Planet Prize. He is elected to the US National Academy of Sciences, the Pontifical Academy of Science (council member), The American Philosophical Society and the Royal Swedish Academy of Science.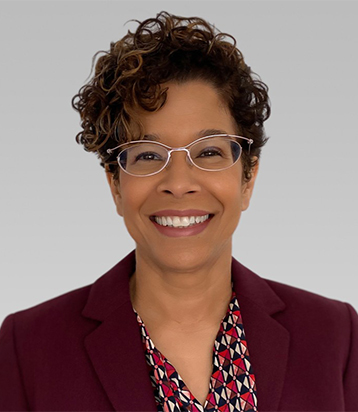 Crystal Chissell
Executive Director, Global Council for Science and the Environment
Crystal Chissell is Executive Director of The Global Council for Science and the Environment (GCSE). Prior to joining GCSE, Chissell served as VP of Operations for two climate solutions nonprofits, Project Drawdown and Project Regeneration, and also served as Senior Director of Partnerships for Project Drawdown. In those roles she has worked with government, business, and academic organizations to identify, analyze, and implement a diverse portfolio of effective strategies for reversing climate change, at local to global scales. Her state and local government experience includes serving as Chief Solicitor of the Baltimore City Law Department, and Assistant Attorney General for the Maryland Environmental Service.  Chissell earned a B.A. from Howard University, an M.S. in Environmental Science from Johns Hopkins University, an M.B.A. from the University of San Francisco, and a Juris Doctor from the University of Maryland School of Law.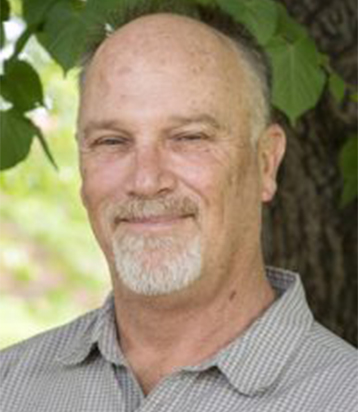 Mark Stemen
California State University, Chico
Dr. Mark Stemen is a professor of Environmental Studies at CSU, Chico, where he teaches courses in sustainability and civic engagement. Known to his students as 'Dr. Mark,' he is well recognized on the campus for his work with students and the community on issues of sustainability and climate change. He and his students recently assisted in preparing a climate vulnerability assessment for the City of Chico and Butte County that will allow them to integrate future climate scenarios into their respective General Plans.  In 2008, Dr. Stemen was named "Sustainability Champion" at the Seventh Annual California Higher Education Sustainability Conference, and he is a co-founder (with his students) of the This Way to Sustainability Conference at CSU, Chico. In spring 2022, Stemen facilitated the inaugural CSU Faculty Learning Community in Teaching Climate Change and Resilience. With participation from 62 faculty from six CSU campuses representing over 30 disciplines, the FLC ultimately redesigned 75 classes to offer greater engagement in climate change. The FLC was awarded the Campus Sustainability Achievement Award by the Association
for the Advancement of Sustainability in Higher Education (AASHE), and was highlighted in the Chronicle of Higher Education, as part of their Future Trends in Higher Education for 2023. 
Dr. Stemen will host the FLC in TCCR again in the Spring of 2024
How to Participate
We are eager to hear from anyone working to include climate in undergraduate curricular and co-curricular education including those with climate expertise, teacher-scholars from other disciplines, staff and administrators, and community partners. We welcome presentations from all stages of curriculum development, including established efforts and recent experiments in curriculum reform. We are eager to hear about what has worked and what has not, acknowledging that our successes and failures both offer important insights as we work to broaden participation in climate education. Submit an abstract to our call for proposals here. Deadline to submit proposals is June 23, 2023 and we will notify participants by July 7, 2023. Additional details are found in the link below.
Registration
We welcome participation without any presentation. All attendees, including presenters, will need to register at the link below.
Registration is $25. For attendees for whom this fee represents a barrier to their participation, please email climateeducation-L@g.hmc.edu to request a code that waives the registration fee (a code is needed to use this registration option). The organizers wish this conference to be accessible to all who would like to attend and would benefit.
Hotel Information
We have reserved a small block of rooms at the DoubleTree by Hilton in Claremont. The hotel address is 555 W Foothill Blvd, Claremont, CA 91711. 
The conference room rate is $159/night plus taxes and fees for Sept 13–15, 2023.
Please use the following link to reserve a room at the conference rate.
Hotel will provide shuttle service to and from HMC and the DoubleTree. The schedule is as follows:
From DoubleTree to HMC (morning service only):

Friday, September 15, 7:45 a.m. and 8:30 a.m.

From HMC to DoubleTree (afternoon service only):

Friday, September 15, 2 p.m., 4:45 p.m. and 5:15 p.m.
Contact Details
For questions and more information please reach out to the organizers at Climateeducation-l@g.hmc.edu. Conference organizers are Lelia Hawkins (director for the hixon center for the climate and the environment), Karl Haushalter (chair, dept. of chemistry), and Gabriela Gamiz (director of civic and community engagement).