42 Days of ASP
Day Forty Two: Life, the Universe, and Everything
A few years ago, Professor Marianne De Laet gave her anthropology class an assignment: to walk around campus and ask people the very open-ended question, "what is the most important number?" 
One of our student interns came to us one by one, and every single person in our office answered: "225" (that year, we were aiming to enroll 225 students in our first-year class).
You are the answer to our ultimate question about life, the universe, and everything. It's an honor and a privilege to hear your stories and learn about your accomplishments, and we were so impressed with each of you and with what we know you'll bring to the Mudd community. 
Here's a subset of the amazing people you'll join next year as Harvey Mudd's Class of 2024.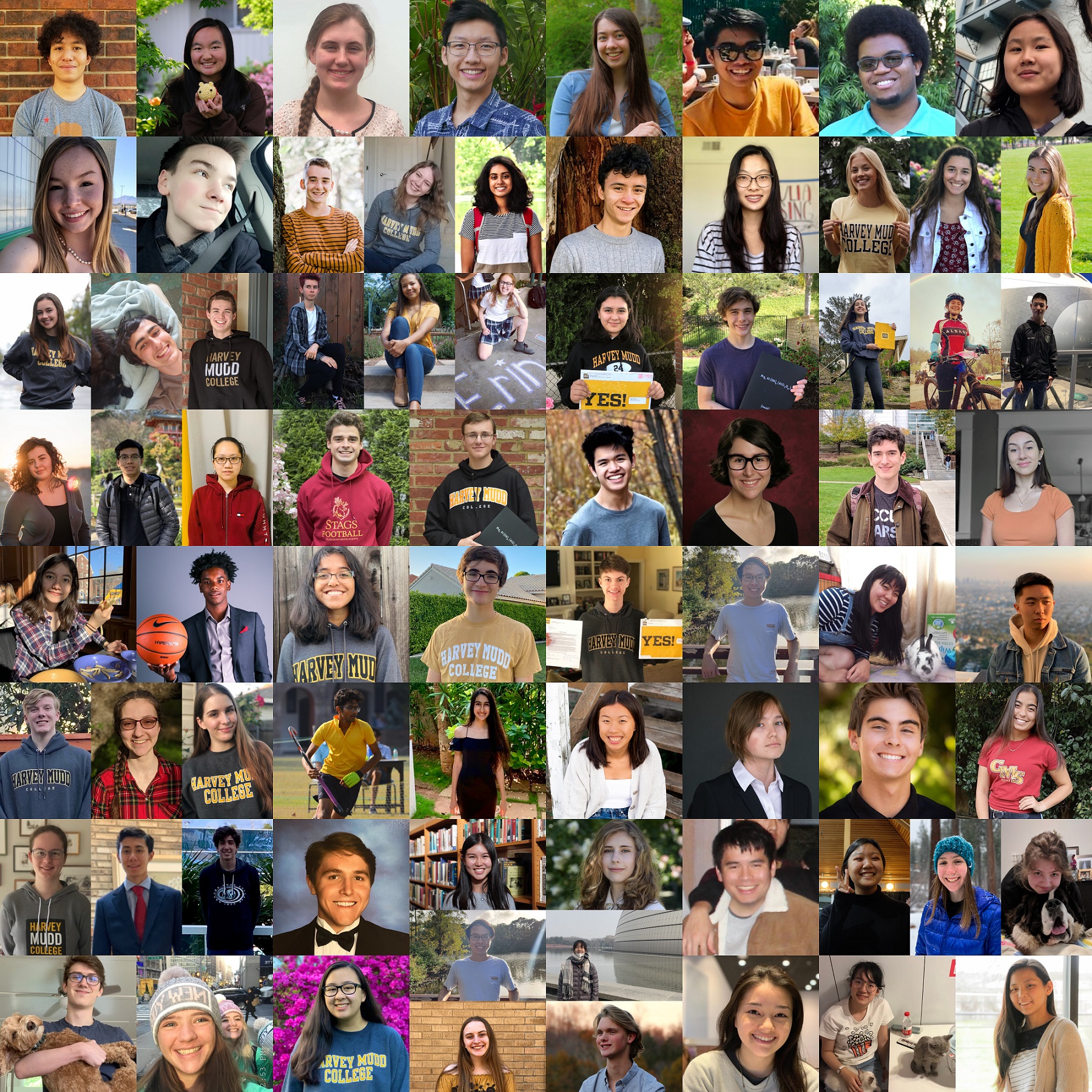 Day Forty One: "…but don't take themselves too seriously"
When we say that "Mudders take their work seriously, but don't take themselves too seriously", that applies to the faculty, too 🙃 we thought we'd share this fun throwback to last Halloween, when the boy band known as The Plattstreet Boys made a surprise guest appearance during physics lecture. Shoutout to Prof. Shuve, Prof. Galicchio, Prof. Bang, and Prof. Ilton for the encore performances outside our dining hall, too.
View this post on Instagram
Day Forty: Community Engagement
"with a clear understanding of the impact of their work on society" — we've talked a lot these past 40 days about how our interdisciplinary curriculum, hands-on work, and leadership opportunities prepare Mudders to engage with our Mission.
But impact isn't just something to strive for after you graduate: our Office of Community Engagement (OCE) applies the mission directly to the local community in Southern California and gives Mudders a way to make tangible impact during their four years here. Whether your impact is increasing diversity and inclusion in STEM, working towards prison reform, reclaiming food waste to feed families in our community, or something else entirely – OCE can help!
View this post on Instagram
Day Thirty Nine: Online Office Hours
Office Hours are an essential part of the learning process at Mudd. Wednesday, April 29th from 1-6pm PDT, we'll be hosting online office hours to answer your last-minute questions! Check your emails for a link 🙂
Day Thirty Eight: Ask the Mentors: Favorite Thing, Place, and Class?
The residential life student leaders typically host an on-campus ice cream social to welcome admitted students. This year, they made some videos instead:
A huge shoutout to the 2020-2021 mentor team for filming, producing, and editing these videos!
Day Thirty Seven: Eva '23 on the Climbing Club
Curious about club sports? In addition to the 15 CMS club sport teams, there's also clubs like the Claremont Colleges Climbing team that train and compete in athletic competitions! Hear Eva's take on what it's like to be a student athlete participating in club sports!
View this post on Instagram
Day Thirty Six: Alumni Voices – Eric Brown '02
Here's one of the videos that our alumni association has collected to share with our Class of 2024:
View this post on Instagram
Day Thirty Five: Teaching, Learning, and Mentoring at Mudd
The faculty at Mudd are dedicated to teaching and mentoring undergraduate students in their classrooms and labs. Many of our faculty have won teaching awards or gained recognition for their pedagogy. And they love Mudd: hear what three of our professors love about working at Mudd, below!
View this post on Instagram
Day Thirty Four: Prefrosh Game Day
Hi everyone! I hope you're doing well. The Division of Student Affairs (DSA) Muchachos are collaborating with ResLife teams, Wellness Peers, Admissions Tour Guides and Interns to host a fun game day THIS Saturday (4/25)! This is an opportunity for you guys to meet some of us, some of us to meet some of you!
We plan on hosting this on the Class of 2024 Discord server all Saturday afternoon (Pacific Time). Current students will be hosting different games (mafia, code names, whatever YOU WANT!) at various times hopefully all afternoon long! Feel free to check out this spreadsheet below to see who is planning on hosting what games and when! To join, look in the Class of 2024 Discord server for something along the lines of a "Game Day" channel.
If you have any questions, suggestions, or concerns, please feel free to reach out to me (klin@g.hmc.edu) anytime! I hope to see you there!
Best,
Kailee "has a problem with exclamation marks" Lin
(on behalf your Friendly Neighborhood Muchachos)
Day Thirty Three: Sustainability at Mudd
Happy Earth Day! We wanted to take this opportunity to tell you about sustainability at Harvey Mudd. Many of you and many current Mudders have interests related to climate and sustainability, and it's an embodiment of the Mudd mission: it's an area of study where an interdisciplinary understanding of STEM is necessary, where scientists must work in conjunction with peers in the humanities, social sciences, and arts, and where the impact on society is huge. If you're interested in sustainability, here are some ways to engage with that interest at Mudd:
The Hixon Center at Harvey Mudd College is dedicated to promoting sustainability at Harvey Mudd College through science-based inquiry in research and pedagogy, active participation in local community actions, and meaningful engagement at the global level. They host events, speakers, and an internship program to help Mudders engage with sustainability issues.
ESW/MOSS: The Engineers for a Sustainable World/Mudders Organizing for Sustainable Solutions is the main sustainability club on campus. You don't have to be an engineer to join! They're known for hosting sustainability-related events (the solar-powered smoothie cart makes an appearance sometimes), for working with other sustainability organizations across the Claremont Colleges, and for their sustainability advocacy within Mudd.
ASHMC Sustainability: The Associated Students of Harvey Mudd College (ASHMC) is our student government. There is a sustainability chair, who serves as the interface between the students, the administration, and the staff on sustainability issues. You can learn more in this article, "Sustainable Partnerships," from the Muddraker, our student newspaper.
Coursework: There are STEM and HSA courses offered on campus that directly relate to environmental issues, like Materials Science of Energy Conversion and Storage or Comparative Environmental Politics. Mudd professors also make an intentional effort to relate course content to the mission of the college, so many other classes like Chemistry in the Modern World or Quantum Mechanics will also address how the things you learn can be applied to climate or sustainability solutions.
Emphasis in Environmental Analysis is a coordinated program of study consisting of 5 courses; it allows students the opportunity to address environmental issues from both STEM and HSA perspectives so that they may better understand the impact of their work.
Research: Many faculty members have active research pertaining to environmental issues, including: Prof. Albert Dato's research on the production of graphene and its potential to purify water, Prof. Saeta's research that models materials used in solar cells, Prof. Van Heuvelen's research on environmentally friendly catalysts to break down pollutants. There are many other faculty whose research relates to sustainability, too!
Day Thirty Two: MuddTalk on COVID-19
Join Dr. Nadia Abuelezam HMC '09, epidemiologist, and Professor Karl Haushalter for a discussion about COVID-19 on Thursday, 4/23 from 5-6pm PDT (Registration).
Dr. Nadia Abuelezam '09 is an epidemiologist and assistant professor at the Boston College William F. Connell School of Nursing. Abuelezam was trained in infectious disease epidemiology at the Harvard T.H. Chan School of Public Health. She has expertise in mathematical modeling, data analytic approaches in public health, and mitigating health inequities for vulnerable populations.
Professor Karl Haushalter researches DNA repair processes. Studying the details of DNA repair provides an entry point into understanding the molecular mechanisms of carcinogenesis, aging, and evolution. In addition to these scientific pursuits, Haushalter is active in community efforts to combat the stigma associated with HIV-AIDS and support those living with HIV-AIDS through education and empowerment.
We're looking forward to this event because Dr. Abuelezam and Prof. Haushalter's work are not only timely, but have always embodied the Mudd mission of interdisciplinary science research that considers the impact of work on society.
This event is hosted by Harvey Mudd College Alumni and Parent Relations; they've graciously extended the invitation to Class of 2024 admitted students and their families. At Harvey Mudd College, you officially become a part of the Alumni Association after completing one semester of Mudd, so you can consider this a taste of what it feels like to be a member of the broader Mudd community. See you Thursday!
Day Thirty One: What's it like to call Mudd home?
On Wednesday 4/22 from 4:30-5:30pm, we'll be joined by Marco Valenzuela, Associate Dean of Students and Director of Residential Life, and a panel of student residential life leaders (Student Registration | Family Registration). 
Maurice Landers III '21, Linde Mentor, Linde Proctor (2020-2021)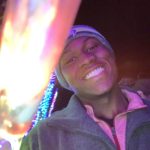 Hometown: Dallas, TX
Major: Computer Science
Currently watching: Little Fires Everywhere
Ask me about: playing a sport for CMS, playing intramural, and being in clubs on campus like anime club
Ginger Schmidt '21, North Mentor, Sontag Proctor (2020-2021)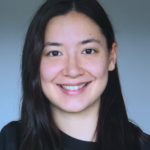 Hometown: Los Altos, CA
Major: Engineering
Currently watching: Suits
Currently listening to: Dominic Fike
Ask me about: my research or my dorm traditions!
Becca Blyn '22, Drinkward Mentor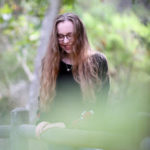 Hometown: Mission Viejo, CA
Major: Biology
Currently watching: Brooklyn 99, Patriot Act
Ask me about: HMC's Living Learning Community, music at the 5Cs, and figure skating!
Day Thirty: Humans of Mudd
Michelle Lum '23 is a co-president of her class, one of the editors in chief of the Muddraker, and the creator of the Humans of Mudd project. You can find the project via the @humansofmudd Instagram account or on the Humans of Mudd WordPress. Below, she tells you what she likes about Harvey Mudd College!
Day Twenty Nine: International Student Web Chat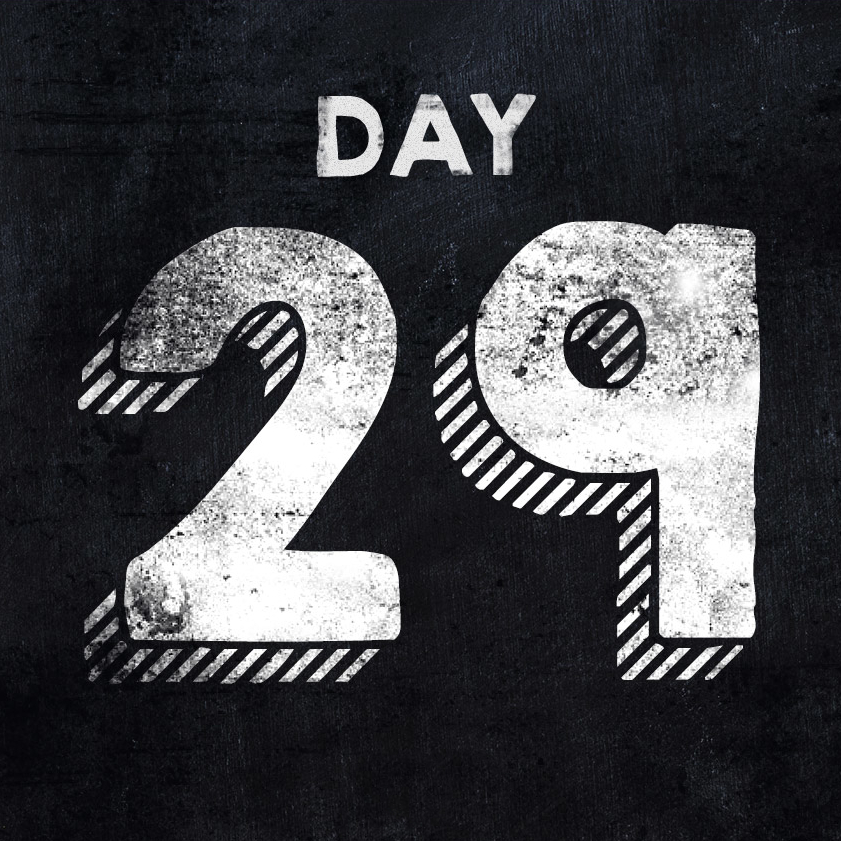 Join us for the International Student Web Chat on Monday, 4/20, form 8-9pm PDT! We'll have Evelyn Real, Harvey Mudd's Program Manager for International Students and Scholars and Principal Designated School Official, and a panel of current international students. You can also find more information on the international student website. Meet Evelyn below!
View this post on Instagram
Day Twenty Eight: 4 events for week 4!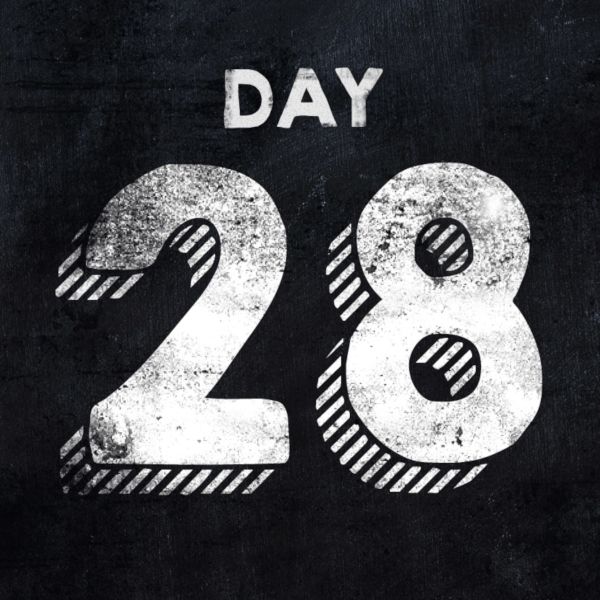 Happy Friday! We are hosting a few events next week and hope you'll join us:
Virtual Club Fair on Class of 2024 Discord, Saturday, April 18th, 4-6pm PDT: come learn about some of our ASHMC-chartered clubs!
International Student Web Chat (Student Registration | Family Registration), Monday, April 20th, 8-9pm PDT: join Evelyn Real, Program Manager for International Students and Scholars, and a panel of international Mudd students.
Residential Life Web Chat (Student Registration | Family Registration), Wednesday, April 22nd, 4:30-5:30pm PDT: join Dean Marco Valenzuela and a panel of student Residential Life leaders.
COVID-19 Special Presentation (Registration), Thursday, April 23rd, 5-6pm PDT:join Dr. Nadia Abuelezam HMC '09 and Professor Karl Haushalter for a discussion. Special thanks to Harvey Mudd Alumni and Parent Relations for extending this event to the Class of 2024 families!
Day Twenty Seven: Throwback Thursday: Mudd Traditions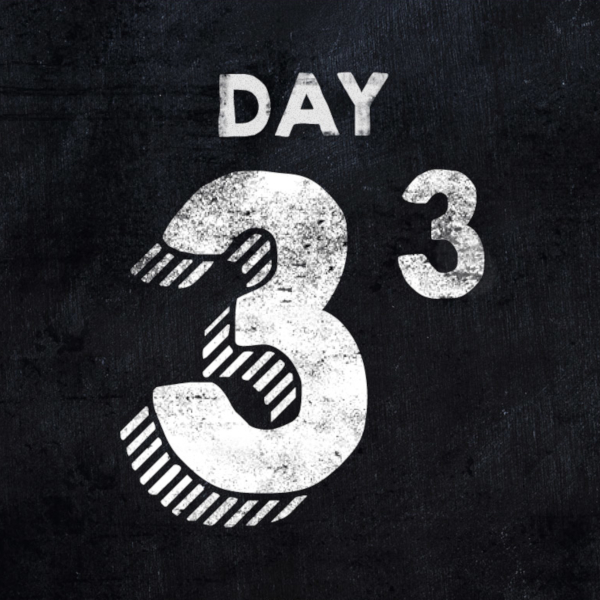 For #tbt, we're sharing some photos that our alumni have shared with us. While browsing through the submissions, we were reminded of some fun Mudd traditions.
Dorm Photos: Mudd's 9 residence halls are natural centers for community, and dorms often have a dorm shirt and a dorm photo shoot. West Dorm's baseball tees are iconic, and the color is updated every year. Case Dorm will sometimes screenprint their signature pink t-shirts by hand in Mudd's Linde Activities Center. Sometimes you can customize your shirt with a nickname or saying! In the spirit of inclusive community, many Mudders own t-shirts from more than one dorm.
E4: The photo shared by Travis Beckman (HMC '15) is from the Projects Day of E4: Engineering Design and Manufacturing. E4 is often the first engineering class Mudd students take, and it's the class where students learn to use the machine shop and make their very own hammer (a rite of passage for Mudd engineers). The final project for the course is to work with someone from the greater Claremont community and solve a problem for them (there's a nice connection to "impact of work on society" here).
Holiday Dinner and Santa Yong: The annual Holiday Dinner at the Hoch Shanahan Dining Commons is a big deal. Some dorms, suites, or friend groups will get all dressed up, take group photos, and walk down to the dining hall together. Once you get there, hang out with the DSA Muchachos for your annual photo with Santa Yong (Prof. Yong's alter ego that only appears during the Holiday Dinner). Then, feast on all your favorite holiday foods (the cheese table, special desserts, ham, tamales, …) with your friends.
Alumni Weekend 5-Class Competition: Alumni Weekend at Mudd is a lot of fun. It begins on the last day of spring classes, and there's lots of free food throughout the weekend to facilitate current students connecting with alumni. The five class competition is usually the last event of alumni weekend, and consists of a series of silly challenges pitting the frosh, sophomores, juniors, seniors, and alumni against one another. May the best class win!
Halloween at Mudd: Many of the dorms have their own traditions ranging from pumpkin carving to pumpkin caroling (spooky Halloween carols, anyone?). Some faculty dress up, many students dress up, and sometimes the students dress up as the faculty.
View this post on Instagram
Day Twenty Six: Ask a Mudder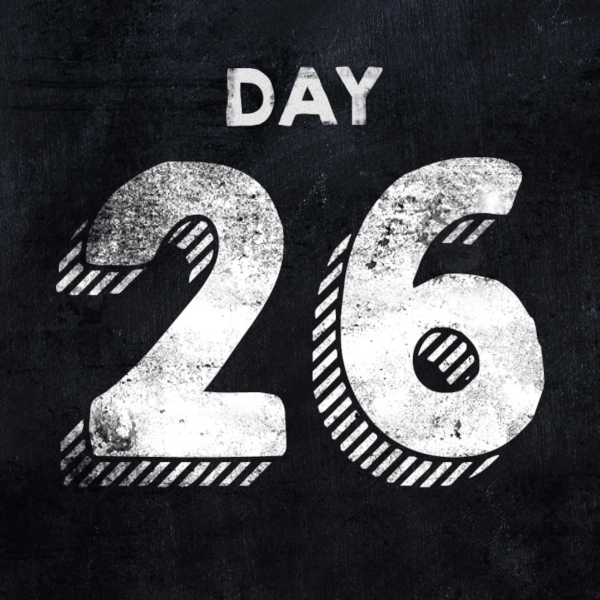 Still have lingering questions? Want to know something specific about a department or program? Admitted students can use the "Ask a Mudder" form to ask questions of current students, faculty, and staff. We'll match you to someone who can answer your questions!
P.S. Family members: you can ask your future Mudder to submit the form on your behalf, and we can answer your questions, too. There's a part at the bottom where they can fill in your questions and contact information.
Day Twenty Five: Research with Matty + Toyota Engineering Clinic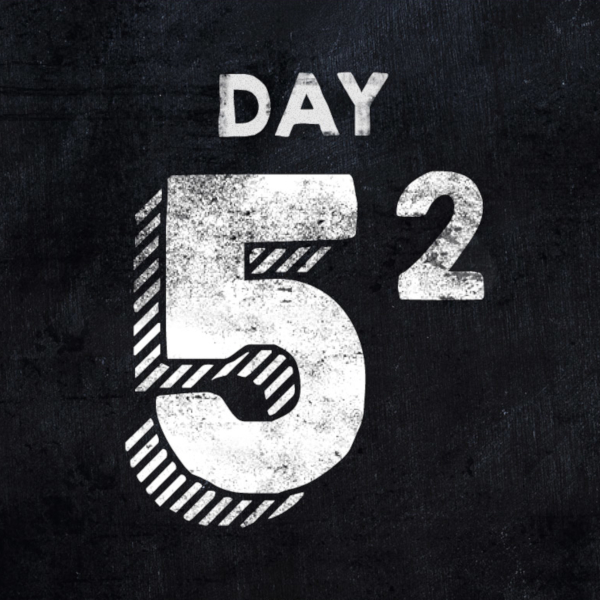 We're having another installment of Research Thu(R)sday this week (Student Registration | Family Registration). We'll have a live presentation from Matty (Biology '20) at 5:30PM, followed by a pre-recorded presentation from the Toyota Engineering Clinic Team.
Matty Walsh '20
Major: Biology (molecular track)
Hometown: Dallas, TX
Currently Reading: Dracula and
Currently (re)Watching: Gravity Falls
Research Description: Trypanosoma brucei is a single-celled eukaryotic parasite that causes African Sleeping Sickness. In this project, we genetically modify the parasites to conduct a drug screen aimed at identifying drugs that force parasites forward in their life cycle.
Toyota Engineering Clinic
Team Members: Makoto Nara '20, Reese Peterson '20, Greg Murphy '20, Martha Gao '21, and Laura Gordon '21
Project Description: We're working with Toyota on an effort to create a zero-emission truck powered by hydrogen fuel cells.
Why a recording? Students who enroll in the Clinic Program at Mudd give presentations throughout the semester. This allows other students to provide feedback and to ask questions, and gives each team the opportunity to practice communicating their work. This presentation was recorded during one of the weekly Tuesday meetings, so you can get a sense of what real student work at Mudd looks like!
Day Twenty Four: Humanities, Social Sciences, and Arts Department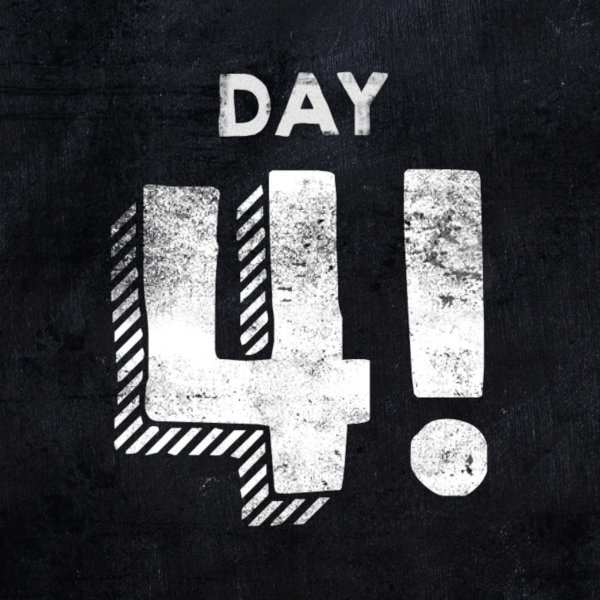 The Department of Humanities, Social Sciences, and Arts at Harvey Mudd does not grant majors, but is no less important than any of the other departments on campus. Being well-versed in these areas is literally a part of our mission to give students a meaningful education that empowers them to become leaders in their field and to understand the impact of their work on society.
HSA 10: Introduction to Critical Inquiry is often the first class students will take in this department. These courses may have topics like "Graphic Novels" or "Natural Religion/Religious Naturalism" and span disciplines including literature, philosophy, art, and political science. As one of the required classes in our Core Curriculum, this class is essential for developing the critical reading, analytical writing, and research skills that Mudd students will take with them not only through their years at Mudd, but into the rest of their lives.
Mudd students will take at least 10 more classes in the humanities, social sciences, and arts. For some, taking a dance class at Pomona or a ceramics class at Scripps will be a good chance to walk to another part of the Claremont Colleges and use a different part of their brain. And it's just cool to be able to dabble in courses like Prophecy and Apocalypse, Ethics, Fiction Writing, History of Modern Physics, or Experimental Animation. For other students, courses like Comparative Environmental Politics or Activism, Vocation, Justice will shape the way they think about their work and career.
In the past 7 years, the HSA department at Mudd taught 158 distinct courses, many of which focus on timely topics like "Water, Culture, and Technology" or "#MeToo Shakespeare." According to Department Chair Paul Steinberg, "a content analysis of 134 HSA department course syllabi finds that diversity and/or equity comprise a central theme in 44% of the department's courses. A global (non-US) perspective is featured in 48% of a representative sample of assigned readings."
The HSA Department has their own blog, which we would encourage you to check out!
Day Twenty Three: Meet Maria Klawe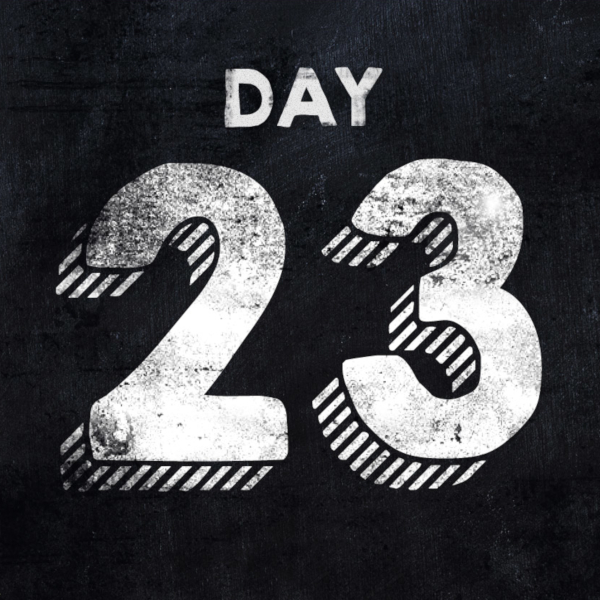 President Maria Klawe is known for sending cards featuring her original watercolor work and for knowing many Mudd students by name. On Tuesday, April 14th, you can paint with President Maria Klawe from 4-5pm PDT (Student Registration | Family Registration) and ask her any questions that you have for her.
President Klawe is the first woman to lead the College since its founding in 1955. Prior to joining HMC, she served as dean of engineering and professor of computer science at Princeton University. Klawe has made significant research contributions in several areas of mathematics and computer science, including functional analysis, discrete mathematics, theoretical computer science, human-computer interaction, gender issues in information technology and interactive-multimedia for mathematics education.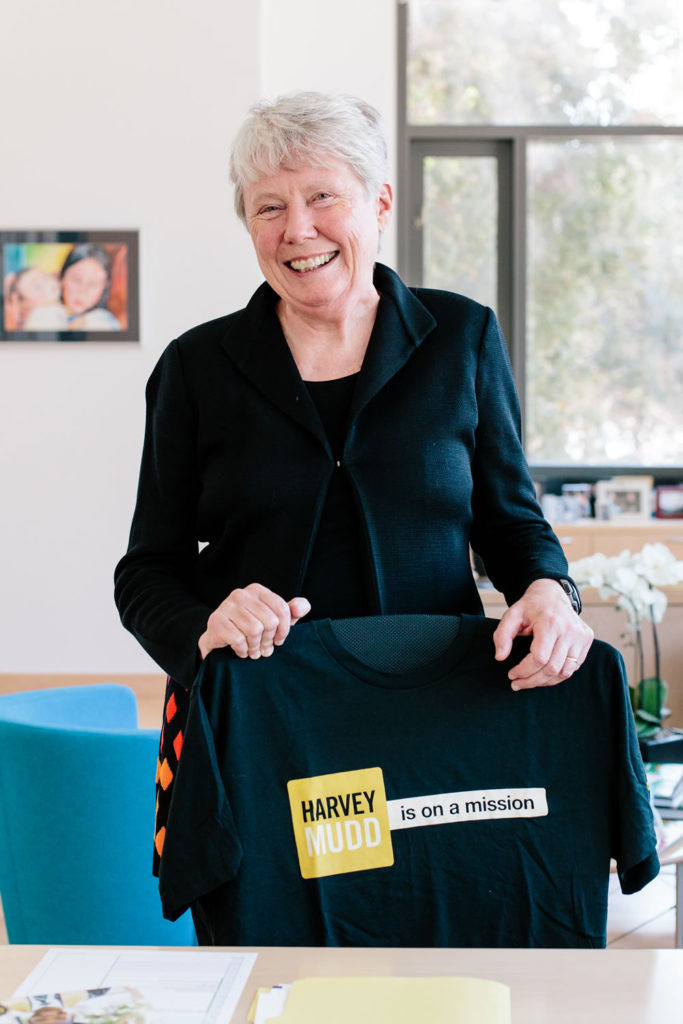 Day Twenty Two: Why Mudd? Math + Physics Departments
MATHEMATICS
The Department of Mathematics at Harvey Mudd educates students in both the content and practice of mathematics.
Graduate school success: 60% of math majors go on to PhD programs, and we've have had as many as five mathematics seniors win prestigious NSF fellowships for graduate study in one year! Undergraduate research might help: in the last three years, our faculty have published over 20 papers with student co-authors.
Acclaimed program: our department received the American Mathematical Society's very first Award for Exemplary Program.
Learn more about why you should study Mathematics at Harvey Mudd College!
PHYSICS
The Department of Physics faculty are committed to undergraduate education that includes research with undergraduate students; this education prepares students to go into graduate studies or employment.
Flexibility: the department offers nine optional programs under the physics major for students who have specific interests such as astrophysics, geophysics, or physics and computers. Our faculty research interests span from biolocomotion to string theory.
Critical Mass: With an average of about 20 majors per year, we educate more physics majors than just about any other undergraduate institution in the country! You'll likely find community and camaraderie within your cohort.
Learn more about why you should study Physics at Harvey Mudd College!
Check out Day 19 and 20 for information about our biology, chemistry, computer science, and engineering departments. Stay tuned for more about our Humanities, Social Sciences, and Arts department!
Day Twenty One: Upcoming Events!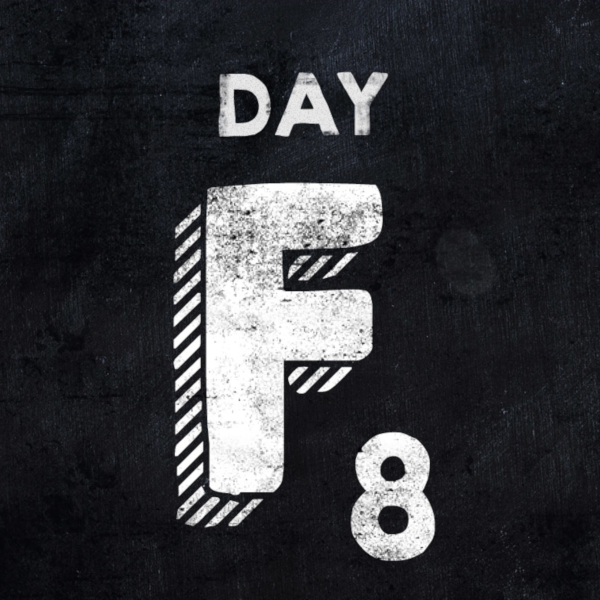 Happy Friday! We are hosting a few events next week and hope you'll join us:
Day Twenty: Why Mudd? Computer Science + Engineering Departments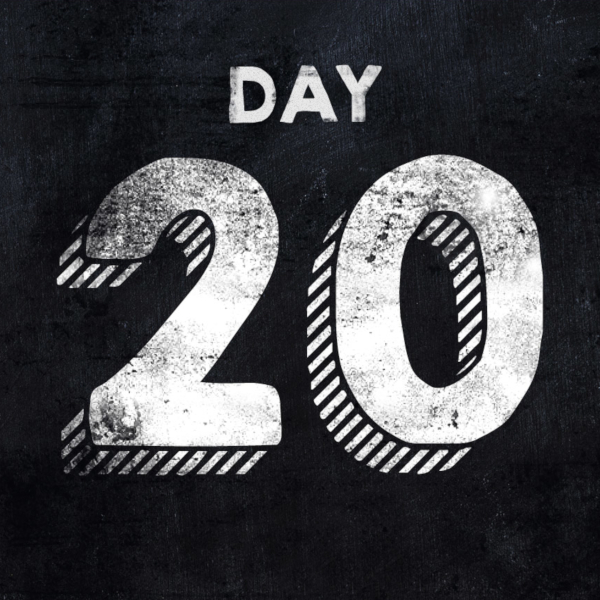 Computer Science and Engineering were next, alphabetically, but they actually have a lot in common! At Harvey Mudd, both of these departments have over 40% women, whereas nationwide, only 18% of bachelor's degrees in CS and 20% in engineering are given to women. Another thing these departments have in common is that students are required to participate in the Clinic Program for their senior capstone.
COMPUTER SCIENCE (CS)
Our CS Department provides students with a strong foundational background blending experimentation, theory, and design. Our graduates are equally well-prepared for work in industry and graduate school.
Collaborative work: coding can be done alone, but at Harvey Mudd there are lots of opportunities for group work, pair programming, and peer tutoring. Our students practice collaboration skills and communication skills throughout their CS coursework
Good teaching: the department's innovative pedagogy and course design has been adopted by other CS departments at Northwestern University, Bucknell University, and University of California, Riverside, among others.
Electives: students can take upper-division classes in Big Data, Internet of Things, Scientific Computing, Complexity Theory, and more! The elective offerings vary semester to semester.
Learn more about why you should study Computer Science at Harvey Mudd College!
ENGINEERING
The Department of Engineering at Harvey Mudd prepares its students for the professional world and advanced study across engineering disciplines through broad-based, hands-on experience in engineering analysis, synthesis and practice.
Interdisciplinary Problem-Solving: the general engineering approach educates students able to communicate across disciplines. By developing skills in math-based and systems-based analysis along with discipline-specific knowledge, Mudd engineers are well-equipped for real engineering problems that aren't confined to a single discipline.
Professional Practice: Engineering majors at Harvey Mudd College participate in 3 semesters (a year and ah half!) of the Clinic Program and also have opportunities to receive engineering fellowships for on-campus research.
Learn more about why you should study Engineering at Harvey Mudd College!
See Day 19 for Biology + Chemistry, and stay tuned for updates from our Mathematics, Physics, and Humanities-Social Sciences-Arts departments coming soon!
Day Nineteen: Why Mudd? Biology + Chemistry Departments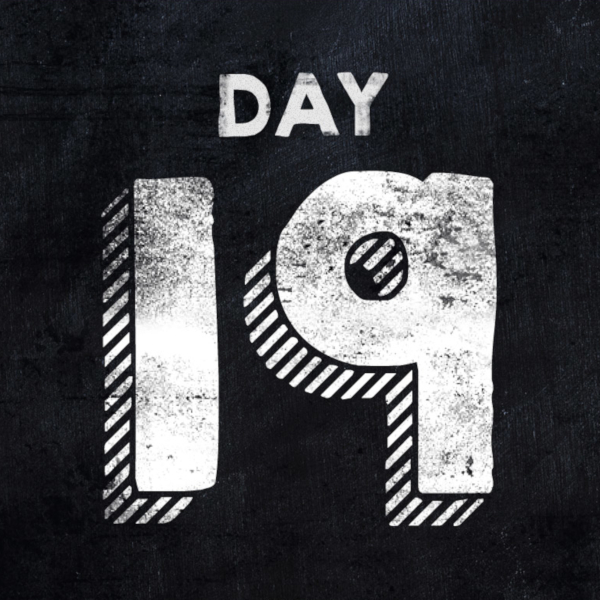 Our admitted students are familiar with the question, "What about the HMC curriculum and community appeals to you?" Collaboration, accessible faculty, access to undergraduate research, interdisciplinary learning, deeper understanding of the impact of work on society are some themes that come up across the board. Over the next week, we'll be answering this question in more detail and from the perspective of each of our seven academic departments: Why Mudd?
BIOLOGY
The Biology Department at Mudd emphasizes doing biology, not just learning about it, to prepare students for employment or advanced study in areas ranging from theoretical ecology to biotechnology.
Hands-on right away: the first lab, taken as a part of Mudd's Core Curriculum, covers applications of molecular biology techniques to problems in human genetics, bioengineering, and environmental sensing.
Engage with current research: in addition to completing a yearlong research requirement, every biology major also takes at least one seminar-style course where students read primary literature (ie, journal articles) and engage in oral presentations and write a synthesis paper.
Quantitative, Computational, Interdisciplinary biology: Biology majors at Harvey Mudd have strong quantitative and computational skills as well as fundamental understanding of the sciences; this development begins in the Core Curriculum and continues with courses such as organic chemistry and biostatistics. Students who are interested in interdisciplinary fields will benefit from having this background.
Small classes: most advanced biology courses are limited to just 12 students!
Read more about why you should study biology at Harvey Mudd College.
CHEMISTRY
The department is committed to challenging coursework and extensive hands-on experience with modern instrumentation and computation, and represents all chemical fields.
PhD readiness: more than 80 percent of our chemistry graduates continue advanced study leading to the PhD degree; we are the highest ranked chemistry department for the percentage of graduates who have earned PhDs.
Make it suit you: students can tailor their chemistry major coursework to best match their career interests. Common emphases include Applied Chemistry (for those interested in careers in Chemical Engineering), Computational Chemistry, Environmental Chemistry, Materials Science, and Geochemistry.
Access to instrumentation in research: all the instrumentation in the department is intended for use by undergraduate students for coursework, lab courses, and research with faculty. As some of our tour guides joke, "everything the light touches is yours."
Read more about why you should study chemistry at Harvey Mudd College.
Stay tuned for updates from our Computer Science, Engineering, Mathematics, Physics, and Humanities-Social Sciences-Arts departments.
Day Eighteen: Research and Clinic with Kailee and the City of Hope Team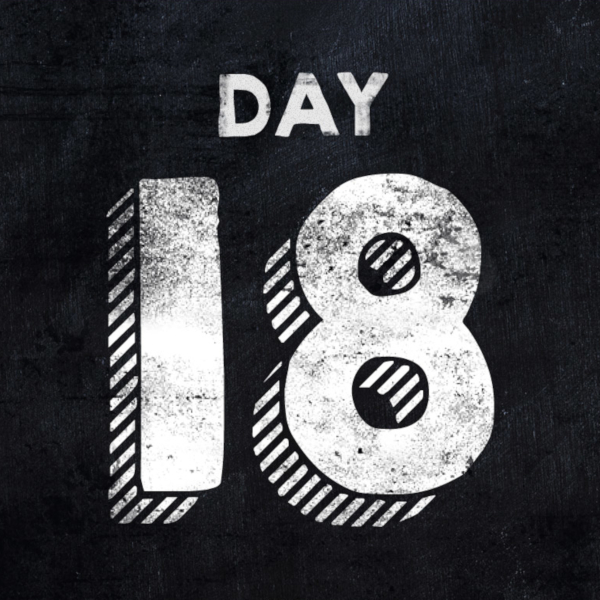 For this week's Research Thu(R)sday, we'll be joined by Kailee Lin '21, who works in Professor Ilton's Physics of Soft Matter (PoSM) lab studying biological latch and spring systems, as well as Celeste Cerna '20, Kira Favakeh '20, and Doug Ragoisa '20 from the City of Hope Engineering Clinic team (Admitted Student Registration | Family/Guest Registration). Read on for their bios and project descriptions!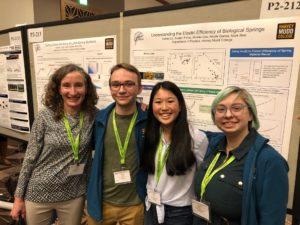 Kailee Lin '21
Hometown: Piedmont, CA
Major: Joint Major in Math-Physics
Currently: spending a lot of time talking on the phone with friends!
My research: Organisms such as trap jaw ants and mantis shrimp use this system of slow energy storage and quick energy release to achieve amazing kinematic outputs! These work very much like a bow and arrow, and we call them Latch Mediated Spring Actuated (LaMSA) systems. We are exploring the material and geometric properties of LaMSA systems, as well as creating computational models to help us understand how species have evolved to use LaMSA systems.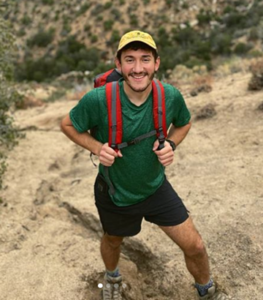 Doug Ragoisa '20
Hometown: Westport, CT
Major: Engineering
Ask me about: The Machine Shop!
Celeste Cerna '20
Hometown: Chatsworth, CA
Major: Engineering
Fun fact: I was on the CMS Water Polo team for all four years.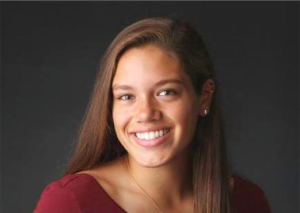 Kira Favakeh '20
Hometown: Evanston, IL
Major: Engineering
Ask me about: CMS Women's Soccer!
Our research: City of Hope is a National Cancer Institute-designated comprehensive cancer center and a founding member of the National Comprehensive Cancer Network, making it a national leader in advancing research and treatment protocols. For over a decade, City of Hope has been deemed one of the nation's elite cancer hospitals by U.S. News & World Report and is currently recognized as the leading cancer hospital in the West (source: City of Hope). Our clinic project helps the City of Hope in treating lymphoedema.
Day Seventeen: Office of Career Services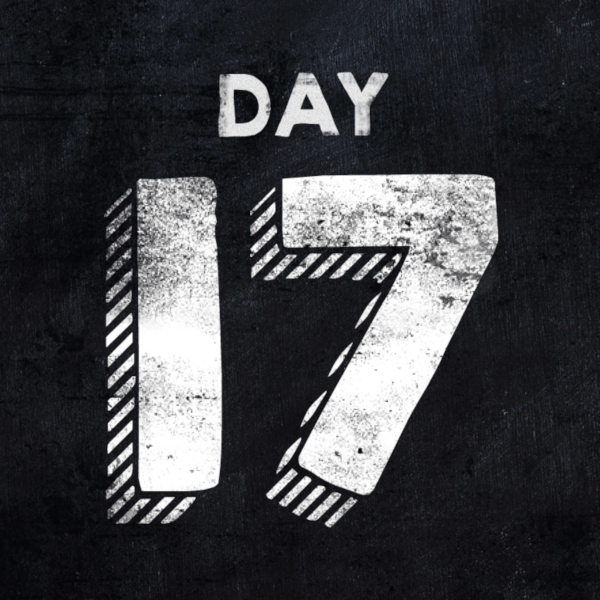 Harvey Mudd's Office of Career Services (OCS) is probably best known for bringing hundreds of employers to campus each semester during the career fairs, but they do much more than that: from resume workshops to negotiating a job offer, OCS supports Mudders through every part of the job search process. In conjunction with faculty advisers, they also support Mudders who want to go through the grad school application process. Meet the OCS staff during their webinar this Wednesday, April 8th from 4:30-5pm (Admitted Student Registration | Family/Guest Registration).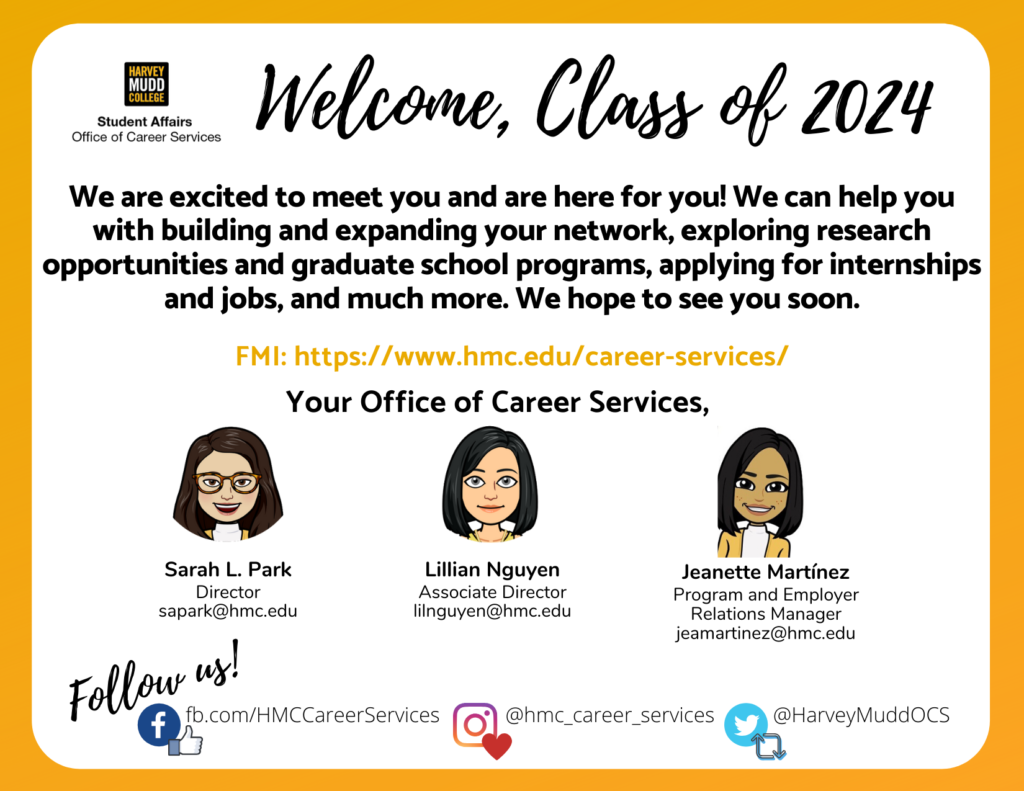 Day Sixteen: Dorm Communities at Mudd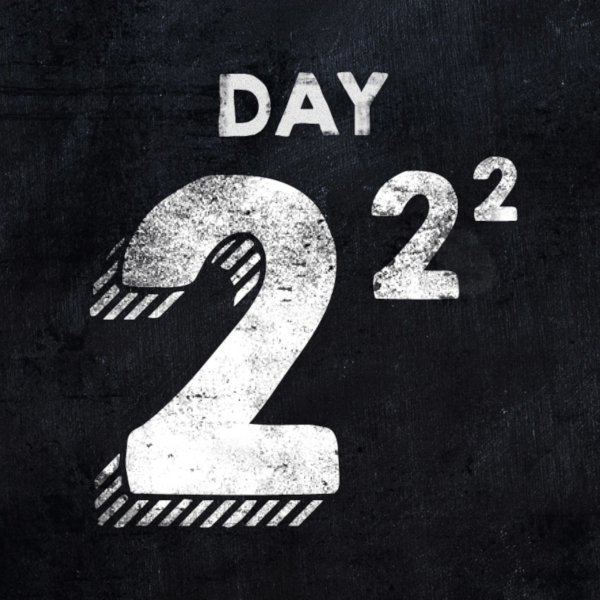 Harvey Mudd isn't just a place to learn STEM, learn HSA, and get your degree. 98% of our students will live on campus for all 4 years, so Mudd really becomes your home. We have 9 residence halls, and blogger Andy Liu has written about 3 of them (Drinkward, Atwood, and Sontag) in his Welcome to My Crib series. You can see Jenny and Jada standing outside North and West Dorms in our latest Instagram post, too.
Day Fifteen: Mathemagics!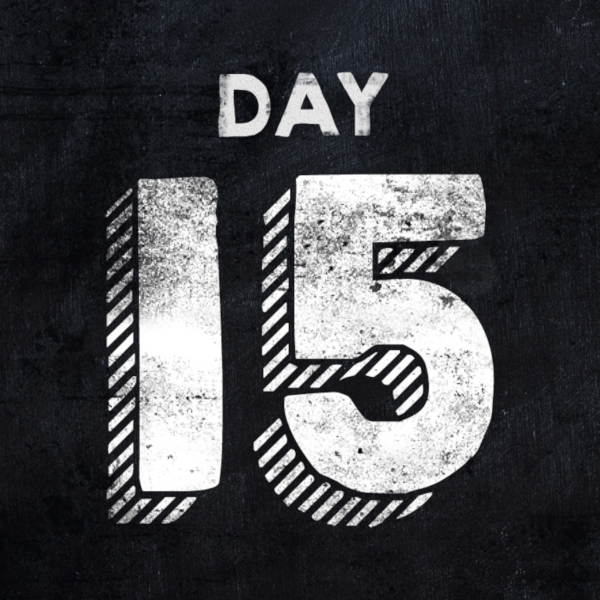 Sometimes when we say "the magic of Mudd," we mean it quite literally.
Arthur Benjamin, the Mathemagician, is one of our math department faculty (this semester, he's teaching two sections of the Linear Algebra class taken by first-year students as a part of our Core Curriculum). On Monday, April 6th from 5:30-6:30pm PDT, he'll be performing some mathemagics, revealing the secrets behind how he does it, and answering your questions! You can register for the webinar here as an admitted student or here as a family member/guest.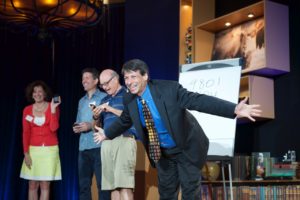 Day Fourteen: A note from the Office of Admission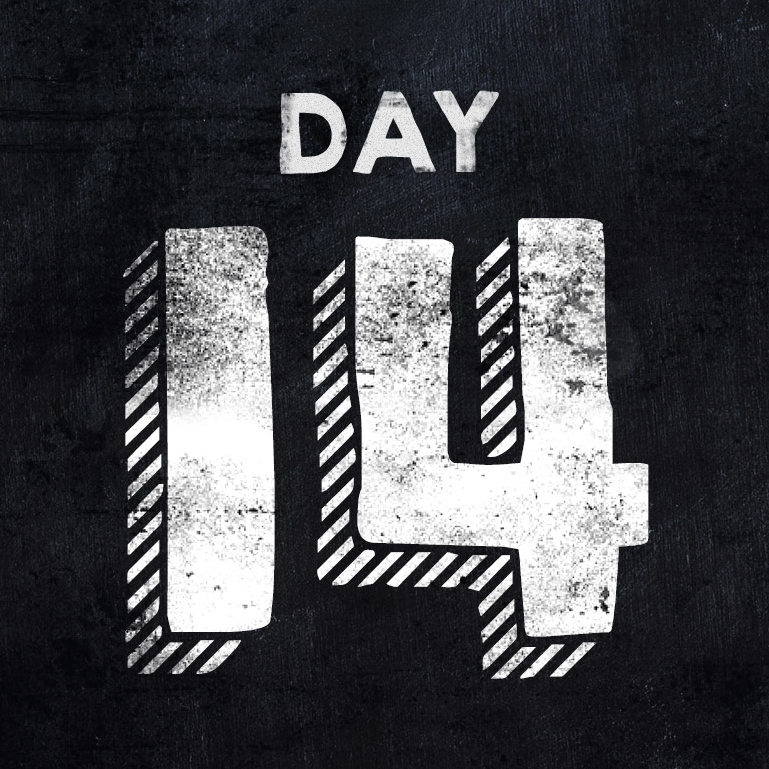 We've been excited about YOU, our class of 2024, since we began reading your applications in November. Our Admitted Student Program is truly one of our favorite days of the year: it's the day we get to put your face to your name, and it's the day we get to introduce you to the Mudd community.
As our Virtual ASP has come together, we're remembering one of the essential facts: that it's the people who matter the most.
So even though this year's ASP is a little different, we can't wait to welcome you into the Mudd community and help you get to know each other. Because what hasn't changed is the fact that you are an amazing group of students, and we believe you'll thrive at Mudd.
We'll see you (virtually) tomorrow, and we hope to see you on campus in the fall.
Sincerely,
Thyra, Peter, Raissa, Jason, Maureen, Roberto, Lin, Judy, and Lauren
Harvey Mudd College Office of Admission
Day Thirteen: See you Saturday!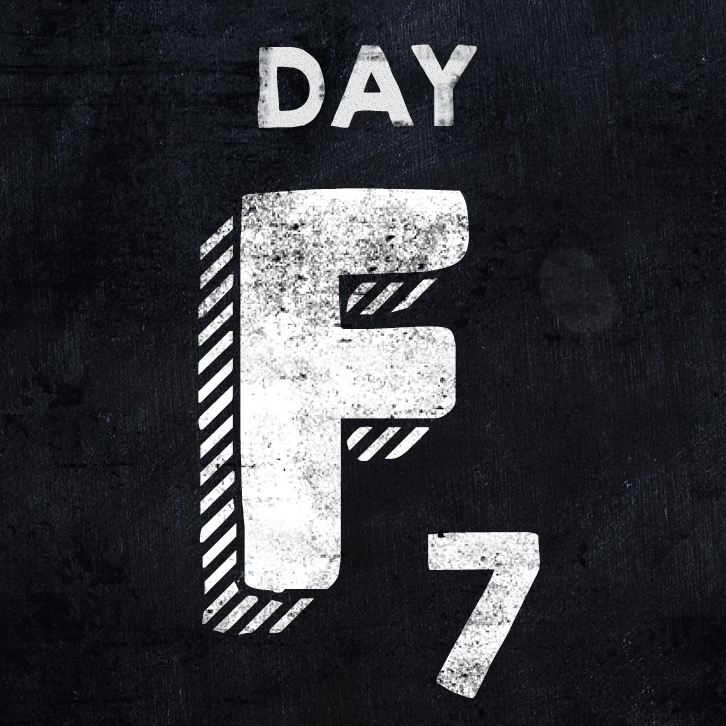 As we've spent this week putting together Saturday's Virtual Admitted Student Program, we feel such gratitude for all of the students, faculty, staff, alumni, and parents who have reached out to say, "this is a strange time, but let me know how I can help your admitted students understand how amazing this place is."
What you can expect on Saturday: a three-hour program from 9am-noon PDT followed by breakout Q&A sessions (like a virtual panel), featuring the Mudd community. We can't wait!
View this post on Instagram
Day Twelve: Research with Abtin '21 and Lindy '21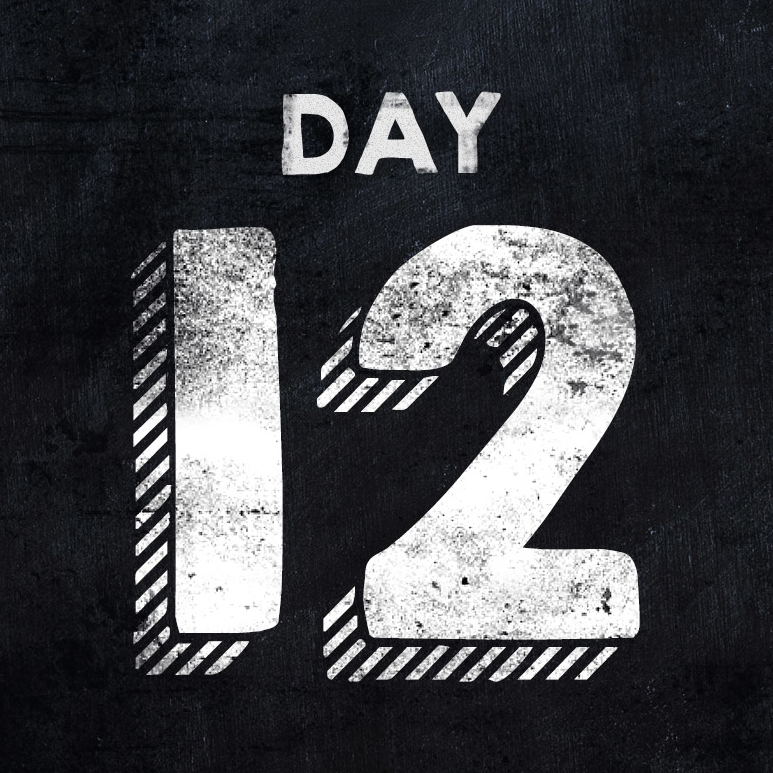 It's April 1st! Student research at Mudd is no joke, so we'll be having our first student research feature tomorrow from 5:30-6:30pm PDT. We hope you'll join us (Student Registration | Family and Guest Registration) as we hear from Abtin (CS-Math '21) and Lindy (Chemistry '21).
One of the big perks of attending an undergraduate-only university is that students can start research early, they can be a key player in every step of the research process (from coming up with an idea to presenting the final results and getting published)! You can learn more about Research at Mudd.
At Mudd, it's not a question of "will I do research?" it's a question of, "when will I start research?" Students in each of our majors are required to complete a yearlong senior capstone: engineering, computer science, and computer science-math majors must participate in the Clinic Program, while students in other majors can choose between a Clinic and Senior Thesis. Either way, all Mudd students graduate with a year of original work in STEM under their belt.
Day Eleven: Q's and A's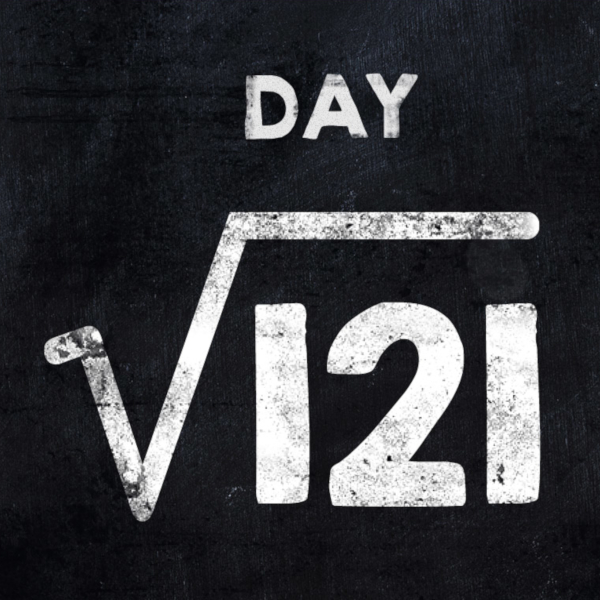 Today we answered some of the lingering questions from our Live Q+A on Day 10, and you can see them on our Instagram Story highlights. There's one highlight for academics and another for student life + fun stuff.
Got more questions? Want some answers? Join us for Virtual ASP this Saturday (Student Registration | Family and Guest Registration)! We'll have presentations from 9am-noon PDT covering the curriculum, student life, and other things we think you should know about Mudd! The event will be followed by breakout Q&A rooms with current students, staff, and faculty to answer your questions.
Day Ten: Walks + words of wisdom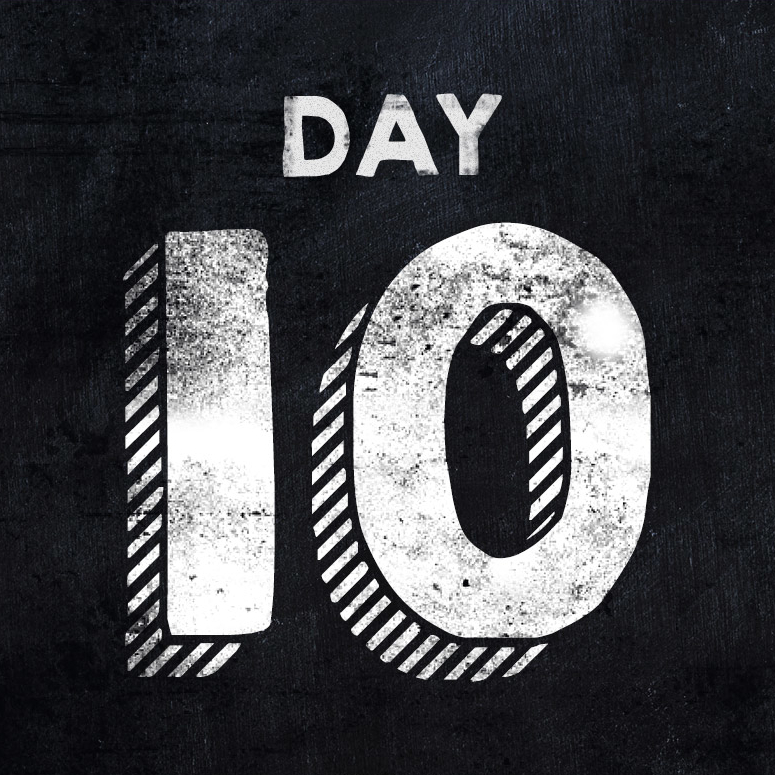 For day 10, we took a walk around campus on Instagram Live to give y'all a sense of what it looks like. We were joined by seniors Isaac, Sydney, and Djassi to answer any questions submitted during our hour together. If you head over to our Instagram IGTV section, you can watch the whole hour-long walk in five installments.
Before we ended, I asked the seniors to share any words of wisdom they had for admitted students:
Isaac: "When it comes to choosing a college, the most important thing to consider is the kind of community you're going to be in. Because that's really what's going to be the lasting legacy – I expect to be friends with Sydney here for the rest of my life, and I don't necessarily know if I'll remember Linear Algebra for the rest of my life, but I'll probably have to use it a couple more times."
Sydney: "It's really all about the community. We were lucky enough to find our community in West Dorm and to both be placed there as frosh. To spend all 4 years there was fantastic. I have several friends I'm confident I'll be friends with for the rest of my life. I don't know about Isaac, but… joking. There's a little community here for everyone."
Djassi: "As you wrap up high school and decide what comes next, one of the best things you can do is not take any of these decisions too seriously. It's easy to put a lot of stress into these moments and these choices. As long as you think of what kind of place is going to make you happy, most other factors you can get at a lot of different places in a lot of different ways. Try not to stress too much. It's stressful enough as it is. You should just trust your gut and do what's going to make you happiest!"
Day Nine: Understanding Your Financial Aid Package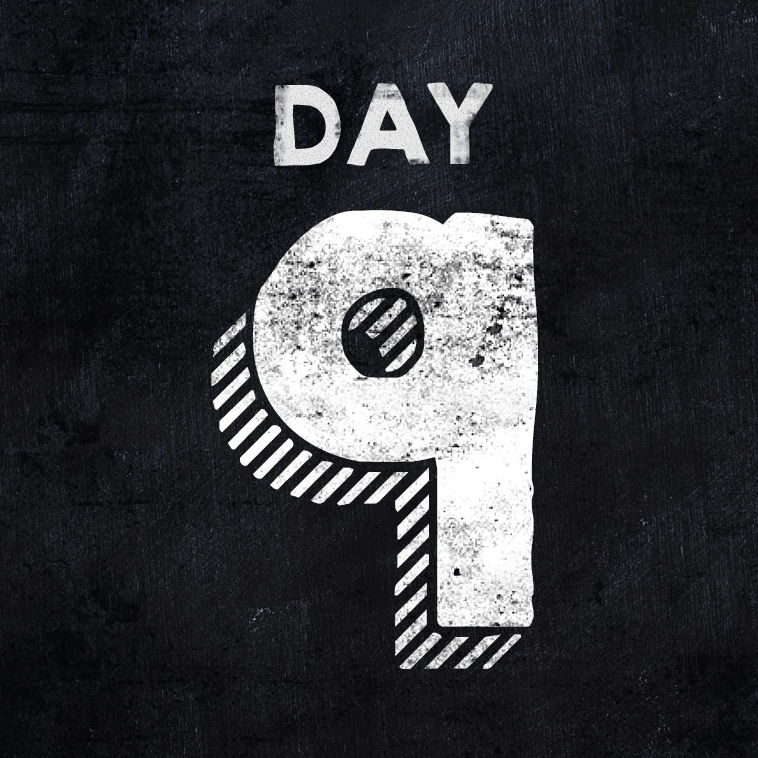 This Tuesday, March 31st, Director of Financial Aid Gilma Lopez will be hosting our Understanding Your Financial Aid Package Webinar from 5:30 – 6:30pm PDT (Student Registration | Family and Guest Registration). Join us and get your questions answered!
Day Eight: Virtual ASP is in a week!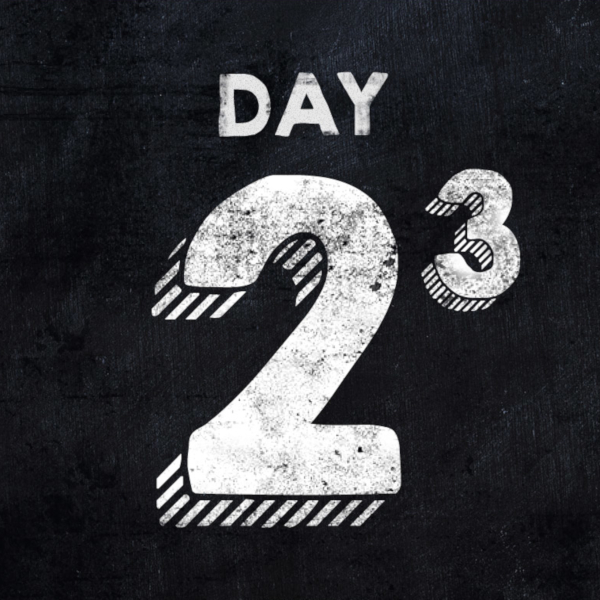 Our Virtual Admitted Student Program will be held next Saturday, April 4th from 9am – 12pm PDT (Student Registration | Family and Guest Registration). While we know nothing can replace the magic of being on campus for a weekend and getting to meet our students, staff, and faculty, we hope to put as much Mudd as we can into those 3 hours we have with you.
You can visit the Virtual ASP website for more information about what we have planned. As always, please feel free to reach out to our office via email (admission@hmc.edu) if you have any questions. Check out our Instagram post below for some photos from last year's program:
Day Seven: Everything you need for a weekend in

Happy Friday, everyone, and thanks for following us through our first week of 42 days of ASP! Today we're bringing you a few suggestions of things to do this weekend.
If you like to read, you can find all the articles from the latest issues of our student newspaper on The Muddraker's website. If you like puzzles, check out the PDF version of their March 2020 issue for two sudoku puzzles and a crossword (admitted students you'll find the printable version in today's 42 Days of ASP update email).
If you like falling down the YouTube rabbit hole, Mason Acevedo writes about his favorite STEM and art analysis channels in his latest blog posts.
If you're the type of person who likes to spend your current leisure time planning future activities (we see you), you can add some of our upcoming events to your calendar:
*to turn on notifications for our Live Videos, open the @hmcadmission profile in your Instagram app. Click the "Following" button on our profile, then open the "Notifications" menu. You should see a "Live Videos" section at the bottom.
Day Six: Elevate your Mudd experience with Delta-H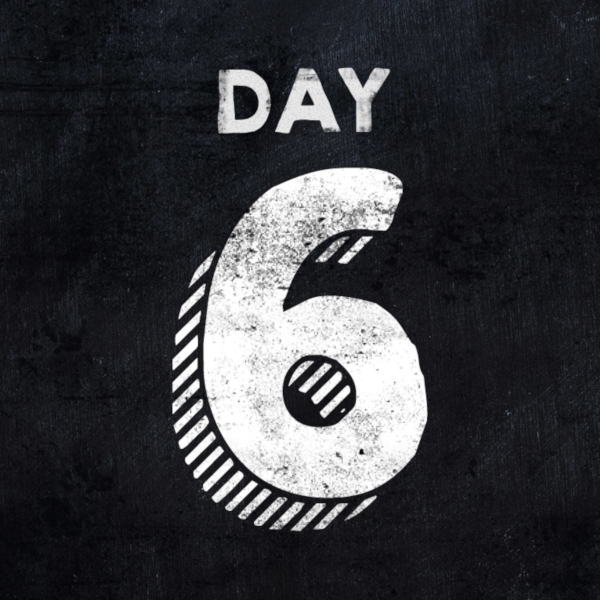 One of the most amazing things about living in Southern California is that we have an average of 282 sunny days per year for those who love to be outside, doing things. Think you'll miss the snow? We are also within an hour drive from Mt. Baldy and Mountain High Ski Resorts. A "Ski and Surf" day might end up on your bucket list: start at the mountains in your parka in the morning, be in the sand in a swimsuit by sunset. The Claremont Wilderness Loop and Potato Mountain trailheads are a mere 10-15 minute drive from campus.
With all this within reach, the mission of our outdoor club, Delta-H, is to "To give the students of Harvey Mudd the equipment and means to explore the outdoors." Delta-H maintains a "gear closet" of outdoor equipment to borrow at no cost to students, and the email list serves as a way for students to coordinate excursions. Check out some photos from a recent canyoneering trip below:
View this post on Instagram
Day Five: Core + Mission = Mudd 101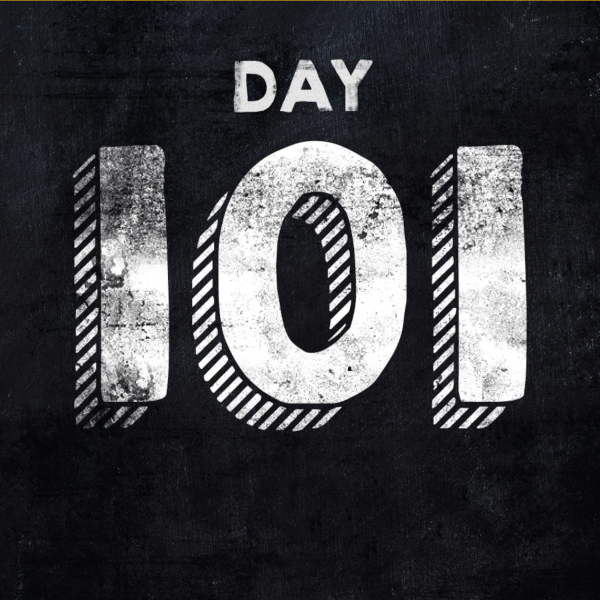 Today we borrow a reference from the class CS 5: introduction to Computer Science, to bring you Mudd 101. It doesn't get more fundamentally Mudd than our Core Curriculum and Mission Statement.
You're probably already familiar with our mission statement: "to educate engineers, scientists, and mathematicians well versed in all of these areas and in the humanities, the social sciences, and arts so that they may assume leadership in their fields with a clear understanding of the impact of their work on society."
Did you know that our curriculum directly reflects our mission statement? About a third of your classes will be in your major ("engineers, scientists, and mathematicians). Another third is in our interdisciplinary Core Curriculum ("well versed in all of these areas"). Another third is in the humanities, social sciences, and arts. Many of these courses have collaborative opportunities embedded within them ("take leadership") and also feature opportunities for applied or hands-on work ("impact of their work on society").
We think that our Core Curriculum uniquely prepares students to be leaders that can have an impact: so many of today's most pressing problems are interdisciplinary, drawing on a wide skillset both within the STEM fields and beyond them (think: climate change, the impact of artificial intelligence and automation, public health, etc). All Mudd students take at least one class each in biology, chemistry, computer science, engineering, mathematics, physics, writing, and critical inquiry. Yes, you will specialize eventually, but you'll never lose the toolkit you created during the Core Curriculum.
In our latest 42 days of ASP video, Eva talks about how her Core Chemistry class, Chemistry in the Modern World, highlighted the impact of chemistry on society. You can also read Malia's take on the same class in her latest blog post.
View this post on Instagram
Day Four: It's all about the people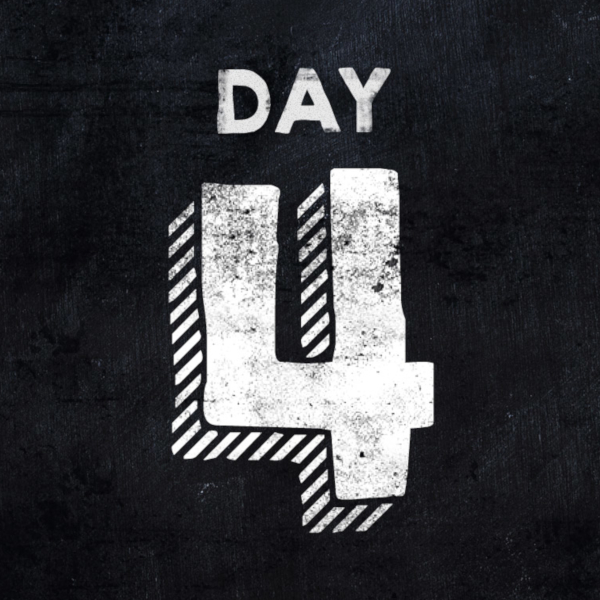 This Thursday, March 26th from 5:30-6:30pm PDT, the Office of Admission is hosting an Admitted Student Web Chat so you can join a group of current Mudders and other members of the Class of 2024 for an hour of excitement and celebration.
Bring your questions and we'll give you answers and share our stories about life at Mudd. REGISTER HERE and in the meantime… click through our post below to hear what sophomore Noah Haig has to say about the people at Mudd!
View this post on Instagram
Day Three: Communication and Collaboration in the Writing Center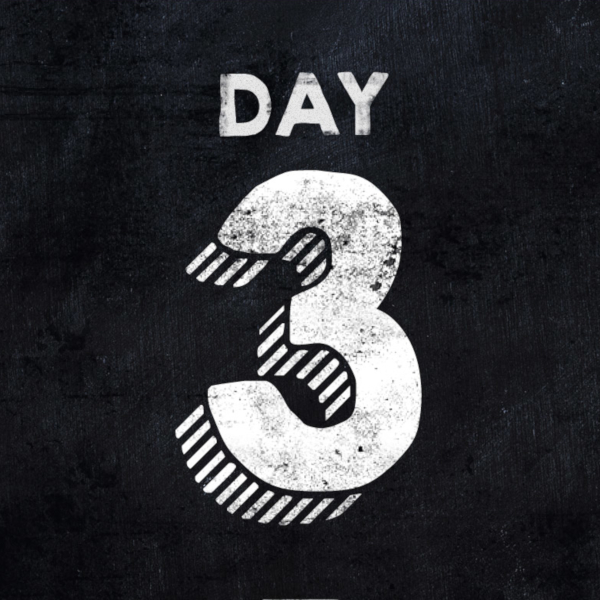 Soft skills like communication and collaboration are buzzwords in today's workplace. Here at Mudd, it's more than just hype. Today we are featuring the Writing Center at Harvey Mudd College, which is one of the many places where communication and collaboration converge (other instances where they converge: discussing this week's Core Physics problem sets with your suitemates, writing your Clinic mid-year report with your team, working with your faculty research adviser to interpret experiment data…)
The Writing Center is located on the first floor of the Shanahan Center, and most Mudders will walk by it on their way to class every day. From your first semester Writ 1 paper to your senior year Clinic/thesis presentations, your friendly Writing Center Consultants have your back… and cookies to break that writer's block.
The Writing Center is so beloved by the student body that it is featured in not just one, but three of our admission blog posts, including Eleanor's latest hot take that it's the best place on the academic end of campus. Check out our Day 3 post on Instagram to see what Abtin has to say about the Writing Center:
View this post on Instagram
Day Two: Linde Lounge Chalk Art + the Machine Shop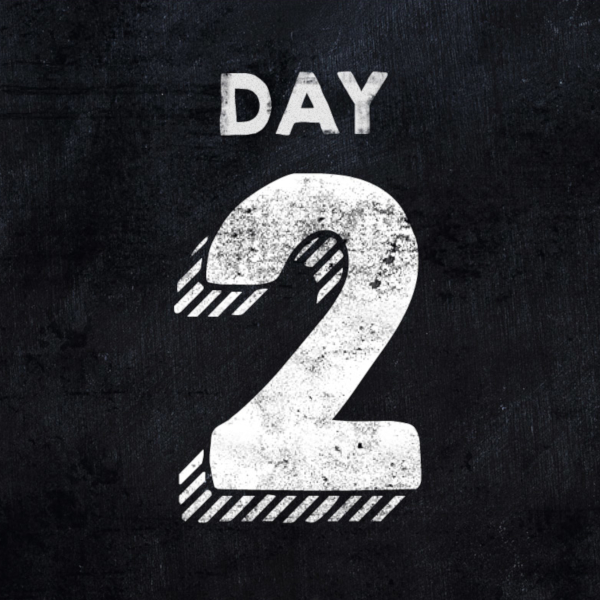 For day 2 of the 42 days of ASP, we have sophomores Sofia Devon and Mason Acevedo each talking about their favorite spots on campus, Linde Dorme Lounge* and the Machine Shop 👀 turns out, Mudders have some pretty serious creative skills, both on the art side and the engineering side:
View this post on Instagram
*from time to time, you may see an extra "e" appended to the ends of words associated with Linde. It's a thing.
Day One: Mudd-isms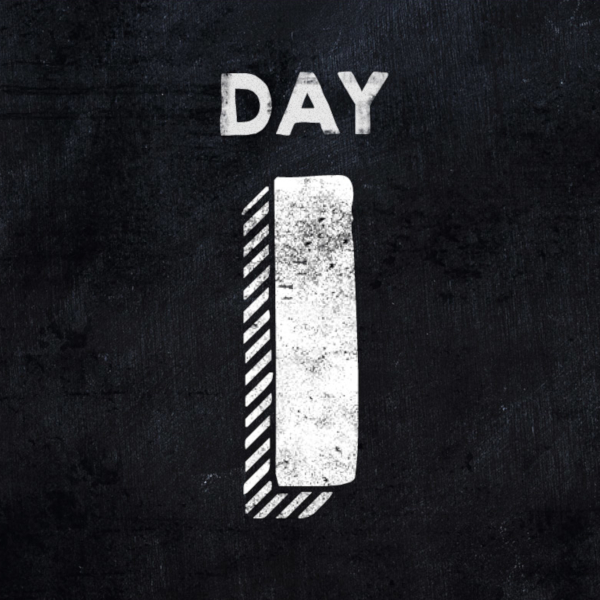 From the number of language and linguistics essays we read in your applications, we assume that many of you will agree that understanding language is essential to understanding the people who speak it.
Today we bring you some Mudd-isms you may encounter; head over to our Instagram to see some of these terms in use:
5C: of or pertaining to the five undergraduate Claremont Colleges—Harvey Mudd, Claremont McKenna, Pitzer, Pomona and Scripps.
Core: our Common Core Curriculum. Usually taken during the first three semesters.
CS: short for computer science.
E-xx (e.g. E4, E80): engineering classes are often referenced by an E followed by their course number. Particularly true for required engineering courses.
Frosh: first-year student. Fun fact: the plural form of frosh is also frosh.

Related – Pre-frosh: prospective and admitted students (you!)

HSA: short for the Department of Humanities, Social Sciences, and the Arts.

Related – Hum: an HSA class. A "Mudd Hum" is an HSA class that meets on Mudd's campus.

Inner-tube water polo (ITWP): intramural aquatic team sport that serves as the foremost arena to exercise dorm rivalry.
n+1: act of pulling up a chair and joining a table in the dining hall. Usage: "Hey, can I n+1?"
Prof: short for professor, and is followed by a first name, last name, or nickname, depending on the Prof's preference (ex: Prof. Colleen, Prof. Haushalter, or Prof. Jakes)
SHMC: commonly used suffix for clubs at Harvey Mudd (for example, CheeseSHMC). Derived from ASHMC, the acronym for the Associated Students of Harvey Mudd College, our student government.
Spec Rel: short for special relativity—the first physics course in Core. Think squirrels traveling at 3/5 c (where c is the speed of light).
Stems: short for systems engineering—a required course in Core and two required courses in the engineering major
Day Zero: Welcome to 42 Days of ASP!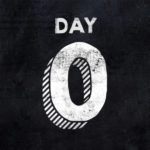 To help answer your questions about life, the universe, and everything, we are launching 42 days of Admitted Student Programming today.
Today is day 0, which refers to something Mudders learn in their first semester Introduction to Computer Science course: to begin counting with 0 when programming. For the next 42 days, we'll bring you more Mudd tidbits to give you a glimpse into what life as a Mudder might be like as best as we can.
Beginning today and running through April 30th, we'll release content daily to welcome you into the Mudd community: videos, blog posts, webinars, a Virtual ASP on Saturday, April 4th, and more!
May 1st marks the end of our 42 days: you'll know where you're spending the next 4 years of your life, and we'll know who is in our Class of 2024. For us, at the Office of Admission, that truly is the answer to the ultimate question about life, the universe, and everything.
You can follow the 42 days of ASP by checking back here, or by following us on Instagram @hmcadmission.