Martonosi Recognized for Advancing Women in Operations Research Field 
November 8, 2023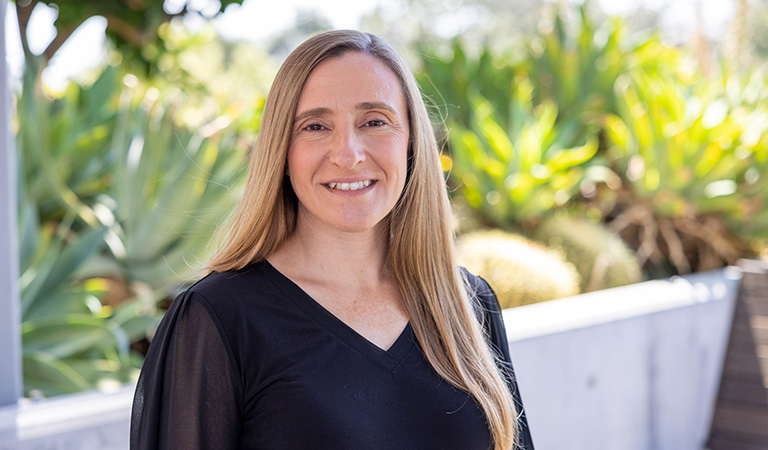 Harvey Mudd College Professor of Mathematics Susan Martonosi was recognized for her significant contributions to the advancement and recognition of women in the field of operations research and the management sciences.  
The Institute for Operations Research and the Management Sciences (INFORMS) Forum for Women in ORMS named Martonosi a recipient of the 2023 Award for the Advancement of Women in Operations Research and the Management Sciences at their annual meeting in October.
An educator of operations research, statistics, probability, stochastic processes and mathematical modeling, Martonosi has been active with INFORMS, including having served as an elected member of its board of directors and an officer of the Forum on Women in ORMS; chaired the INFORMS Diversity, Equity, and Inclusion (DEI) committee; served as an INFORMS DEI ambassador and as co-editor of the November 2024 special issue of INFORMS Transactions on Education on DEI in the ORMS Classroom. 
"I have had the great privilege of working with excellent colleagues through INFORMS to help advance, recognize and support women and other underrepresented groups in our profession," says Martonosi. 
One initiative she's particularly proud of is the "To My Younger Self" mentoring program, which she developed and launched with her colleague Banafsheh Behzad (California State University, Long Beach) in 2022. The program serves women-identifying doctoral students, many of whom are at institutions lacking a formal mentoring structure. "In addition to paired mentoring, we organized workshops for these students to guide them through their graduate studies," Martonosi says. Because of its success, the program has been incorporated into the annual efforts of WORMS, and several past participants now serve as organizers of the program.  
"My greatest satisfaction has been working with a number of Harvey Mudd and Claremont Colleges students over the years, including several women, introducing them to operations research, working with them on research and watching them progress through the profession," Martonosi says. 
Martonosi currently serves as INFORMS treasurer, an elected role. She also helps shape the efforts of the organization and of the profession at large by participating in INFORMS Executive Committee and Board discussions. 
"Receiving this award is a tremendous honor," Martonosi says. "It was especially touching to have been presented the award by Professor Georgia Perakis (MIT), who was one of my esteemed professors at the Operations Research Center where I earned by PhD. She is an impressive role model to many, but especially to the women doctoral students she mentors." 
At Harvey Mudd, Martonosi's research focuses on using optimization and probability models to answer important questions of public policy. This includes recently published work examining the prevalence and propagation of untruthful or highly biased news on social media, and the pricing of the COVID-19 vaccine. Ongoing work includes developing models to inform vaccine sharing during a pandemic [see To Give or Not To Give: Pandemic Vaccine Donation Policy and International Vaccine Allocation: An Optimization Framework] and models to improve the procurement and pricing of pediatric vaccines for low-income countries.