Harvey Mudd Ranks High in U.S. News' Best Colleges
September 18, 2023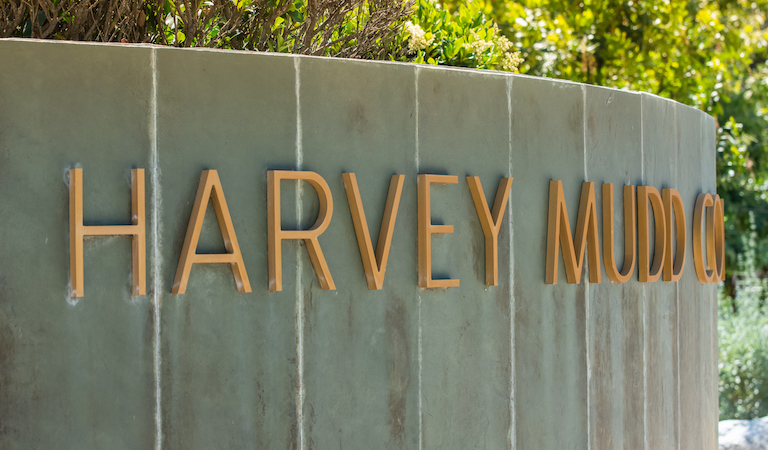 Harvey Mudd College ranked No. 2 in the nation for undergraduate engineering programs at non-doctorate granting institutions in U.S. News & World Report's Best Colleges 2024, sharing second place with Olin College of Engineering.
Harvey Mudd's engineering department was also recognized in the Best in the Specialties section, coming in at No. 5 in mechanical engineering, No. 5 in computer engineering (tied) and No. 5 in electrical engineering. Harvey Mudd offers a general engineering degree that emphasizes experiential, hands-on learning and team-based projects with real-world applications.
In the overall ranking of national liberal arts colleges, Harvey Mudd came in at No. 16 (tied with four other colleges), moving up 13 places from last year's No. 26.
In year four of U.S. News & World Report's ranking of computer science programs, which includes both doctoral and non-doctoral granting institutions, Harvey Mudd came in at No. 27 (tied) and was the highest-ranked undergraduate-only college on the list.
Harvey Mudd ranked No. 15 (tied) for Senior Capstone Programs and No. 18 (tied) for Undergraduate Research. Harvey Mudd's undergraduate research and Clinic Program are both hallmarks of the College's hands-on educational experience.
The College ranked No. 7 (tied) this year on the list of Most Innovative Schools and No. 32 (tied) for Best Undergraduate Teaching.
On the Best Value Schools list, Harvey Mudd came in at No. 73.
In the Top Performers in Social Mobility (national liberal arts colleges) category, Harvey Mudd came in at No. 101 (tied).
U.S. News & World Report revised the methodology used to calculate the 2024 rankings. For details on the changes, see their rankings methodology summary.