Cindy Martinez Named Interim Student Affairs VP at Harvey Mudd College
August 15, 2023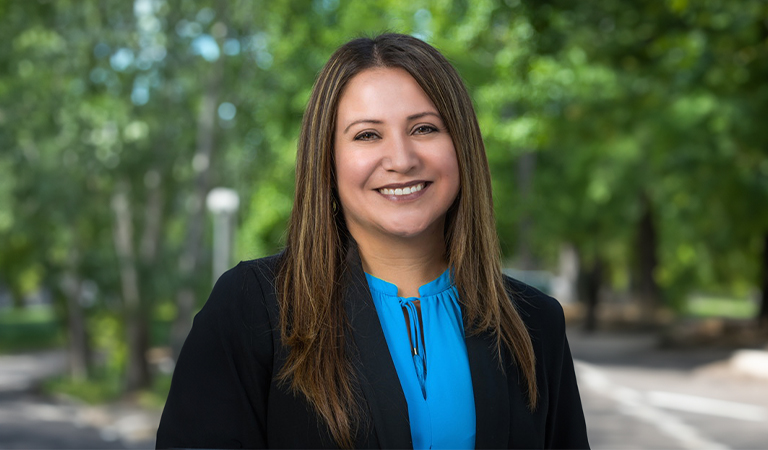 Cynthia "Cindy" Martinez has joined Harvey Mudd College as interim vice president for student affairs, President Harriet Nembhard announced. Martinez will partner with the president's cabinet and Division of Student Affairs staff to lead day-to-day student affairs operations.
Martinez brings over 20 years of academic and student affairs leadership experience, including nearly six years at Keck Graduate Institute (a fellow member of The Claremont Colleges). There, she served as the associate dean of the community medicine program/professor of practice, developing and implementing the strategic vision for the master of science in community medicine program. Martinez also served as KGI's dean of students for five years.
"I am looking forward to meeting students and the opportunity to build on the professional expertise of HMC's Division of Student Affairs team," Martinez said. "This department is full of strong advocates who are deeply committed to the success of HMC students."
Martinez previously worked at USC as the interim assistant dean for student affairs in the Annenberg School for Communication and Journalism and as the executive director for graduate and undergraduate advisement and academic services. She holds a bachelor's degree in biology from Cal Poly Pomona, a master of education in postsecondary administration and student affairs from USC and a PhD in organizational leadership from the University of San Diego.
In addition to New Student Orientation and Commencement, the Harvey Mudd Division of Student Affairs (DSA) is responsible for a broad range of student services and support. DSA staff oversee the housing and residential life experience, campus activities, social justice education programs, student wellness support, career services, leadership training, and volunteering and community service. Along with close collaboration with The Claremont Colleges Services, DSA also provides wellness, cultural and spiritual programs and services for students.