Interdisciplinary Class Helps Amplify Student Voices
March 2, 2023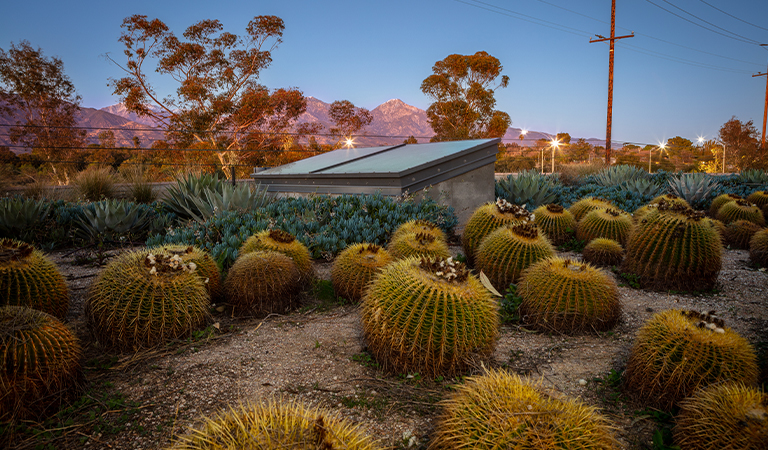 Three Harvey Mudd College students had op-eds on climate change and clean energy published last semester in media outlets spanning from Claremont to San Francisco to Missoula, Montana.
Students were assigned to write the op-eds in pairs as co-authors in Climate Science and Human Behavior, a joint Mudd-Pomona course co-taught by Lelia Hawkins, chemistry professor and director of the Hixon Center for Climate and the Environment, and Pomona College psychology professor Adam Pearson. The class is open to all students within The Claremont Colleges and is focused on gaining understanding climate science and effectively communicating it to the public.
"Adam Pearson and I started talking about how great it would be if students who are learning about climate science could also learn how to talk about it effectively, based on principles of behavioral science," Hawkins said. "Together, we created a new class where we each bring our own disciplinary expertise."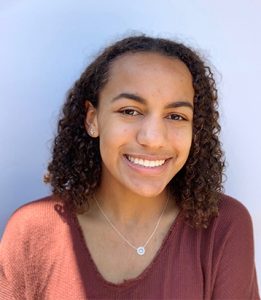 The course seeks to teach students how to articulate the evidence that climate is changing and this change is predominantly caused by humans. Students learn to apply psychological theories to explain how and why people respond to climate change as they do. They learn to identify key social psychological barriers to climate action and public engagement.
Students are not required to submit their articles to a publication but are strongly encouraged to do so.
"We want them to get their voice out there," Hawkins said. "We've been totally floored by the number of students who have been published in various media outlets."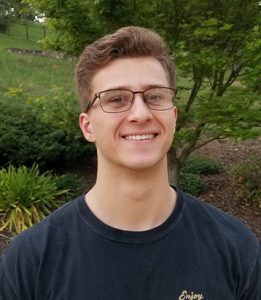 A total of four op-eds were published by student pairs in the fall 2022 class, a record number for one semester. Nine op-eds have been published since the inception of the class in 2018.
Harvey Mudd students whose op-eds were published during the fall 2022 semester are Mallorie Jenne '23, Nate Luis '23 and Ali Talib Saifee '23.
Jenne and Journey Lipscom PZ '24 were published in the Claremont Courier in November 2022. Focused on staying close to home, Jenne and Lipscom argued that Claremont, while known as the "City of Trees and PhDs" and proud of its greenscape, is also susceptible to a false sense of water security due to its emphasis on greenery.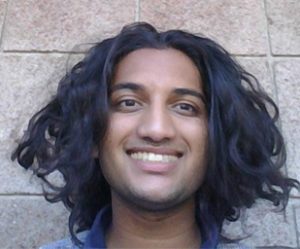 Luis and Saifee had their op-ed published in the Marin Independent Journal, a publication based in San Rafael, California. Luis and Saifee argued that the fog in the Bay Area known as "Karl" is in danger due to climate change. The op-ed emphasizes that the decreasing frequency of fog is linked to increasing ocean temperatures. Luis and Saifee argue that "Karl" is crucial for maintaining the Bay Area's ecosystem, including watering redwood trees and preventing frost from forming on vines in Napa and Sonoma counties.
"The assignment is a really good one because it is a short piece of writing," Hawkins said, "but requires students to spend time thinking carefully about something worth sharing their opinion on, something that is consequential."
Hawkins emphasized that the op-eds be timely and encouraged students to pick something close to home, as the likeliness of being published goes up if students write about a place they're familiar with and connected to. She has seen an increase in media coverage about climate change, and the assignment helps students tap into media outlets' desire for more community voices.
Read the four op-eds published by Mudd and other 5C students last semester:
Marin Voice: There are consequences to less Bay Area fog caused by human impacts on climate
Ali Talib Saifee '23, Nate Luis '23
Opinion: Claremont should get serious about drought, at home and ballot box
Mallorie Jenne '23, Journey Lipscom PZ '24
Montanans care about clean energy. Let's prove it.
Wren Cilimburg CMC '23, Talia Felcher SC '24
Goats can save Bay Area towns from wildfires
Manu Prbandham POM '24, Kelly Shultz SC '24
In Stalemate with Legacy Emissions, Carbon Dioxide Removal can be our Knight in Shining Armor
Harrison Chapin PZ '24