Michael Ellison to Deliver Harvey Mudd Commencement Address
February 20, 2023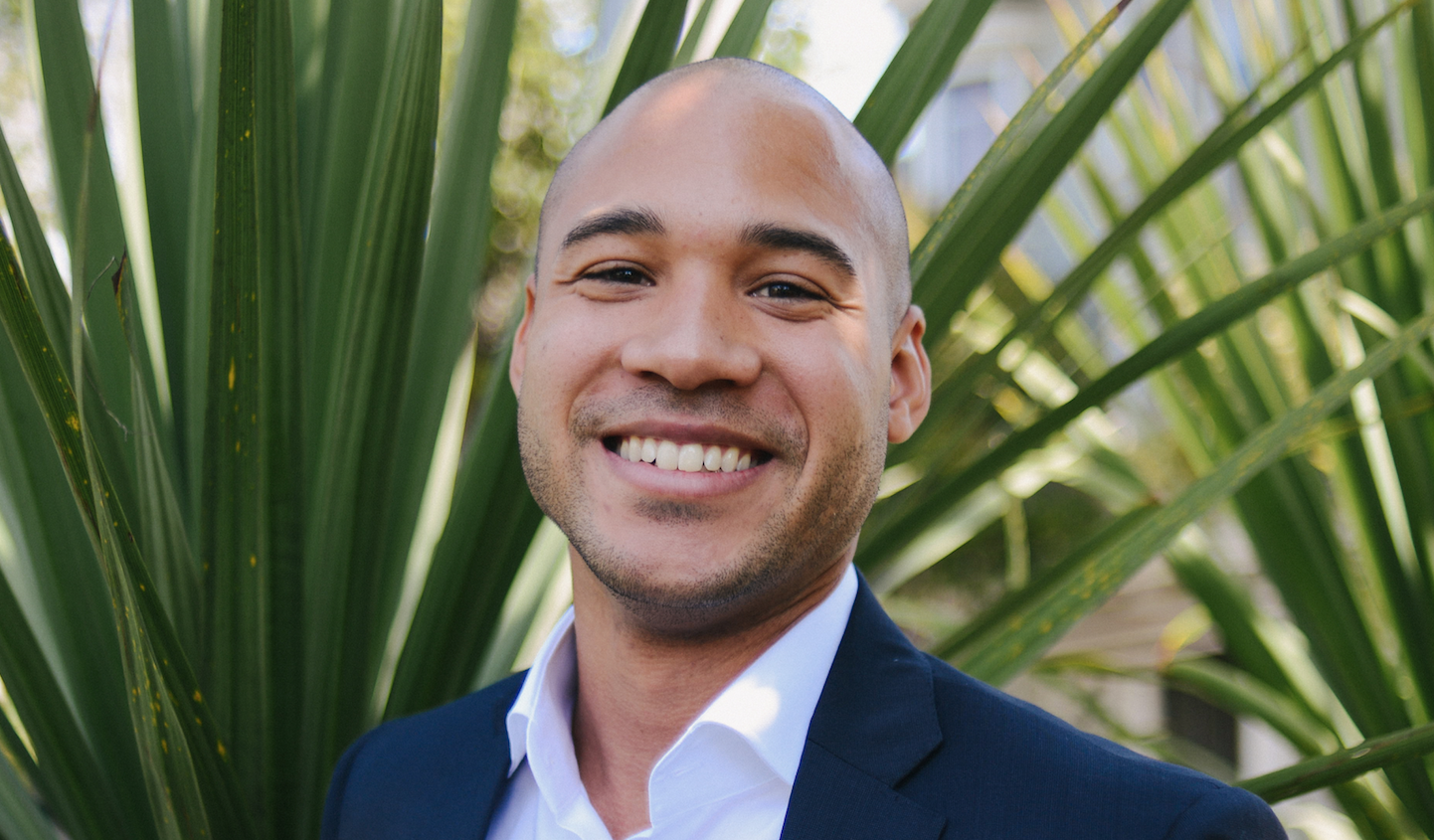 Michael Ellison, tech startup founder and social change advocate, will deliver the keynote address at Harvey Mudd College's 65th Commencement ceremony Sunday, May 14.
Ellison is co-founder and CEO of CodePath, a nonprofit working to increase diversity in the technology industry. CodePath provides industry-vetted courses, internships and career support for students who are underrepresented in technology fields. Since 2017, CodePath has partnered with more than 80 colleges and universities and provided resources and support for more than 18,000 students. Drawing from his personal journey as someone who grew up in a low-income household without access to pre-college computer science classes, Ellison envisions CodePath as a way to increase diversity in tech by changing the systems that foster inequities in the industry.
President Maria Klawe thanked seniors Katie Wu and Anna Ding for their leadership in prioritizing the senior class's wish list for speakers.
"I'm excited to welcome Michael Ellison, who has done so much to give underrepresented students the support they need to pursue and succeed in STEM fields both during college and beyond," says Klawe.
Prior to CodePath, Ellison co-founded ClassMetric, a customer data hub that later became Segment and was acquired by Twilio for $3.2 billion. He is also a founding board member of Women Who Code, a Schmidt Futures Innovation Fellow and a member of the Jobs for the Future Racial Economic Equity Advisory Council. He was recognized as an Industry Changemaker—part of Walmart's Black & Unlimited Initiative—during the 2022 NAACP Image Awards.
The College's 65th commencement ceremony will be held at 1:30 p.m., Sunday, May 14, on the Harvey S. Mudd Quadrangle.