Faculty Members Appointed to Endowed Chairs at Harvey Mudd
December 5, 2022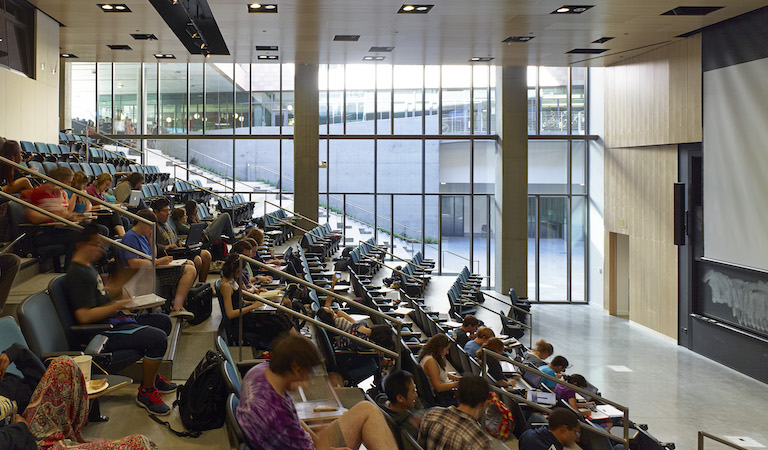 Endowed faculty positions—chairs, professorships and fellowships—are among the top priorities at Harvey Mudd College, serving as a means to attract, retain and celebrate outstanding faculty members.
"It is a great privilege to recognize this extraordinary cohort of faculty with appointments to endowed chairs," says Tom Donnelly, vice president for academic affairs and R. Michael Shanahan Dean of the Faculty. "Each one of these teacher-scholars is deeply committed to the mission of the College and demonstrates excellence both in the classroom and in their professional work. I am grateful for the gifts that have made these appointments possible and which allow us to celebrate careers that advance the College's mission."
Bill Alves, Louisa and Robert Miller Professor in the Humanities
Awarded to those committed to undergraduate teaching and scholarly research, to historical perspectives and to conveying the importance of critical writing and thinking. Alves, professor of music, is a composer and video artist with interests in many traditional musics around the world, especially that of the Indonesian gamelan; computer music; abstract animation and visual music; and alternate tuning systems. He published a biography of composer Lou Harrison with co-author Brett Campbell, and authored the textbook, Music of the Peoples of the World. He is a co-director of MicroFest, the annual Southern California festival of microtonal music.
Karl Haushalter, Seeley W. Mudd Chair
Honors a chemist. Haushalter is professor of chemistry and biology and chair of the Department of Chemistry. Students in his lab utilize biochemical and genetic approaches to study enzymes in the homologous recombination repair pathway and the base excision repair pathway. Haushalter also is active in community efforts to combat the stigma associated with HIV-AIDS and support those living with HIV-AIDS through education and empowerment.
Nancy Lape, James Howard Kindelberger Professorship in Engineering
Established to support top-ranking engineering faculty member to ensure that HMC students are educated and prepared for future technological leadership. Lape focuses her research on two areas: energy-efficient composite gas separation membranes and chemical transport across human skin.
Vatche Sahakian, Burton Bettingen Professorship in Physics
Honors a physicist whose commitment to undergraduate education marks that person as a leader in the field. Sahakian works in theoretical physics, in particular string theory. Sahakian is interested in understanding the small-scale structure of space in a context where both gravitational dynamics and quantum mechanics become important.
Steven Santana '06, Iris & Howard Critchell Assistant Professorship
Awarded to a junior professor in advance of earning tenure as a way to recognize those, in the early stages of their careers, who have exhibited an unusual talent for mentoring and counseling students in all aspects of their lives: curricular, extracurricular and personal. Santana, assistant professor of engineering and Engineering Clinic director, focuses his professional development work in several areas, including uncovering the biogenesis of extracellular vesicles within and designing materials and methods for fabricating biomimetic tissues. Beyond his bench top work, he is active in engineering education research with a focus on the learning, identity development and belonging of students in early and late-career, project-based courses. At HMC, he has taught across the curriculum in engineering design, engineering and sciences, and has created and redesigned upper-division technical electives.
Kathy Van Heuvelen, R. Michael Shanahan Professorship
Designated at the discretion of the president and the dean of the faculty. Van Heuvelen, associate professor of chemistry and associate dean of faculty, researches the design and characterization of small model complexes that mimic key geometric and electronic properties of metalloenzyme active sites. In particular, she studies nickel and cobalt complexes using multiple spectroscopic and computational techniques.
Heather Zinn Brooks, Barbara Stokes Dewey Assistant Professorship in the Life Sciences
Designed to assist professors with their teaching and research interest at an early career stage. Brooks, assistant professor of mathematics, specializes in mathematical modeling of complex systems. She uses analytical and computational techniques to study phenomena in social and biological applications.