Harvey Mudd Joins Code.org Effort to Prioritize Computer Science in K-12 Schools
July 12, 2022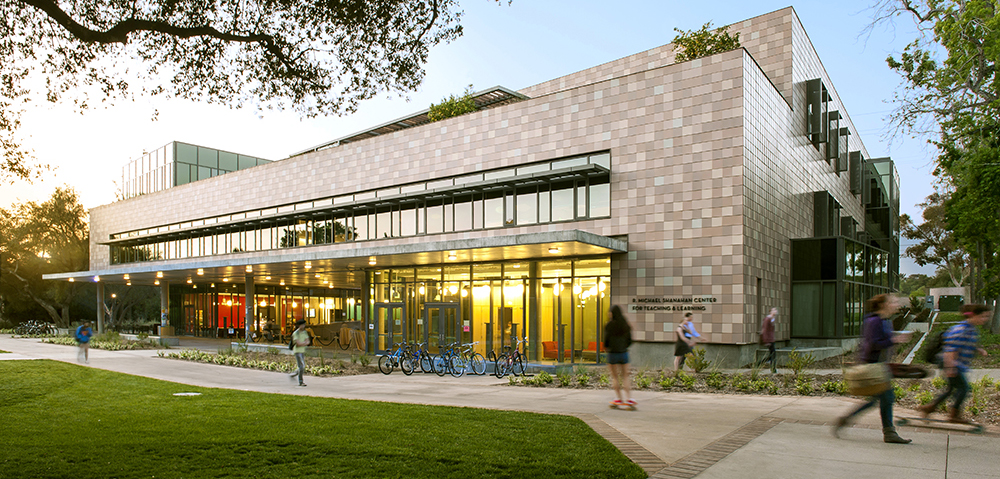 Harvey Mudd College joined national nonprofit organization Code.org and over 500 of the nation's top industry, nonprofit and education leaders to issue a letter calling on state governments and education leaders to "update the K-12 curriculum in each state, for every student in every school to have the opportunity to learn computer science."
The coalition behind this effort is unprecedented in U.S. education, uniting the leaders and founders of large tech companies such as Apple, Microsoft, Alphabet and Amazon, together with CEOs of companies across sectors, including American Express, Nike, Starbucks, Delta Airlines, AT&T, UPS, Walgreens and Hasbro, as well as national education organizations such as Khan Academy, the American Federation of Teachers and the National Education Association.
"The middle and high school years are a crucial time to engage students in computer science and its creative possibilities, particularly for girls and students from other underrepresented groups in the field," said President Klawe, a signatory on the letter. "These years are a time when students are forming their identities, and it's important for them to learn skills, gain confidence and see that they can succeed in tech careers—careers that are vital to our nation's economy and also offer creativity, flexibility, good pay and a chance to impact the world."
Over the last decade, all 50 states have taken action to expand access to computer science, including allowing computer science to count toward core graduation requirements, funding professional learning to train more teachers and creating clear certification pathways for computer science teachers. The United States has 700,000 currently open computing jobs, but today, only 5% of high school students study computer science per year.
"Every industry is impacted by digital technology, yet not every student has the opportunity to learn how technology works," said Code.org CEO Hadi Partovi. "Today, computer science should be a core subject, just like basic biology or algebra. The United States has seen tremendous momentum behind this idea, and today's announcement makes it clear that the time for action is now. We must ensure that standards and the curricula used across the country prioritize computer science so that all students, particularly from underrepresented backgrounds, have the opportunity to participate in our digital economy."