2022 Binder Prize Goes to Gonzalez and Limon
May 26, 2022
Harvey Mudd College selected two employees to receive the 2022 Mary G. Binder Prize: Lorena Gonzalez, Department of Engineering Clinic Program Coordinator and Guillermina "Gigi" Limon, building attendant in the Office of Facilities and Maintenance.
The Mary G. Binder Prize honors a member of HMC's support staff "who combines a record of exceptional service with a truly helpful and friendly attitude toward students, faculty and fellow staff members all across the college." The prize was established in 1996 by engineering Professor Emeritus Sam Tanenbaum and his wife, Carol, in honor of Carol's mother. It includes an $800 award, the addition of the recipient's names to the Mary G. Binder Prize plaque in the Galileo foyer and a commemorative certificate.
Lorena Gonzalez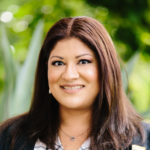 Gonzalez has worked in the Department of Engineering for nearly 15 years, beginning as an administrator for the Clinic Program. Now a coordinator, she helps facilitate all aspects of the program, from Clinic project preparation to creating new processes, including those necessary to pivot from virtual to in-person classes and events.
"I was excited and honored to receive this award, especially after finding out that I am the first engineering department staff member to receive it," says Gonzalez. "I really enjoy working at HMC, cross-campus colleagues and the engineering department as a whole, and I look forward to my future here."
Comments from nominators:
"Lorena always goes above and beyond in her role. If she is met with a closed door, she finds a way around it. She is innovative, hardworking, dedicated, and loyal. A true asset to HMC, she ensures that the faculty and students needs are met and is always thinking/planning 10 steps ahead. She is a pleasure to work with and truly deserves this recommendation."
"Lorena cares a great deal about the community. She has been willing to step out of her role in engineering to lend a helping hand to other Clinic programs in response to an unexpected absence in their staff."
Guillermina "Gigi" Limon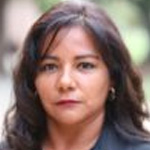 Limon says she was "surprised and happy" to learn about being named a Binder Prize winner. She has worked in the Office of Facilities and Maintenance for eight years, beginning as an on-call worker and quickly being hired full-time. She is a familiar face in the Norman F. Sprague Center as part of the crew that helps maintain the facility and in the mailroom, where she often helps with training other employees and students.
Comments from nominators:
"It is my pleasure to nominate Gigi Limon. I have worked with Gigi for several years, and I have always found her to be dependable, efficient and extremely reliable at any task given to her. She always goes out of her way to help and all with a kind and positive attitude. She loves people, works hard and always tries to lift the spirits of those around her. Gigi is a huge asset to the facilities & maintenance department and so well-deserving of this award."
"She's always ready to help, the students and staff know her and that she is someone that will get a task done."
2022 Binder Prize Committee members are Debbie Laird, humanities, social sciences, and the arts and the 2020 Mary G. Binder Prize winner; Bill Daub, chemistry; Lisa Sullivan, vice president of academic affairs and dean of the faculty; Theresa Lauer, emergency preparedness and safety; Miguel Ruvalcaba, dining services; and Tyson Saena, '22 student representative.