Harvey Mudd College Recipients of 2022 NSF Graduate Research Fellowships
May 9, 2022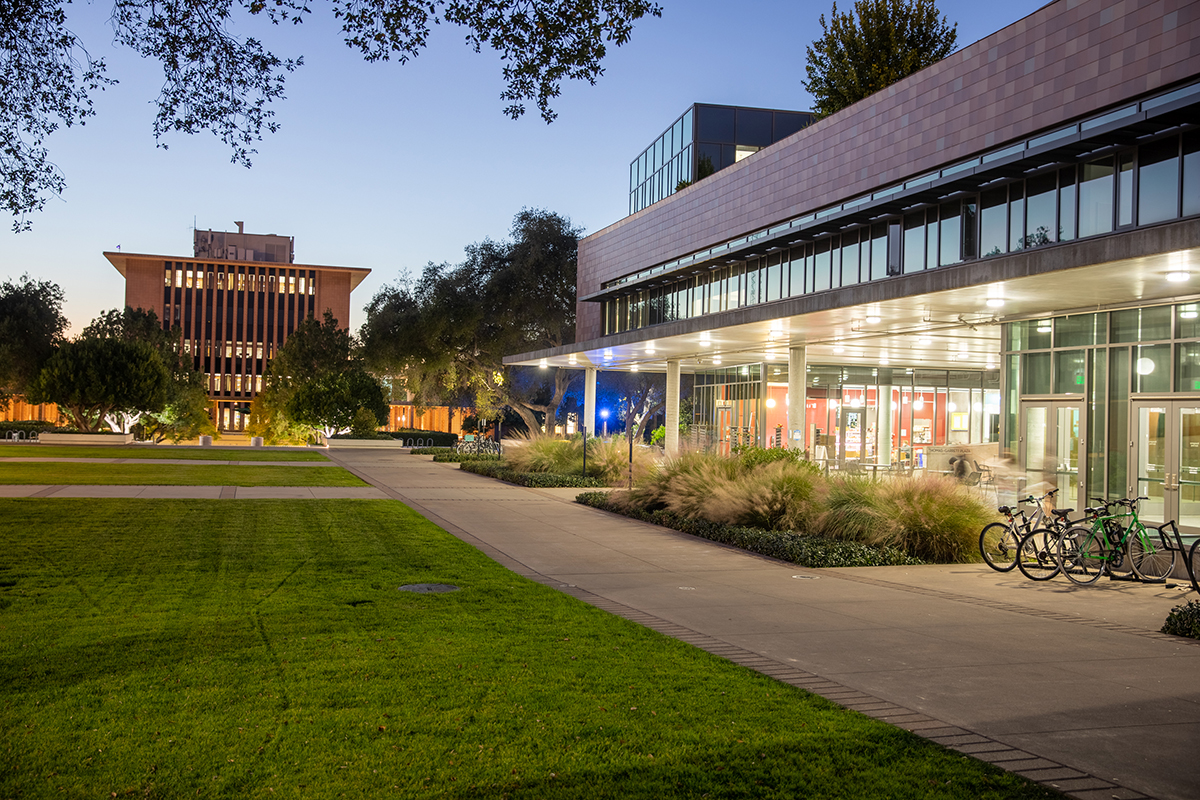 Two Harvey Mudd College seniors—Madelyn Andersen and Daniel Yang— and six recent graduates have been granted the National Science Foundation Graduate Research Fellowship (NSF GRF). In addition, one senior, Celine Wang, and four alumni were awarded honorable mentions, a significant academic achievement. Wang, a chemistry major, researches the chemistry of life processes.
The NSF GRF Program recognizes and supports outstanding graduate students in NSF-supported science, technology, engineering and mathematics disciplines who are pursuing research-based master's and doctoral degrees at accredited United States institutions. Program participants are expected to become experts who contribute significantly to research, education and innovation in the STEM fields.
Mathematics major Madelyn Andersen '22 conducted her thesis research in commutative algebra. After graduation, she will travel and spend time with her family before starting her graduate studies in machine learning and statistics at MIT.
Computer science and mathematics major Daniel Yang '22 researched music information retrieval with a multimodal approach with engineering professor TJ Tsai. Their work has been published by nine organizations, including the International Society for Music Information Retrieval (nominated for 2021 best student paper), the International Conference on Acoustics, Speech, and Signal Processing, and the Institute of Electrical and Electronics Engineers Transactions on Multimedia. "My best research project uses a large amount of publicly available sheet music to train a language model on music and use it to classify the composer of musical instrument digital interface and audio files," Yang says.
Yang will attend University of Southern California to conduct graduate research on foundational multimodal models capable of combining audio, text and image data. He says, "The idea is that incorporating such data will allow for AI to perform human-centric tasks downstream. Although I haven't decided with certainty which downstream tasks to specialize in, I am interested in computational media, affective computing and speech production." Before starting his program at USC, Yang will spend the summer in Korea to visit his extended family.
| Alum (major) | Research Area | Graduate School |
| --- | --- | --- |
| Anna Barth '21 (Physics) | Physics and Astronomy | Cornell University |
| Jonathan Hayase '20 (CompSci/Math) | Comp/IS/Engineering | University of Washington |
| Nathan Justin '19 (CompSci/Math) | Engineering | University of Southern California |
| Arya Massarat '20 (Math/CompBio) | Life Sciences | University of California, San Diego |
| Ginger Schmidt '21 (Engineering) | Engineering | MIT |
| Madison Walsh '20 (Biology) | Life Sciences | Carnegie-Mellon University |
HMC Alumni Awarded the NSF GRF
| Alum (major) | Research Area | Graduate School |
| --- | --- | --- |
| Winnie Chu '21 (IPS) | Geosciences, physical oceanography | Princeton |
| Carissa DeRanek '19 (Math/CompBio) | Life Sciences, ecology | UCLA |
| Havi Ellers '20 (Math) | Algebra, Number Theory, and Combinatorics | University of Michigan, Ann Arbor |
| Abtin Molavi '21(CompSci/Math) | Comp/IS/Engineering | University of Wisconsin, Madison |
HMC Alumni Awarded the NSF GRF Honorable Mention