Valenzuela Appointed VP for Student Affairs and Dean of Students
January 28, 2022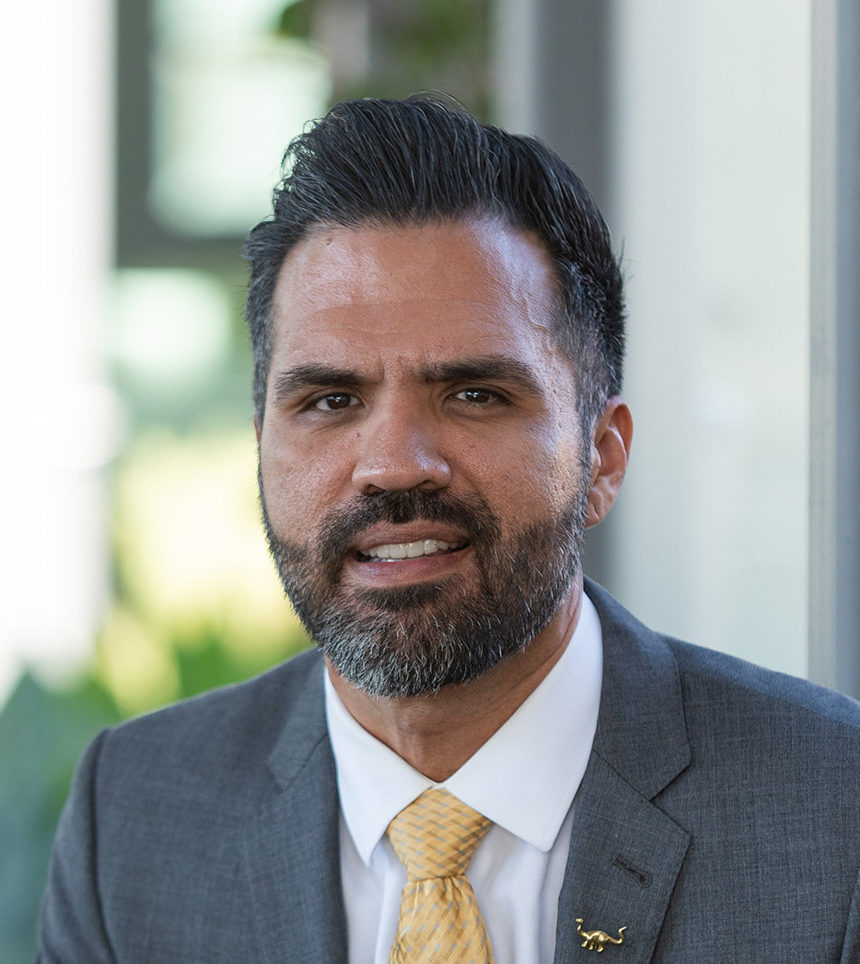 Harvey Mudd College has appointed Marco Antonio Valenzuela to be the permanent vice president for student affairs and dean of students as of Feb. 1, 2022. He served as interim vice president during the 2021 fall semester.
Valenzuela joined the College's Division of Student Affairs in September 2018 as assistant dean for housing and residential life. In 2019, he was promoted to associate dean of students and director of residential life. On July 1, 2021 he took on the role of interim vice president for student affairs and dean of students, succeeding Anna Gonzalez, who left Harvey Mudd to become vice chancellor for student affairs at Washington University in St. Louis.
"Marco has done an outstanding job supporting our students as the College continues to navigate the COVID-19 pandemic," said Harvey Mudd College President Maria Klawe. "His partnership and thoughtful leadership on the President's Cabinet have been invaluable in helping the College and in supporting our students—particularly our first-year and sophomores who came to campus for the first time last fall—as they grow and become more active members of the Harvey Mudd community."
Valenzuela has more than 18 years of experience in student affairs, having served at a number of other colleges and universities, including Pomona College, Woodbury University, The Ohio State University, UC Irvine, Johns Hopkins University, Hawai'i Pacific University and the University of La Verne.
"I am excited to continue the work I began last year as the College's VPSA/dean of students," said Valenzuela. "The Division of Student Affairs plays a tremendous role in helping strengthen and support the HMC community, and I look forward to working with our incredibly talented DSA staff as we further develop the programming and activities to best meet the needs of our students."
An active member of the Student Affairs Administrators in Higher Education and the American College Personnel Association, Valenzuela also serves as an adjunct faculty member at Claremont Graduate University.
In addition to New Student Orientation and Commencement, the Harvey Mudd Division of Student Affairs (DSA) is responsible for a broad range of student services and support. DSA staff oversee the housing and residential life experience, campus activities, social justice education programs, student wellness support, career services, leadership training, and volunteering and community service. Along with close collaboration with The Claremont Colleges Services, DSA also provides wellness, cultural and spiritual programs and services for students.