Kim Neal Supports Students in the Makerspace
August 6, 2021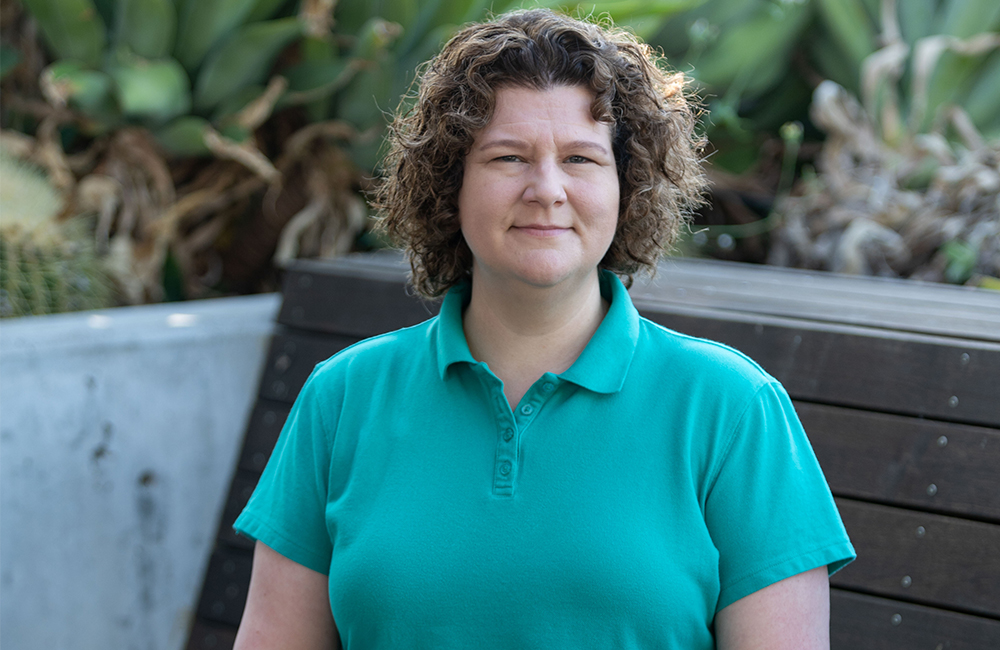 Harvey Mudd College welcomes Kim Neal to her position as manager of the new makerspace. Serving as a resource to students and faculty members by providing instructional, technical and administrative services, Neal manages the facility's day-to-day operations.
The makerspace occupies most of the ground floor of the Scott A. McGregor Computer Science Center, and it is poised to become a hub of student creativity. It contains a lounge, individual and small group meeting spaces; areas for creating low-resolution prototypes and simple projects; spaces dedicated to 3D printing and laser cutting, welding, paint and spray booths; and open spaces for large-scale projects. Nearby are machine and wood shop spaces. The new makerspace—the first permanent makerspace on the HMC campus—fosters and supports interdisciplinary and multidisciplinary exploration while providing additional opportunities for partnership with other centers and programs in Claremont such as the Rick and Susan Sontag Center for Collaborative Creativity ("The Hive") and with the College's existing shops.
Neal is most excited about working with students in the makerspace. "The students here are unique," she says. "There's something really special about them. My vision for the makerspace is their vision; my goal is to help them create the space they envision."
Neal, who most recently worked at Cal State Los Angeles, where she was a technician in the Department of Film, Television, and Media Studies, works closely with student stewards and with Jeff Groves, makerspace director; and Drew Price, machine shop manager; to coordinate the activities of the makerspace.
Opening in fall 2021, the makerspace is available to students of all disciplines from The Claremont Colleges. Neal is enthusiastic about helping the students create a welcoming, supportive atmosphere. "We want it to be an inclusive place where nobody feels like they can't join us. They can learn anything they want to here, without judgment. And failure is OK because failure is just one step toward success.
"It's really exciting how much opportunity the students have here at Harvey Mudd," Neal says.