Guerra Earns Master's and Promotes Leadership and Social Justice at HMC
December 7, 2020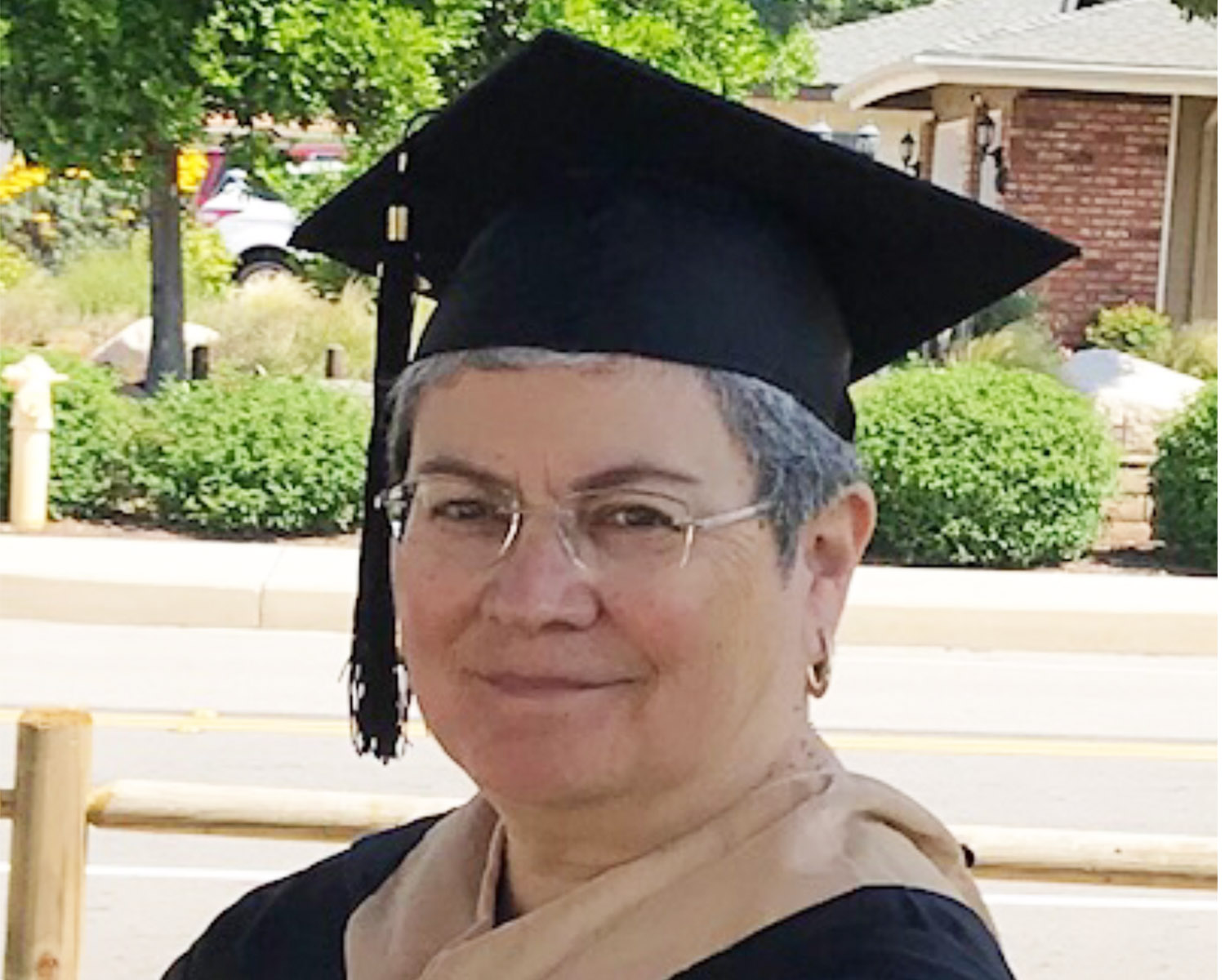 Elaine Guerra, biology department lab manager at Harvey Mudd College, earned a master's of professional studies in psychology of leadership from Penn State World Campus in May. She's now using her enhanced skills to foster effective leadership within the HMC community.
"I took one class per semester plus one accelerated course during the summers," says Guerra, who continued to work full-time while in the online program. "I was in school continuously for about three-and-a-half years."
Guerra says most of her courses focused on developing and understanding the person in a leadership role. Her favorite course, Dysfunctional Leadership, was a study of the ways an effective or developing leader could become derailed and make poor decisions that could negatively affect their followers and their organization. "What was compelling to me was the notion that derailment could happen to anyone," she says. "As leadership students, it was important for us to understand toxic-leader behavior and avoid it so we could make good, ethical decisions."
Among the insights Guerra gained through the program was an understanding of how the concept of leadership encompasses not just the individual leader, but also the people being led and the interactions between them in various situations. "Effective leadership cannot be built without fostering trust in your followers," Guerra says. "What builds trust is a concept called psychological safety. This occurs when a leader promotes his or her organization's culture that encourages risk-taking in their followers. Without the fear of judgment or retribution, the followers will feel safe to counter or question the leader's ideas or opinions. This kind of group dynamic will create more productive outcomes and foster innovation."
At Harvey Mudd, Guerra is participating in the Intergroup Dialogue Program through the Office of Institutional Diversity. "Since many of the papers I wrote for my master's were based on social justice, a subject I am passionate about, I decided to become a social justice facilitator at HMC," she says. In spring, Guerra and other facilitators will begin moderating weekly small-group discussions with students about topics like race, ableism, religion, ethnicity, social class, sexual orientation, gender and more. The dialogues are designed to help participants create spaces for learning and engagement across differences. Specific to Guerra's expertise, the discussions are an opportunity to use her skills in facilitating and leading diverse groups within classrooms, organizations and communities. "Many of the skills I learned in leading small groups will come in handy when I get a chance to facilitate the students' learning as we strive toward a socially just environment," she says.
In addition to putting her leadership skills into practice around social justice issues, Guerra hopes to inspire other people to pursue their goals. "I received my master's in May 2020, when I was 60 years old," she says. "I want to serve as a role model for anyone who is thinking of going back to school but is afraid it is too late. I say it is never too late to learn something new!"