Palucki Blake Receives Order of the Wart
September 23, 2020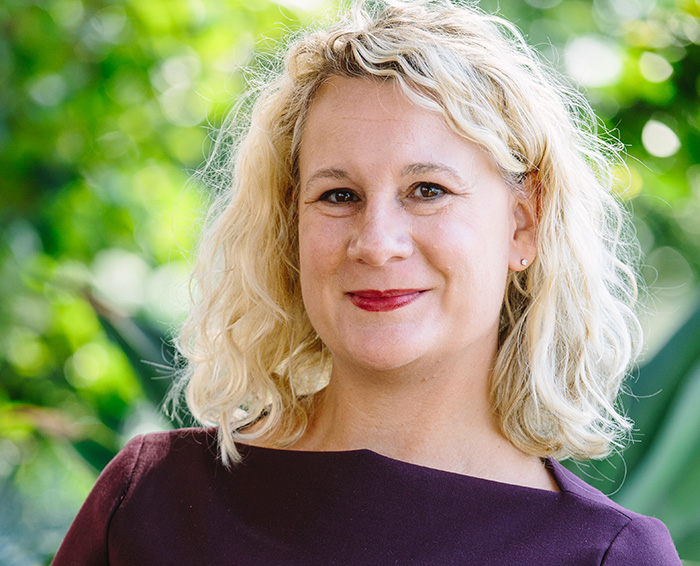 Laura Palucki Blake, assistant vice president for institutional research and effectiveness, received the Order of the Wart from the Harvey Mudd College Alumni Association in appreciation for her contributions to the alumni community during her six-year tenure.
An expert in assessment, Palucki Blake works with faculty, departments, programs and the academic leadership of the College to act on evidence of student learning and provide guidance on grant project evaluations and program review.
Palucki Blake responds to external and internal requests for college data, manages the administration of many institutional surveys, provides institutional and benchmarking data, and together with the data team, develops policies and practices to ensure institutional data integrity. She also works with the Assessment and Accreditation Committee, the Teaching Learning Committee, departments and programs to provide guidance on grant project evaluations and program review.
Her research interests include the development of assessment strategies that promote institutional improvement, access and equity for women and others traditionally underrepresented in STEM, and the scholarship of teaching and learning. In addition to co-authoring numerous publications with the Cooperative Institutional Research Program, she also writes about pedagogical and curricular change and is a nationally known speaker on the use of assessment for improvement.
Palucki Blake is a Teagle Assessment Scholar at Wabash College's Center of Inquiry into the Liberal Arts. Teagle Scholars help staff, faculty and students collaborate to find ways to change that are congruent with the campus culture, resources and climate.