HMC Honors Outstanding Staff Members
May 18, 2020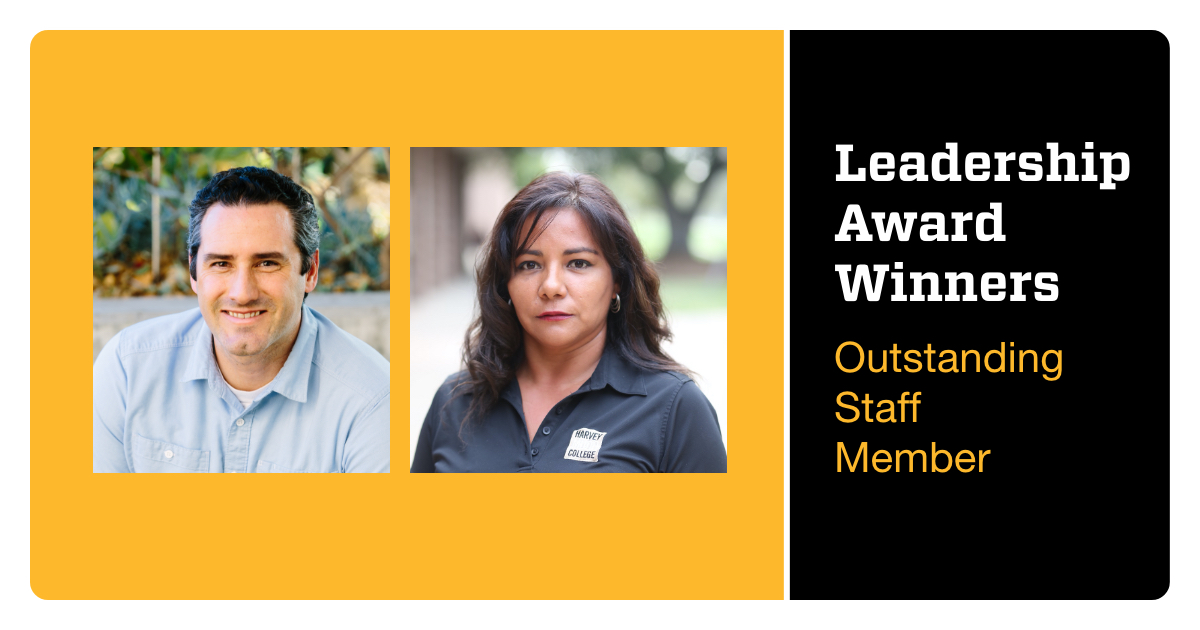 During Harvey Mudd College's eighth annual Leadership Awards, BJ Haddad and Gigi Limon each received an Outstanding Staff Member award.
Community members gathered via Zoom Meeting for this year's awards ceremony celebrating students, faculty and staff for their contributions on campus and beyond.
The Outstanding Staff Member award recognizes staff members for their positive contributions to the campus, their leadership and willingness to make a difference in the lives of students. A selection committee of students, staff and faculty solicited and reviewed nominations for the award from the campus community.
BJ Haddad, laboratory and stockroom manager, Department of Physics
"BJ's passion for learning is infectious," wrote one nominator. "His love of physics and of helping others learn fundamental and advanced aspects of science is so much fun, and he is always thinking of ways to make lab sessions more engaging, experiments more fun and lessons more accessible."
Gigi Límon, building attendant, Department of Facilities and Maintenance
"Gigi always goes above and beyond to help all members of the HMC community," a nominator wrote. "Gigi is always more than willing to help at any given time and always with a positive, kind and cheerful attitude. She is always kind and respectful to all. Gigi is a great example of how all of us should strive to be among our peers."