Liz Orwin '95 Named ACE Fellow
March 28, 2019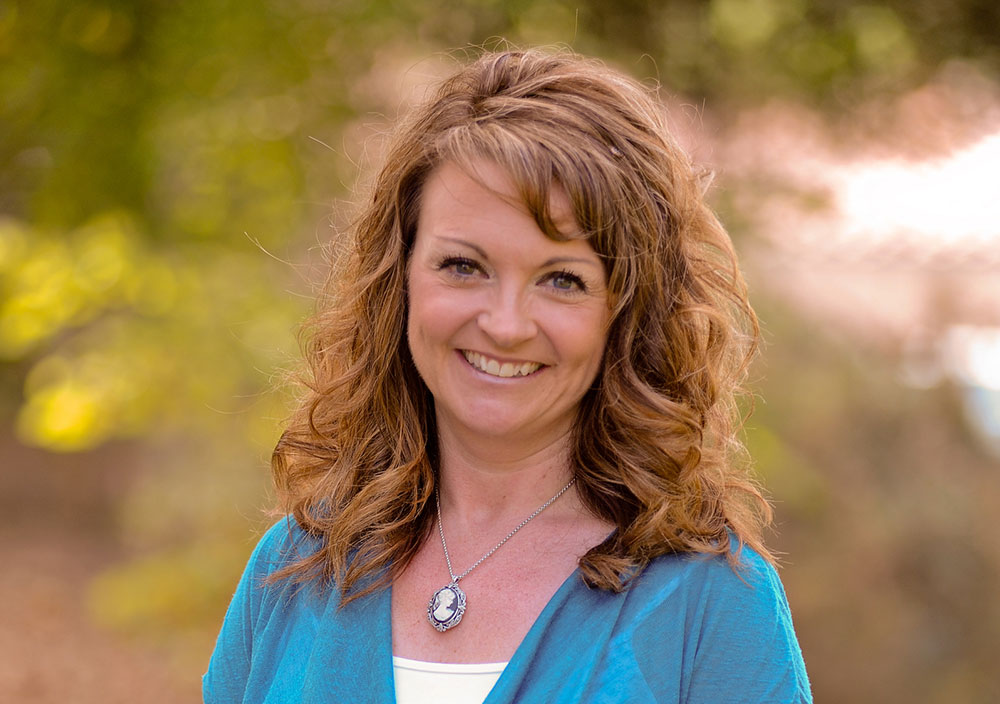 The American Council on Education (ACE) announced that Elizabeth Orwin '95, James Howard Kindelberger Professor of Engineering and department chair at Harvey Mudd College, has been named an ACE Fellow for academic year 2019–2020. Following nomination by the senior administration of their institutions and a rigorous application process, 39 Fellows were selected this year.
Established in 1965, the ACE Fellows Program is designed to strengthen institutions and leadership in American higher education by identifying and preparing faculty and staff for senior positions in college and university administration through its distinctive and intensive nominator-driven, cohort-based mentorship model. More than 2,000 higher education leaders have participated in the ACE Fellows Program over the past five decades, with more than 80 percent of Fellows having gone on to serve as senior leaders of colleges and universities. HMC Associate Professor of Mathematics Talithia Williams was an ACE Fellow for academic year 2015–2016.
"The ACE Fellows Program epitomizes ACE's goal of enriching the capacity of leaders to innovate and adapt, and it fuels the expansion of a talented and diverse higher education leadership pipeline," said Ted Mitchell, president of ACE, a membership organization that mobilizes the higher education community to shape effective public policy and foster innovative, high-quality practice.
The program combines retreats, interactive learning opportunities, visits to campuses and other higher education-related organizations, and placement at another higher education institution to condense years of on-the-job experience and skills development into a single year. Fellows also conduct projects of pressing concern for their home institution and seek to implement their findings upon completion of the fellowship placement.
Orwin is director of the Engman Fellowship Program in Bioengineering, which trains students in biomedical engineering research and device design. Her lab's main research focus is in the area of tissue engineering, specifically applied to the study and development of an artificial corneal construct. A recent a grant from the National Institutes of Health (NIH) funded an ongoing research project aimed at helping those with corneal disease see better. Titled "Controlling Cell Phenotype in a Tissue-Engineered Corneal Model," the research seeks to create viable, transparent corneal tissue that can serve as replacement tissue for diseased or damaged human corneas. Orwin's research with students and faculty colleagues will lead to a better understanding of the role of biomimicry in the design and implementation of tissue-engineered systems, and the research will contribute to the understanding of wound healing in fibroblastic cells.
In addition to teaching courses in engineering design and engineering systems, Orwin has developed courses and programming in biomedical engineering. She has served as advisor for the Harvey Mudd chapter of Society of Women Engineers and has drawn on her extensive background, as well as her experience as an engineering alumna, to mentor many women engineers. In 2017, she received the Orange County Engineering Council's Distinguished Educator Award and President's Award.
During the ACE Program, Fellows observe and work with the president and other senior officers at their host institution, attend decision-making meetings and focus on issues of interest. At the conclusion of the fellowship year, Fellows return to their home institution with new knowledge and skills that contribute to capacity-building efforts, along with a network of peers across the country and abroad.