Gamiz Is Woman of the Year
April 19, 2018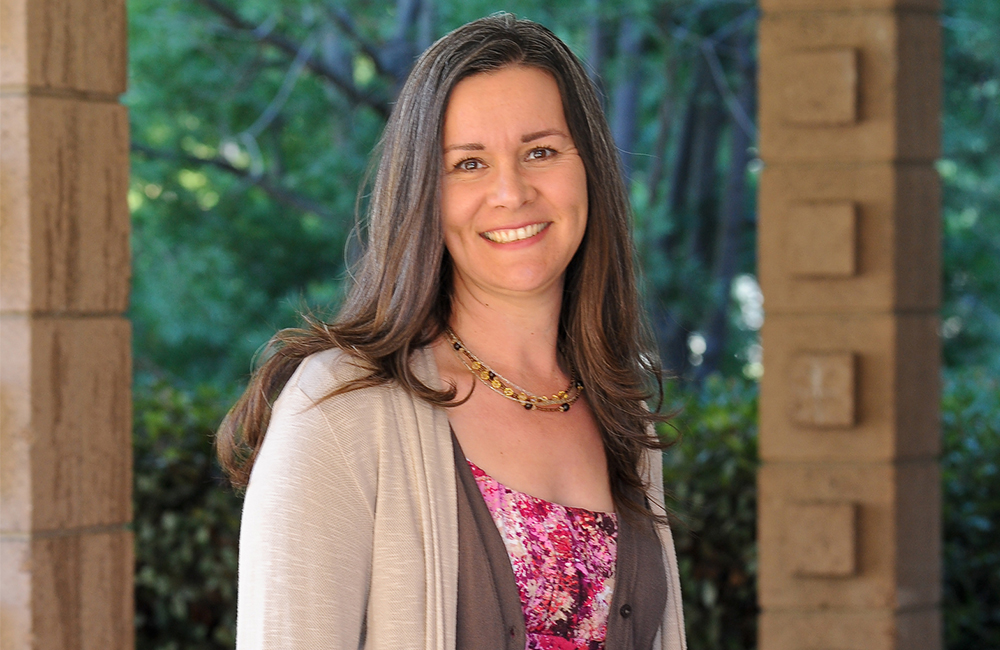 Harvey Mudd College Director of Community Engagement Gabriela Gamiz was one of those honored by U.S. Congressional Representative Judy Chu (CA–27) during the annual Women of the Year Awards to honor local women in the San Gabriel Valley who have contributed to the community through service, organizing or leadership.
"It was an incredible ceremony," says Gamiz, who was one of 11 women recognized at the event April 14. "I loved meeting and hearing life stories from wonderful women in our local communities who are change agents and contributors to making our communities a better place."
Gamiz and the other recipients—including volunteers, community activists, school board members and civil-rights activists—were nominated by constituents of their respective cities for their contributions to the district. Gamiz (representing Claremont) received seven nomination letters, more than any nominee had received in the event's nine-year history.
Since joining the staff at Harvey Mudd in 1995, Gamiz has held a variety of positions, including directing the Upward Bound program and serving as administrator for Homework Hotline. Gamiz says she is guided by a personal mission, "to listen to and work with community members to nurture and grow native leaders who then take ownership and leadership of programs, services and initiatives that bring resources to our community."
A first-generation college student herself, Gamiz finds fulfillment in working to improve the experience of people in similar situations through programs like the Upward Bound Math and Science Center. "As a daughter of immigrant parents, whose first language was not English, I saw each family's life story as my life story," she says. "It meant a lot to me to share my story and encourage other students who faced similar situations to continue their educational journey despite adversities."
Given Gamiz's passion for her work, it's no surprise that more than the usual amount of award nominations were submitted on her behalf.
"Receiving the award was a double special honor because I found out that a group of HMC alumnae wrote letters of nomination, some of which Congresswoman Chu read," she says. "I am humbled, honored and inspired."