Harvey Mudd's Undergraduate Engineering Program Ranked No. 1 in U.S.
September 12, 2017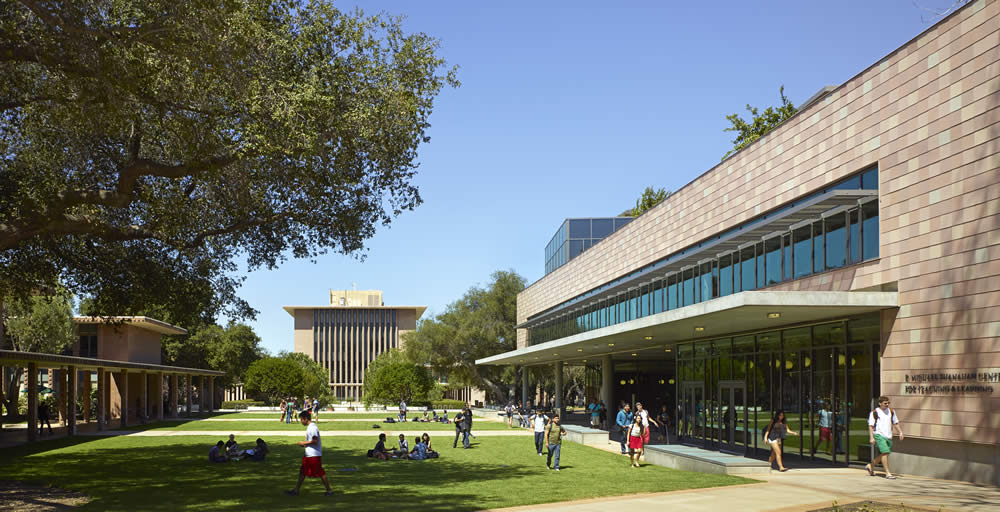 Harvey Mudd College was ranked No. 1 among the nation's undergraduate engineering programs in U.S. News & World Report's Best Colleges 2018, sharing the top spot for engineering with Rose-Hulman Institute of Technology. Harvey Mudd's ranking is among colleges that offer a bachelor's or master's as the top degree in engineering. The College has tied for first place seven times over the past decade.
The College's engineering department was also recognized in the "Best in the Specialties" section for electrical/electronic/communications engineering (fourth place). Harvey Mudd offers a broad yet deep general engineering degree that emphasizes experiential, hands-on learning and team-based projects with real-world applications.
Harvey Mudd came in at No. 5 on the High School Counselors' Top College Picks, sharing the slot with Bowdoin, Smith, Vassar and Wellesley colleges. All five of the undergraduate Claremont Colleges ranked in the top 25 of the High School Counselors' ratings.
In the category of "Campus Ethnic Diversity," Harvey Mudd ranked No. 5 among all liberal arts colleges, tied with Wellesley College. Increasing diversity has been a strategic priority for Harvey Mudd; the 2015–2016 entering class was the most ethnically diverse in the College's history, and each incoming class since has contributed to building a more diverse community. Harvey Mudd was also on the list of top colleges for economic diversity, coming in at No. 20, and on the list of colleges with the largest percentage of international students—11 percent of the College's student body is from other countries.
On this year's list of "Most Innovative Schools," a ranking that highlights colleges making the most innovative improvements in terms of curriculum, faculty, students, campus life, technology or facilities, Harvey Mudd came in at No. 7, in a three-way tie with Amherst and Hendrix colleges.
In the "Academic Programs to Look For" section, Harvey Mudd made the "Senior Capstone" list of 16 unranked schools with excellent senior capstone experiences. All students at Harvey Mudd complete either an independent research project or participate in the Harvey Mudd Clinic Program, a year-long experience that engages juniors and seniors in the solution of real-world, technical problems for industrial clients.
Harvey Mudd also made the "Undergraduate Research/Creative Projects" list, an unranked selection of 42 colleges that offer students the opportunity, resources and faculty mentorship to produce stellar undergraduate research or creative projects.
In the overall ranking for national liberal arts colleges, Harvey Mudd tied with six other colleges for the No. 12 spot, moving up from last year's No. 21 ranking. Harvey Mudd shared the No. 12 position with Colby College, Colgate University, Smith College, United States Military Academy and Vassar College.
U.S. News & World Report's rankings are based on a selection of indicators of quality including: graduation and retention rates (22.5 percent); assessment of excellence by peers and counselors (22.5 percent); faculty resources (20 percent); student selectivity (12.5 percent); financial resources (10 percent); graduation rate performance (7.5 percent); and alumni giving (5 percent).