Washington Monthly Ranks Harvey Mudd No. 2 Liberal Arts College
August 28, 2017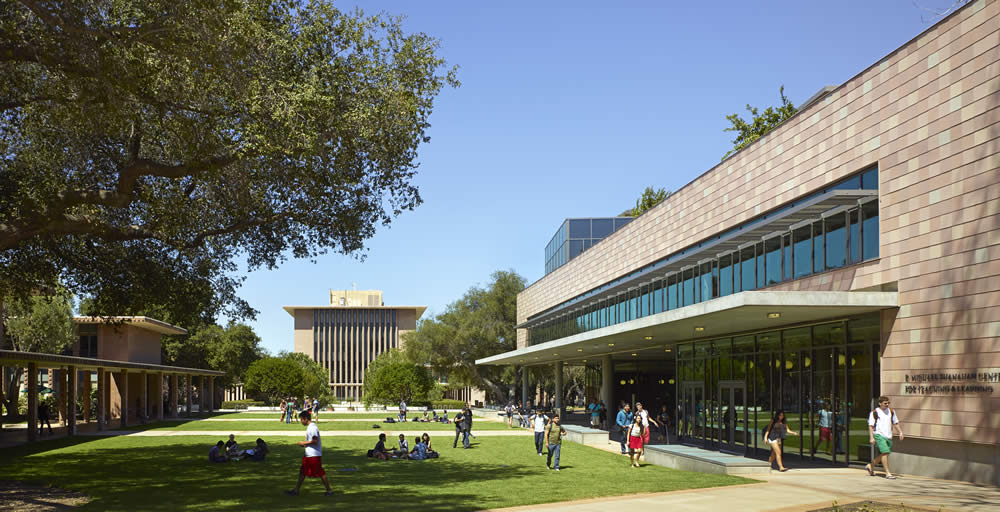 Harvey Mudd College ranked No. 2 among liberal arts colleges in Washington Monthly's 2017 College Guide and Rankings, a survey of U.S. universities and colleges based on public service.
"Instead of rewarding colleges for the number of applications they reject, we give them credit for enrolling unusually large numbers of low-income and first-generation students," wrote Kevin Carey, director of the Education Policy Program at the New America Foundation and guest editor of the college guide.
"Instead of assuming that the most expensive schools are also the best, we recognize universities that produce research, train the next generation of scientists and PhDs and instill their graduates with an ethos of public service," Carey wrote.
The ranking's methodology focused on social mobility, research contributions and service, and included factors such as recruitment and graduation rates of low-income students, percentage of alumni who go on to get PhDs and number of students participating in community service.
Harvey Mudd rates highly in these and many other survey factors with its emphasis on community engagement, integration of community service into the curriculum, support of student service organizations, collaborative programs in local schools and mission to educate socially responsible leaders in science, technology, engineering and mathematics. In the most recent NSF report on baccalaureate origins of science and engineering PhDs, Harvey Mudd ranked first in the nation among liberal arts colleges for percentage of alumni who go on to earn a PhD in science and engineering and second among all U.S. universities and colleges.