Harvey Mudd Athletes Earn All-Region Honors
May 24, 2017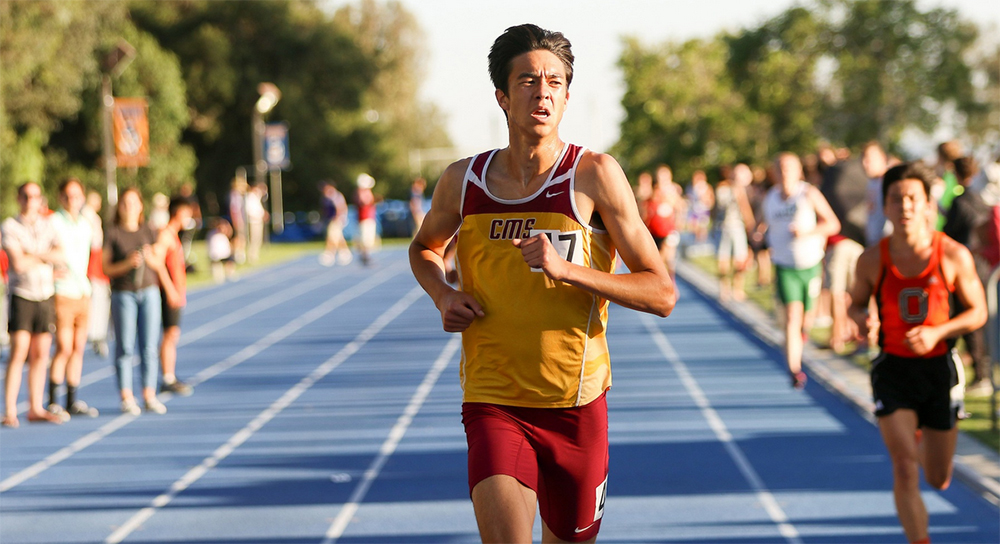 The U.S. Track & Field and Cross Country Coaches Association (USTFCCCA) has announced the All-Region honorees for the 2017 NCAA Division III Outdoor Track & Field season. The Coaches Association named 22 athletes from the Claremont-Mudd-Scripps track and field program to 39 total All-Region honors. Seven of these athletes are from Harvey Mudd College.
The top-five individuals in each event from each region—as well the region's top-three relay teams—earned All-Region distinction. The Stags took home 15 All-Region honors from nine different athletes (four Mudders) while the Athenas led all women's programs with 24 honors from 13 different athletes (three Mudders). Seniors Liz Lee and Joshua Sealand each came away with three.
CMS will be sending 10 qualifiers (two of them Mudders: Sealand and Jesse Joseph '17) to the NCAA Division III Outdoor Track & Field Championships this weekend, May 25-27, in Geneva, Ohio.
Sealand will be competing in multiple events, running in the 800 meter and 1500. The senior currently boasts the fifth-best time in the nation for the 800 this season, having clocked in at 1:49.90 at the 2017 SCIAC Championship. He also has the 11th-best time in the 1500 at 3:49.94. Joseph will be running in the 10,000 after being on the bubble prior to the selection day. His best time came at the Mt. SAC Relays, coming in at 30:41.45.
A total of 935 men and 945 women garnered all-region status for their efforts this spring. See below for the list of Harvey Mudd student-athletes to receive USTFCCCA West Region recognition.
Read CMS news release.