Harvey Mudd Alumni Association Announces 2017 Awards
March 1, 2017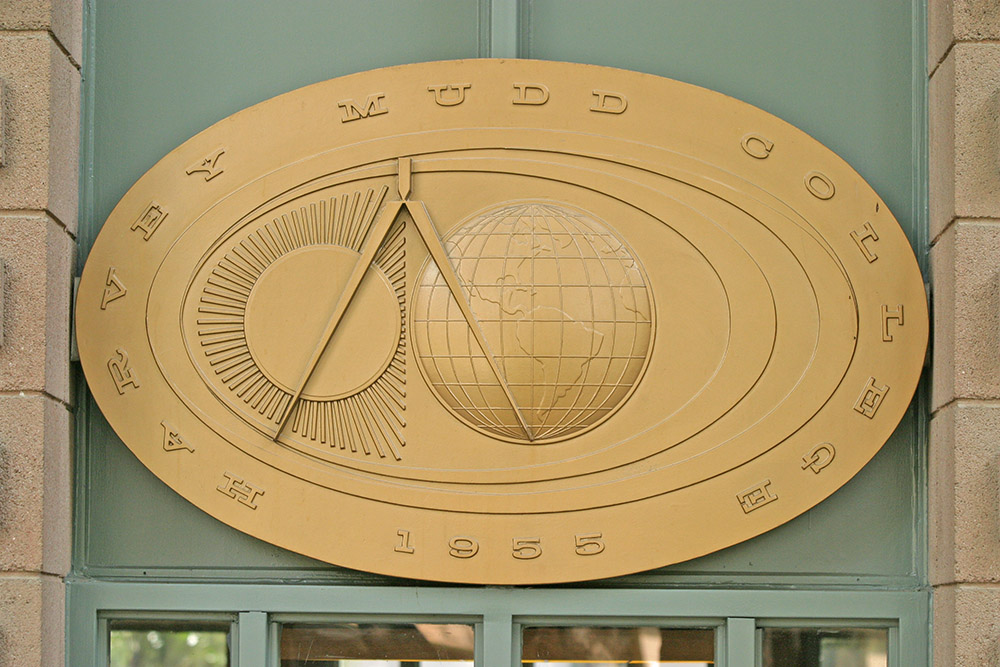 The Harvey Mudd College Alumni Association Board of Governors (AABOG) has announced its annual awards, which recognize impact on Harvey Mudd College as well as service to society. The awards will be presented Saturday, April 29, during the College's annual Alumni Weekend festivities.
Outstanding Alumni
The Board of Governors selected seven alumni to receive the 2017 Outstanding Alumni Award. Given from alumni to alumni, the award recognizes individuals who have made a sustained and effective commitment to improving society and whose lives best exemplify the mission of Harvey Mudd College.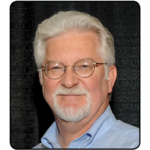 James Bean '77 has been in higher education since 1980 and has held academic leadership positions since 1993 at the University of Michigan, the University of Oregon, and now at Northeastern University, where he is provost and senior vice president for academic affairs. In addition to his degree (mathematics) from HMC, he has an M.S. and PhD from Stanford University in operations research. His academic career has spanned multiple disciplines, including business and engineering. Bean is a widely published scholar interested in genetic algorithms, integer programming and infinite horizon optimization who has received grants from federal institutions and industry. Since 2011, he has been a member of the HMC Board of Trustees, and he currently serves on the Executive Committee and as chair of the Budget and Financial Planning Committee. He has been active in the Institute for Operations Research and the Management Sciences as a past president, secretary and charter Fellow and was the 2010 winner of the George E. Kimball Medal.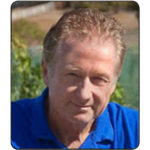 Fred Brander '73 is owner and general manager of the Brander Vineyard in Los Olivos, California. Born in Buenos Aires, Argentina, Brander emigrated at age 12 with his family to the U.S., settling in Santa Barbara, California. After graduating from Harvey Mudd (chemistry), he earned an M.S. from University of California Davis, where he studied enology. While attending college, he started his own small wine import company, bringing in wines from France and Argentina. Established by Brander and his family in 1975, the Brander Vineyard sits on 43 acres in the Santa Ynez Valley and produces mostly Sauvignon Blanc and a small selection of red wines. The first vintage of Brander Sauvignon Blanc arrived in 1977 and won a gold medal at the L.A. County Fair in 1978, becoming the first Santa Barbara wine to do so.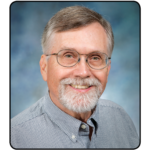 Tom Brentnall '72, an engineering alumnus, has had a long and illustrious career in film and imaging. He spent 25 years at Walt Disney Imagineering, working his way from the electronics department to senior principal imaging engineer. Brentnall, now retired, worked on many special effects rides and shows, some of which received the Outstanding Achievement Award from the Themed Entertainment Association, including Star Tours Attraction Refresh, Disneyland and Walt Disney World (2012), and Finding Nemo Submarine Voyage Attraction Rehab, Disneyland (2008). For Tokyo Disney Sea, he was responsible for all the film and video projection in the park. Brentnall has been named in 10 patents or patent applications, including a 3-D projection system that does not require viewers to wear special headgear. His latest patent (2014) involves an image projection system that prevents digital cameras and cell phones from capturing certain images. He is a past member of the Academy of Motion Pictures Arts and Sciences committee that selects winners of technical Oscars.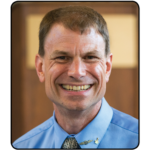 A Bates Aeronautics Program participant and physics alumnus, Stan Love '87 is one of two astronauts from Harvey Mudd. He is best known for being a mission specialist on Space Shuttle flight STS-122 (2008) during which he operated the robotic arms on both the Shuttle and International Space Station and logged over 306 hours in space, including over 15 hours in two spacewalks. Love's other NASA assignments have included work on future piloted space vehicles and serving as a spacecraft communicator (CAPCOM) in Mission Control for ISS and Shuttle crews. He also provided technical assistance for the Columbia accident investigation and the Shuttle Return-to-Flight effort. Love and fellow astronaut Ed Lu co-invented the gravity tractor, a novel method to controllably modify the orbits of hazardous asteroids. Love is a two-time veteran of Antarctic Search for Meteorites teams, which live in primitive camps on the polar plateau collecting meteorites—an analog for future space exploration missions. Love has driven a prototype lunar rover in a weeklong simulated lunar surface traverse in Arizona and piloted submersibles for mission simulations. Before joining NASA, he earned a PhD in astronomy at the University of Washington, won a prize postdoctoral appointment at Caltech and worked at the Jet Propulsion Laboratory as a spacecraft engineer.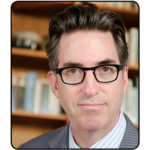 Craig Niederberger '82, M.D., is the Clarence C. Saelhof Professor and Head of the Department of Urology at the University of Illinois at Chicago; he also holds a joint appointment as professor in the Department of Bioengineering in the College of Engineering at UIC. As a professor of urology and bioengineering, he oversees undergraduate and graduate engineering and medical students, and urology residents and fellows. In UIC's Innovation Center, an intercollege research and design lab, his students work on the surgical user interface, helping surgeons more accurately see, feel and operate. He is a co-founder of the surgical device company NexHand. Niederberger is also an active contributor to several prominent journals as well as an active participant in urologic societies. He is co-editor in chief of Fertility and Sterility, served as the lead survey section editor and is the survey section infertility editor for the Journal of Urology. A chemistry/theater alumnus, he received his medical training at University of Pittsburgh and completed his residency and fellowship training at Michael Reese Hospital in Chicago and Baylor College of Medicine.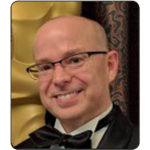 Clifford Stein '92 is one of the first graduates of the computer science program at Harvey Mudd. Stein works for Sony Pictures Imageworks, where he is a developer on the Arnold Renderer, a software program which takes a 3-D scene (like a virtual movie set complete with 3-D models, a virtual camera, virtual lights, etc.) and generates the images viewers see on the screen. His work with the program earned him and his colleagues the Academy of Motion Picture Arts and Sciences' Scientific and Engineering Award for influencing the advancement of the motion picture industry. The work of Stein and his colleagues has been used in movies, such as Alice Through the Looking Glass, Suicide Squad, Cloudy with a Chance of Meatballs, the recent Ghostbusters, Hotel Transylvania and Storks, to name a few.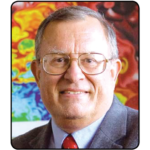 Charlie Westbrook '67, valedictorian of his HMC class, past AABOG member, physics alumnus and 40-year employee of the Lawrence Livermore National Laboratory, is widely regarded as one of the pioneers in combustion modeling. In 2014, Thomson Reuters named him one of The World's Most Influential Scientific Minds. His research interests include computer simulations of chemically reactive flows, with an emphasis on chemical kinetics of combustion. He is a fellow of the Hertz Foundation and the Society of Automotive Engineers, which honored him with the Arch Colwell Award of Merit (2000, 2003) and the Horning Memorial Award (1991) for the best paper of the year on engine-fuel relationships. Other honors include being named a member of the National Academy of Engineering (2017), the Combustion Institute's Bernard Lewis Gold Medal (2008) and honorary doctorates from the Institute National Polytechnique de Lorraine and the Universite de Nancy. He has authored over 250 refereed publications on combustion, chemical kinetics and physics. As a member of the Stags baseball team, he received three letters and was named Most Valuable Player (1967).
Lifetime Recognition Award
The Lifetime Recognition Award honors outstanding dedication to Harvey Mudd College over many years.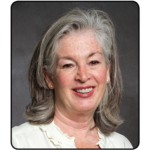 Kathy Morrison will celebrate 30 years of service with Harvey Mudd in May 2017. She began working at the College in 1974 in the academic support secretarial pool. She has since provided administrative support in the Office of Admission and Financial Aid and in the Office of Development. Since 1997, she has been the administrative assistant in the Department of Physics. In 2005, Morrison received the Mary G. Binder Prize for her exceptional service and helpful and friendly attitude toward students, faculty and staff. For many years, she coordinated the Graduate Record Examination on the HMC campus, and she helped coordinate campus-wide recruitment for the annual City of Hope Blood and Bone Marrow Drive for 17 years.
Honorary Alumni
Honorary Alumni are chosen for being a long-standing friend of the College, its students and alumni and for having contributed significantly to the betterment of the students and alumni.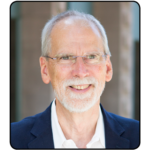 Richard Haskell, Burton G. Bettingen Professor of Physics, specializes in biophysics and biomedical optics with a focus on using lasers to assess the health of living tissue and to engineer artificial tissues. He has designed and built two optical coherence microscopes that image tissue non-invasively and non-destructively and have been used to follow the early development of the frog embryo. He is also using the microscopes to aid in the development of an artificial human cornea replacement. He devoted six years to laser light-scattering studies of skeletal muscle in the Biophysics Department at The Johns Hopkins University. He has worked with the Beckman Laser Institute to use lasers to find cancers in the breast and to measure the amount of oxygen in the blood. Recently, Haskell's research interests have turned to a search for the next-generation of capacitors with increased energy storage to facilitate the use of renewable energy sources. He has become active in environmental issues and renewable energy sources, championing waste water recycling at The Claremont Colleges and directing the Center for Environmental Studies at Harvey Mudd College until its merger with the Hixon Center for Sustainable Environmental Design. The Hixon Center coordinates interdepartmental programs related to environmental studies and promotes the important roles that science, mathematics and engineering play in addressing environmental issues and sustainability.
A Harvey Mudd trustee since 1997, Barbara Patocka P00 is a retired financial executive with broad experience in mergers and acquisitions, project financing, corporate finance, financial analysis and strategic planning. She began her career as a financial journalist at Institutional Investor, winning a 1973 University of Missouri award for her article on the underfunding of public pension funds. She then moved to Mobil Corporation where she spent 20 years in positions of increasing responsibility, culminating in the role of in-house investment banker for the merger of Mobil and Exxon. After five years at ExxonMobil, Patocka retired to pursue an M.A. in sacred scripture. Patocka does pro bono work for a number of church-related organizations and has served on the boards of schools and organizations. At HMC, she has served as vice chair of the board of trustees since 2001 and is past chair of the Educational Planning Committee. She and her husband, Everett Mattlin, have a son, Jeff Mattlin, who graduated in 2000 from Harvey Mudd with distinction (engineering/theater [Pomona]). Patocka earned her B.A. at the College of Mount Saint Vincent, did graduate work in finance at NYU and received her M.A. from the Washington Theological Union.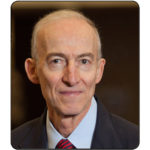 Donald Remer, Oliver C. Field Professor of Engineering Economics, is a recognized expert and sought-after seminar and short-course leader for executives, managers, engineers and scientists in cost and schedule estimation, capital investment evaluation, economic and technical feasibility analyses, business case analysis, engineering project management, and managerial decision-making styles. He is a founding partner and president of the Claremont Consulting Group, which provides training, consulting and coaching in these areas. His clients range from small entrepreneurs to Fortune 500 companies, government agencies and national laboratories. Remer previously served as task force manager and planning and forecast coordinator for Exxon and director of the former Energy Institute at Harvey Mudd. He is a former director of the American Society of Engineering Management and was selected to be a charter member of the Engineering Management Honor Society.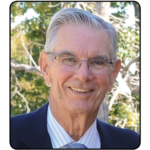 Michael Shanahan has been profoundly influential in the life of Harvey Mudd College for nearly 25 years as a College trustee, serving as chair of the Investment Committee and providing vital contributions to the board of trustees as chair of the board and as chairman emeritus. He chaired the search committee to hire the fourth president of Harvey Mudd College and has served as a sounding board for three of the College's presidents. His generosity helped make possible the construction of two landmark campus facilities—the Hoch-Shanahan Dining Commons and the R. Michael Shanahan Center for Teaching and Learning—as well as created several significant endowments to support faculty and students, including the R. Michael Shanahan Dean of the Faculty Chair, the Shanahan Professorship, the Shanahan Student-Directed Project Fund, the Shanahan Strategic Projects Fund and the Shanahan Family Scholarship. A portion of his gift in 2012 created a matching gift program that encouraged significant, increased contributions to The Campaign for Harvey Mudd College and aided in the creation of many new endowments, including seven faculty chairs, 16 student scholarships, seven summer research funds and two fellowships. He was awarded Harvey Mudd's honorary doctor of engineering, science and humane letters degree (2012) for his distinguished contribution to the advancement of science and engineering education, a Lifetime Recognition Award (2009) and Order of the Wart (2004) from the HMC Alumni Association. He also received the Sprague Award for Outstanding Volunteer Service in 2006.