Harvey Mudd Community Remembers Physics Student Willie Zuniga '17
February 4, 2017
President Maria Klawe shared this message today with the HMC community:
Dear Alumni, Parents and Friends,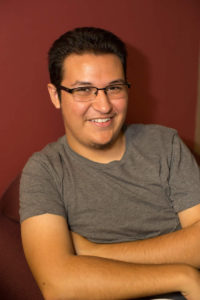 It is with deepest regret that Harvey Mudd College reports the sad news of the death of one of our students. Willie Zuniga, a senior from San Francisco, died on campus on February 2. The initial cause of death was unknown. The family reports that after the coroner's examination the cause remains unknown, and it may be four to six months before test results are complete.
There are no indications of foul play and there is no reason to believe the safety of our students or our community has been compromised or is at risk. We are coordinating with local law officials to assist fully in their investigation.
The Harvey Mudd community mourns Willie's loss tremendously. He was an incredibly talented physics major, mentor, leader and friend to many. Willie was passionate about understanding the universe and was pursuing a career in astrophysics. Along with a humanities concentration in philosophy, he held a Mellon Mays Undergraduate Fellowship in physics.
The Dean of Students staff along with chaplains, counselors from Monsour Counseling and Psychological Services and other faculty and staff members are available to help and support our students during this time of grief on campus. In addition, the College has contacted outside grief counselors to come and assist our students as well as our faculty and staff during this difficult time.
Our thoughts are with Willie's family during this time of loss; we extend our deepest sympathies to his loved ones and to his many friends and colleagues. The College has set up a memorial website honoring Willie so that members of our community can share remembrances.
In deep sadness,
Maria