Harvey Mudd Joins Call to Climate Action
January 13, 2017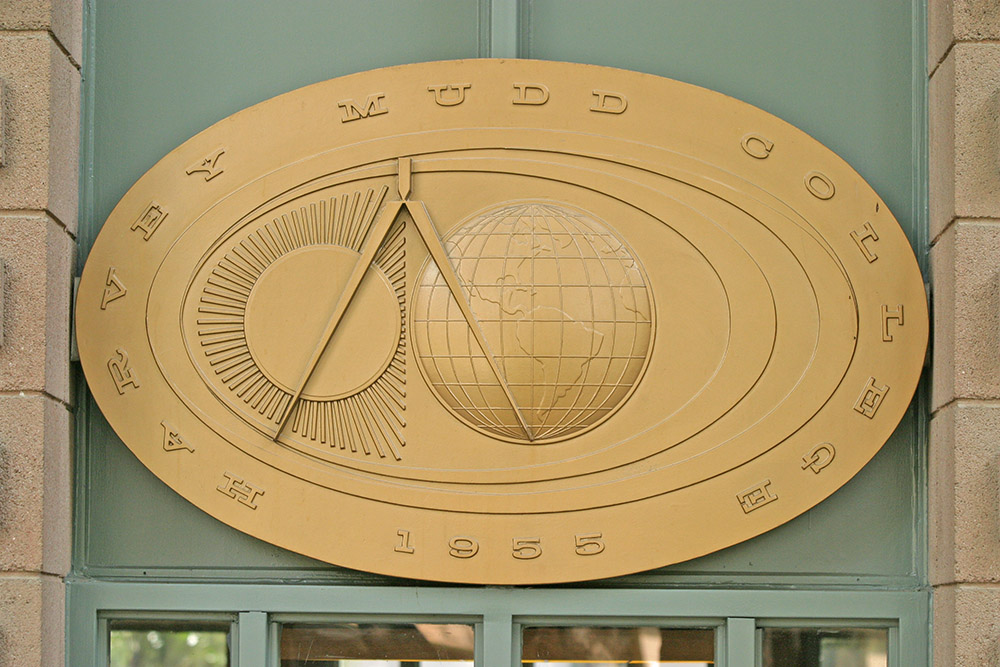 Higher education institutions across the country and around the world recognize their academic and ethical responsibilities to take aggressive climate action by supporting and increasing interdisciplinary climate and environmental education, researching the earth's climate system and by reducing carbon emissions.
In a collaborative letter delivered today to the incoming administration, leaders in higher education, including Maria Klawe, representing Harvey Mudd College, and non-profit Second Nature, have come together to ask President-elect Donald Trump and members of Congress to actively participate and forward the actions laid out in the Paris Climate Agreement, support related research at institutions of higher education and invest in a low-carbon economy.
The Harvey Mudd College Hixon Center for Sustainable Environmental Design, committed to growing environmental education and sustainability initiatives across campus, offered this statement:
"By signing this letter, President Klawe reminds us of Harvey Mudd's responsibility to address the challenges and consequences of climate change, both inside and outside of the classroom. The Hixon Center embraces this responsibility and is committed to lead and facilitate academic and campus initiatives that encourage students, faculty and staff to do their part and reduce their carbon footprint, as well as to providing scholarly research and commentary on the actions of the incoming administration in regards to climate change and other environmental issues."
For information about environmental sustainability on the Harvey Mudd campus, contact the Hixon Center at hixoncenter@hmc.edu.
Letter from Higher Education Leaders on Climate Action
"A Clean Energy Future is Needed for the success of our students"
This letter was collaboratively developed by a diverse group of Higher Education Institutions and Second Nature and released on Dec. 19, 2016.

Dear President-elect Trump and Members of the United States Congress,
We, the undersigned leaders of higher education institutions throughout the United States, recognize our academic and ethical responsibilities to current and future generations to take aggressive climate action; to reduce our sector's carbon pollution, to support interdisciplinary climate education, and to continue research that expands our understanding of rapidly changing earth systems. We are committed to developing and deploying innovative climate solutions that provide a prosperous future for all Americans.
We join our colleagues in the business and investment communities in supporting the science-based targets outlined in the Paris Climate Agreement. In fact, many of our institutions have voluntarily set even more aggressive carbon reduction goals to lead our sector forward and to demonstrate what is possible for others.
Therefore, we ask that you support the following:
1. Participation in the Paris Agreement, with the resulting national carbon reduction and clean energy targets, to protect the health of our current communities and our future generations.
2. Research in our academic institutions and in federal agencies to ensure that our national climate, energy, and security policies are based on leading scientific and technical knowledge.
3. Investments in the low carbon economy as part of a resilient infrastructure to ensure the country can adapt to changing climate hazards. These investments will also help grow American jobs and businesses.
Follow this link for the complete Letter from Higher Education Leaders on Climate Action and its list of signatories.