Harvey Mudd Entrepreneurs Win for App Ideas
August 15, 2016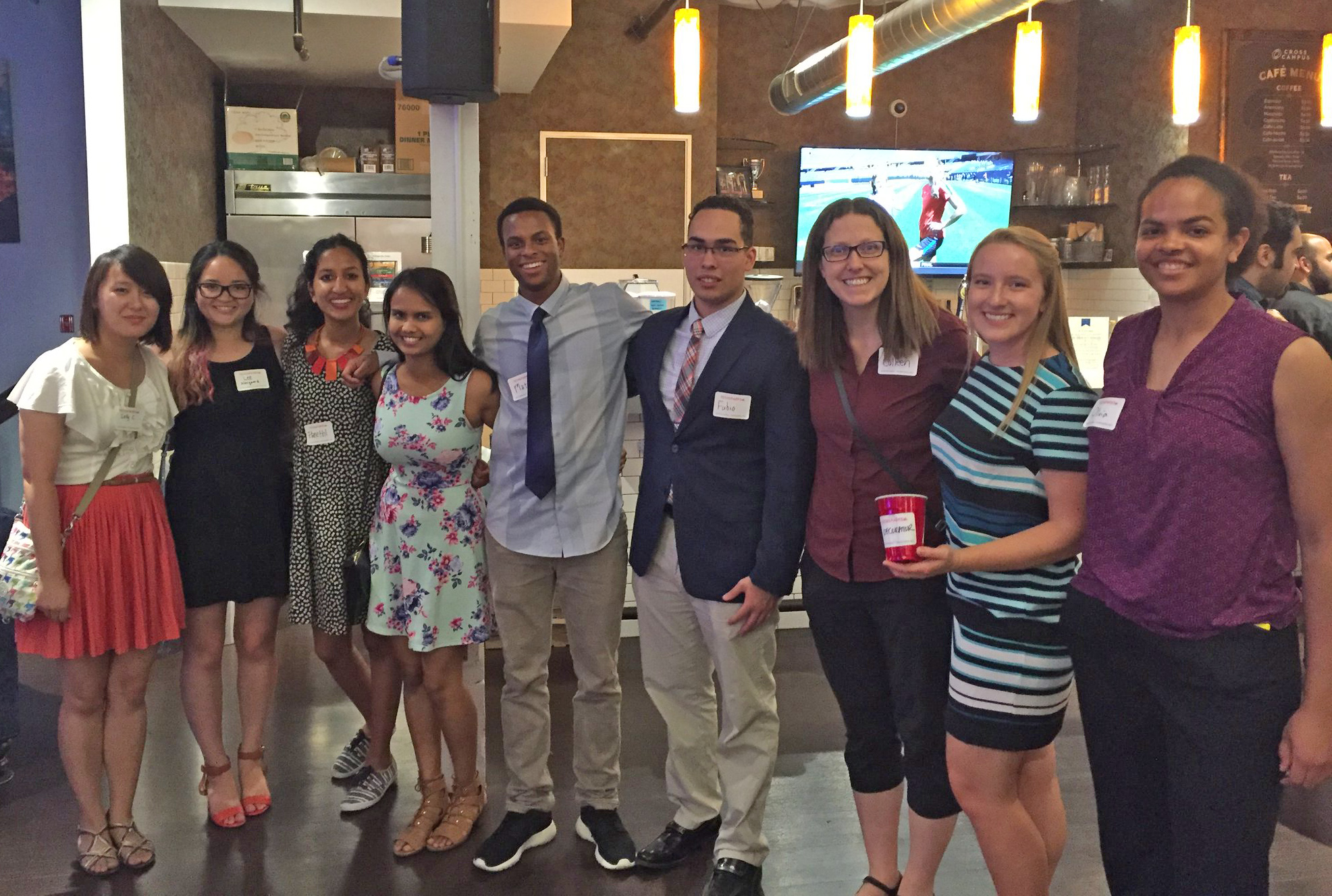 It was a Harvey Mudd College sweep at a recent TechSparks networking event for entrepreneurs. A computer science alumna and a team from Harvey Mudd College's Computer Science Summer Entrepreneurship Research Project earned first place for their "fast pitches" during the Pasadena, California, group's July forum.
Vanessa Ronan '15 won for a pitch of her iOS Decorator app that provides free, personalized interior design advice and lets users share ideas. While at HMC, Ronan worked with Bike SGV to develop an app to increase biking among underprivileged middle school-aged children. Current Harvey Mudd computer science students won for Bazaar, an app that facilitates college commerce. Olivia Watkins '19 delivered the team's winning 30-second pitch.
"The purpose of Bazaar is to make the experience of localized buying and selling for college students more convenient and enjoyable," says team member Preethi Seshadri '18. "The bigger services, such as Amazon and Craiglist, do not necessarily cater to the needs and constraints of college students."
The Bazaar team, which is mentored by computer science professors Zach Dodds and Colleen Lewis, also includes Daksha Agarwal '19 and Matt Guillory '19. They were inspired by the amount of buying and selling of goods and services that occurs via Facebook at the 5-Cs and other college campuses.
"We felt we could create a better, more comprehensive service," Seshadri says.
The team pitched its idea again on Aug. 12 in Menlo Park during an event presented by the Harvey Mudd College Entrepreneurial Network, which sponsored this summer's Computer Science Summer Entrepreneurship Research Project. Seven students, working in two teams, were challenged to launch a start-up in 10 weeks, during which time they developed a business idea, start-up pitch and working prototype.
The Bazaar team hopes to have a prototype to launch this fall at the undergraduate Claremont Colleges.