Calvin Leung '17 Receives Astronaut Scholarship
May 23, 2016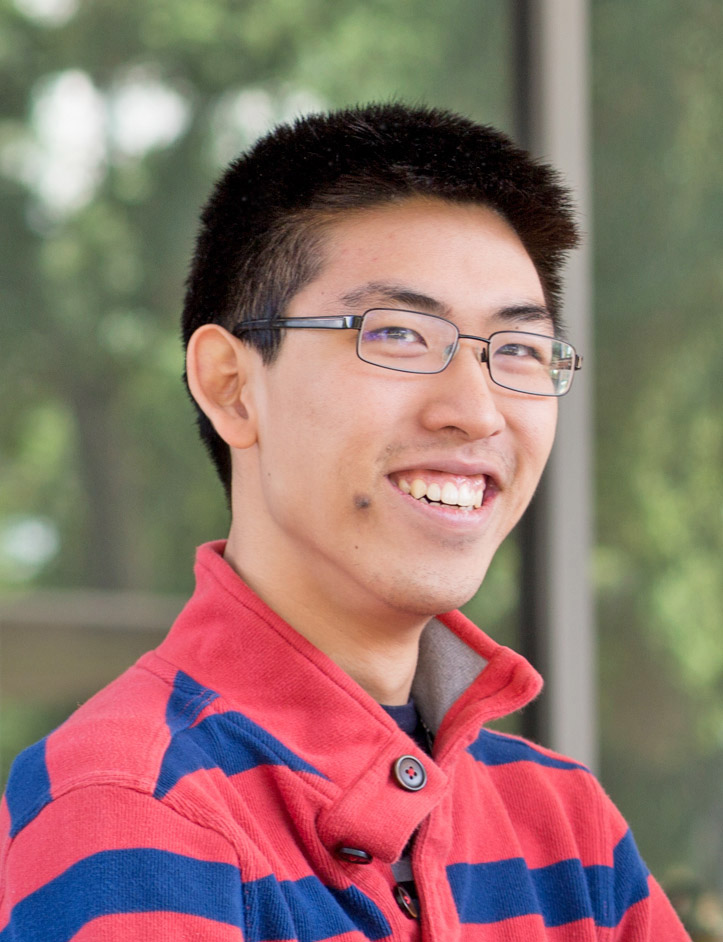 Mathematics and physics double major Calvin Leung '17 is the 23rd Harvey Mudd College student to be named an Astronaut Scholar by the Astronaut Scholarship Foundation, which provides scholarships for college students pursuing science and technology careers.
Leung is one of 40 recipients of the prestigious $10,000 award for the 2016–2017 academic year. To be eligible for the Astronaut Scholarship, students must demonstrate innovation, creativity, exceptional performance or unusual drive in their research fields, be in high academic standing and be actively involved in research. Candidates must be at least sophomore-level students in engineering, mathematics or applied or natural sciences and must be nominated by a faculty member.
In 2014, Leung worked with Dr. Soumya Mohanty of the Laser Interferometer Gravitational-wave Observatory (LIGO) Scientific Collaboration—a team of international physics institutes and research groups dedicated to the search for gravitational waves—at the University of Texas, Brownsville, to develop an algorithm for the detection of gravitational wave signals. Since the most interesting gravitational wave events don't have robust theoretical models to back them up, Leung says, there is interest in developing algorithms to detect arbitrary gravitational wave signals in noisy data. Using evolutionary optimization and techniques from machine learning, Leung developed a data pipeline that synthesized data from multiple gravitational wave detectors, including LIGO, in order to pinpoint the source of the signal and extract the waveform accurately even without prior knowledge of what the signal looked like.
More recently, Leung has been involved in two research projects: one devised by him and another with Assistant Professor of Physics Jason Gallicchio. Over the last four semesters, Leung developed a fast and effective way to quantify the resolution of a camera—research he's excited to incorporate into Physics 134 (Optics Lab) curriculum and to submit to the American Journal of Physics. With Gallicchio, Leung has been building an experiment combining cosmological observation with quantum optics, examining light from distant quasars billions of light years away to determine whether quantum mechanics offers a correct description of the universe.
Like most Mudders, Leung is about more than his research, wearing many hats on campus.
"When I'm not in the lab, I get paid to geek out as an Academic Excellence physics tutor," Leung says. In addition, he has been involved with the Honor Board since arriving as a first year, and he was the Judiciary Board chair in 2015–2016.
He says he also enjoys "rocking out on the cello, singing in the shower and unicycling silently past unsuspecting tour groups."
After graduation, he plans to obtain his PhD in physics and join the effort to bring gravitational wave astronomy to fruition.
"Gravitational wave astronomy will be an entirely new way to do astronomy and learn about the universe," says Leung. "Having worked on LIGO and at SpaceX, I've learned that I'm drawn to big, bold projects, and building the first generation of space-based gravitational wave detectors will be awesome—and will incorporate the work I've done in the past."
For now, he's thankful to those who've helped him along the way—particularly his family.
"I've enjoyed many forms of privilege throughout my life, notably that of being surrounded by a supportive family," says Leugn. "I'd like to thank my parents and my sister Lauren for their unending support, and to abolish the notion that this honor belongs to any particular individual."
The Astronaut Scholarship Foundation is a nonprofit organization established in 1984 by the six surviving members of America's original Mercury astronauts. The Astronaut Scholarship is the largest, merit-based monetary award given in the nation to science and engineering undergraduate students. Harvey Mudd College is one of 27 institutions—and the only non-doctorate granting school—selected by the foundation to participate in the program.