Osgood Receives Mudd Prize
May 17, 2016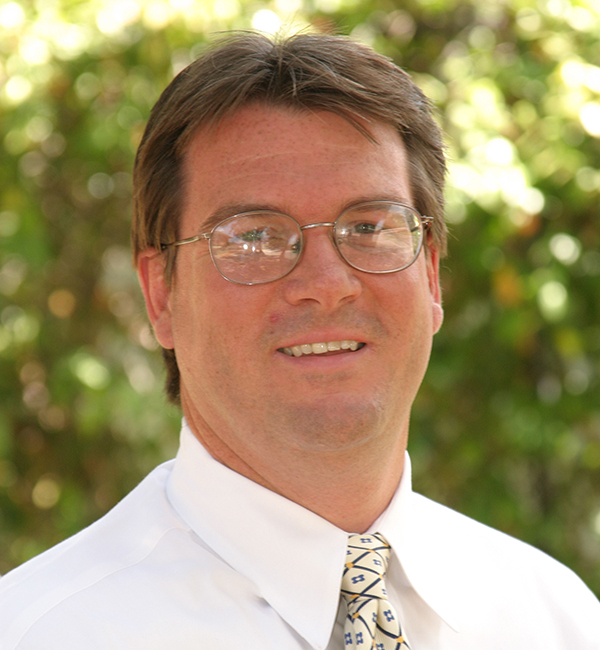 Peter Osgood, director of admission, is the recipient of the 2016 Henry T. Mudd Prize, an award that recognizes extraordinary service to Harvey Mudd College.
Osgood was awarded the prize from President Maria Klawe at the College's 58th Commencement ceremony May 15. Awardees receive $4,000, $2,000 of which is designated for use within the College at the discretion of the recipient.
The Henry T. Mudd Prize is awarded each year at commencement to a member of the Harvey Mudd community whose service to the College and its mission is deemed exemplary. Henry T. Mudd (1913–1990), the son of Harvey S. Mudd, was instrumental in the creation and early development of the College named for his father. Henry Mudd served as a founding trustee and chair of the board for 23 years.
Osgood, who joined the admission staff in 1998, was away attending to family business when the surprise announcement was made. His wife, Nancy Tresor Osgood, shared a text message from him: "I have seen tremendous growth and change during my years at Mudd. It is a far stronger school, more quickly recognized as a leader in higher education and not just STEM, and the students and faculty are more diverse, more connected to our mission and have broader interests than the HMC that I recall when I first arrived," said Osgood. "I have great pride in this school and look forward to more growth and excellence from this increasingly diverse and interesting community. My career at Mudd has been blessed by some wonderful mentors, but I would like to single out Deren Finks, Youlonda Copeland Morgan, Jon Jacobsen, Bob Cave, Sumi Pendakur and especially Thyra Briggs and Maria Klawe. I'm inspired by you and grateful for this amazing honor from this truly amazing college."
Following is the text of the citation awarded to Osgood by President Klawe:
For his exemplary service to Harvey Mudd College spanning almost two decades, during which he has served with enthusiasm, humility, collegiality and integrity; For his selfless dedication to the mission of the College and to STEM education more broadly; For his active role in mentoring the junior staff, being a kind role model, leading by example with his dedication to serving as the ideal ambassador for the College while maintaining balance in his life; For being a tireless champion of diversity at all levels;
For serving as the liaison between the College and the CMS athletic department in addition to being a thoughtful advocate for student athletes in the admission process; For his trusted contributions to the administration, faithfully advising two presidents and three vice presidents of admission and financial aid;
For sharing his gift of poetry when he wrote:
Grad schools will pay you to come to their school.
Employers will hunt you—they'll think you're cool.
It's fun, and hard work—you can't be a dud.
There's no place on Earth quite like Harvey Mudd.
Innovators and leaders in science we raise;
Harvey Mudd College—the name should be praised.
For his desert-dry puns that have us all groaning; For epitomizing unwavering loyalty to Harvey Mudd College, being a true citizen of the community and a staff member to be celebrated.
Peter Osgood, director of admission, is hereby designated as the 2016 recipient of the Henry T. Mudd Prize."