CMS' Kampe Memorial Hustle Award Goes to Mudder
May 5, 2016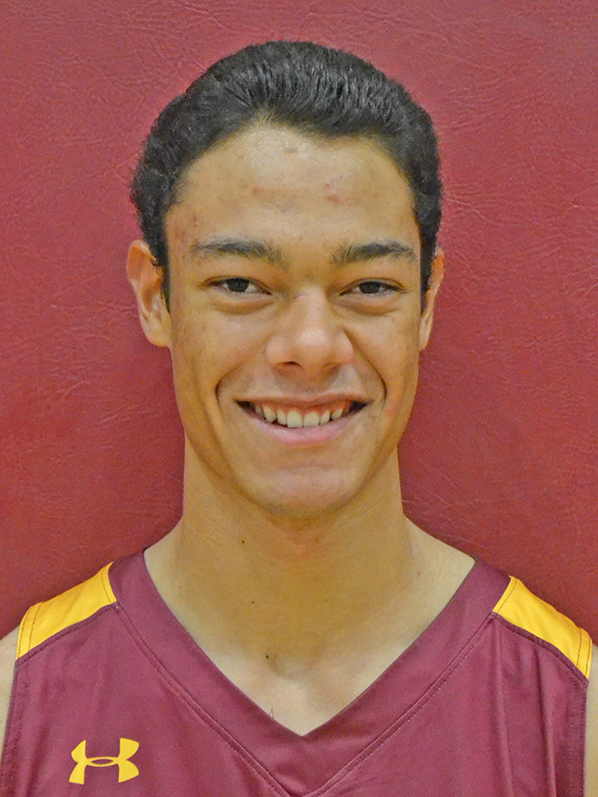 For his hard work, exemplary effort and determination, first-year Harvey Mudd College student Ryan Kusch has been awarded the 2015–2016 Chris Kampe Memorial Hustle Award by Claremont-Mudd-Scripps (CMS) Athletics. The lone Harvey Mudd representative on the CMS men's basketball team, Kusch is the third first year in 21 years to receive the award.
The award is named for 1985 Claremont McKenna College graduate Chris Kampe, who succumbed to cancer in 1993. Kampe was a three-year letter winner and a First Team All-SCIAC selection his senior year. While the Hustle Award was initiated by former CMS Coach Ted Ducey, Coach David Wells re-named it in Kampe's memory.
Kusch's teammates, whom Kusch describes as "very welcoming and fun to be around," selected the 6-4 forward for the award. Kusch played basketball all four years at Los Alamitos High School in Los Alamitos, California, and became a member of the varsity team as a sophomore. He made his mark as a scholar-athlete as well as a starting forward and served as team captain, helping guide Los Alamitos to league victory during his last two years. Kusch was selected to the Sunset League's 2014–2015 All-Academic Team, was a member of the First Team All-Sunset League and the Los Alamitos Basketball Players Booster Club, refereed National Junior Basketball games and served as the Los Alamitos High School valedictorian.
Kusch says playing his favorite sport in college has been rewarding.
"Playing for the Stags is a great experience due to my teammates and the coaching staff, who are very approachable and knowledgeable about basketball, but mainly invested in our lives off the court," Kusch says.
Academically, Kusch is focused on computer science, a subject he was not able to explore during high school. "The Harvey Mudd Core [Curriculum] includes a CS class, and I found out that I really enjoyed it," he says. "Now I intend to major in computer science and explore it as much as possible."
While Kusch acknowledges the time commitment for his studies will be considerable, he says he intends to continue playing basketball with CMS throughout his time at Harvey Mudd.
The Stags ended the 2015–2016 year at 13-12, the program's 19th-straight winning season.