Donaldson-Matasci Named Dewey Professor
March 11, 2016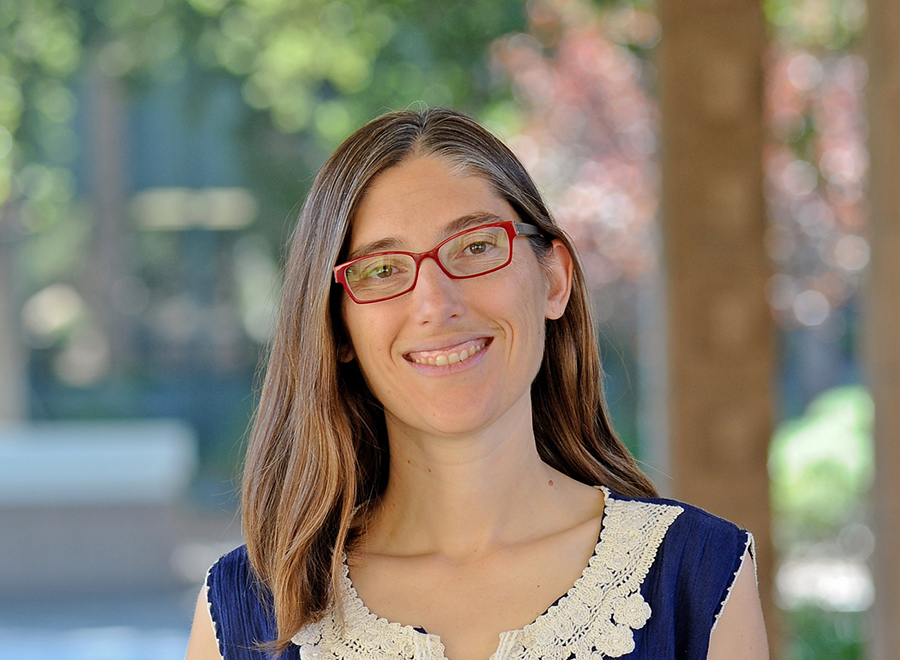 Matina Donaldson-Matasci has been named the new Barbara Stokes Dewey Assistant Professor of Biology, a five-year appointment effective July 1, 2016.
Designed to support the teaching and research of professors at an early career stage, the Barbara Stokes Dewey Assistant Professorship in the Life Sciences was established in 1990 by the Parsons Foundation in honor of Barbara Stokes Dewey, Ralph M. Parsons' executive assistant. It includes an annual discretionary fund to support travel, research and teaching. The current Dewey Professor is chemist Lelia Hawkins.
Through her work in the Harvey Mudd Bee Lab, Donaldson-Matasci studies how colonies of social insects coordinate group behaviors. Using a combination of field experiments with honey bees, laboratory experiments with ants, mathematical models and computer simulations, Donaldson-Matasci and her undergraduate researchers explore how various communication systems are suited to different types of environments and social structures.
Hired in fall 2013, Donaldson-Matasci earned her bachelor's degree in mathematics from Reed College in 1996 and her PhD in biology from the University of Washington in 2008.