New Book Explores Science and Society
December 16, 2015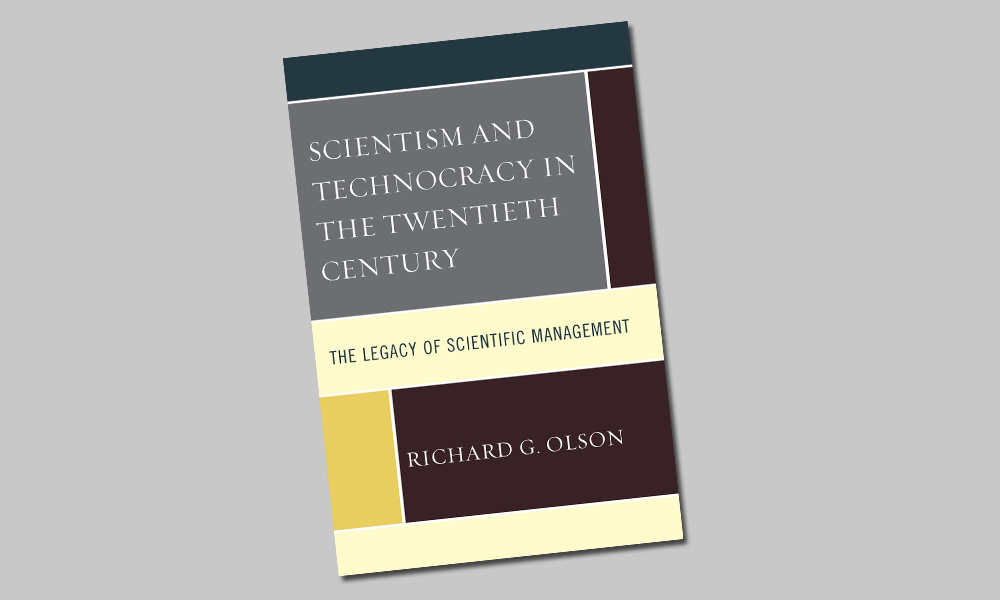 An analysis of the complex relationships between science and society, Scientism and Technocracy in the Twentieth Century: The Legacy of Scientific Management is the latest book from Richard G. Olson '62, Harvey Mudd College professor of history emeritus.
"Scientism" refers to the application of methods, attitudes and concepts drawn from the natural sciences to human activities in areas ranging from politics and economics to education and business. Olson's work explores the benefits and limitations of scientism with specific regard to Scientific Management, a movement concerned with improving economic efficiency initiated at the beginning of the 20th century by mechanical engineer Frederick Winslow Taylor.
"Olson has produced a series of insightful, general studies of the ways science has influenced, been appropriated by and critically challenged social orders," writes Carl Mitcham, professor of liberal arts and international studies at the Colorado School of Mines. "[The book] is a worthy addition to his many previous publications and significantly deepens his search for appropriate ways to think and act to enhance 'the quality of our public and private lives' in a world increasingly dependent on both scientific knowledge and engineering prowess."
Olson's general research focuses on the history of science, with a special emphasis on the interactions between the natural sciences and other cultural domains, including those of religion, political ideology and issues of gender and ethnicity. His other books include Science and Scientism in Nineteenth Century Europe, which explores the natural scientific foundations underlying liberalism, socialism, communism and other movements. Science and Religion, 1450–1900: From Copernicus to Darwin examines the complex interactions between scientific and religious developments in the modern Christian West and is part of a 10-volume series, Greenwood Guides to Science and Religion, which examines the interaction between science and religion across numerous religious traditions.
Olson joined the Harvey Mudd faculty in 1976 as a professor of history of science and was later named the Willard W. Keith Jr. Fellow in Humanities. He chaired the Department of Humanities, Social Sciences, and the Arts from 1982 to 1985, directed The Claremont Colleges Program on Science, Technology and Society from the early to mid 1990s and served as chair of the faculty from 1998 to 2001. Olson has also been a member of various diversity committees over the years and has provided valuable input to the College's diversity efforts.
In 2005, Olson was awarded the Henry T. Mudd Prize for his efforts in faculty recruitment, supportive leadership in academic initiatives, commitment to diversity and community engagement and for his commitment to students.