Harvey Mudd Concert Series Begins Oct. 2
September 18, 2014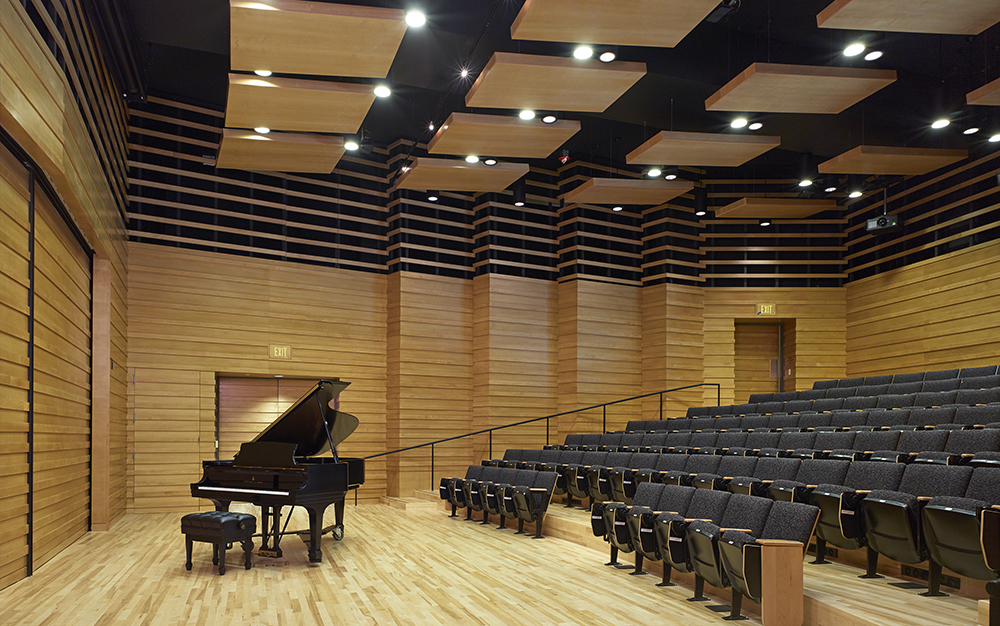 Harvey Mudd invites you to move to the music.
The College's second annual "Music at Harvey Mudd" concert series begins Thursday, Oct. 2, at 8 p.m., in the Wayne '73 and Julie Drinkward Recital Hall. Organized by the Department of Humanities, Social Sciences, and the Arts, the series aims to bring a stylistically diverse variety of free, often-collaborative performances to the campus community and occasionally showcases faculty and student projects.
The series begins with popular folk musician Jayme Stone. Jayme Stone's Alan Lomax Project is a "collaboratory" of celebrated roots musicians featuring banjoist Stone, accordionist Moira Smiley, guitarist Eli West, fiddle player Tatiana Hargreaves and bassist Joe Phillips. The group recycles and re-imagines traditional music collected by folklorist Alan Lomax. Their repertoire includes Bahamian sea shanties, African-American a cappella singing from the Georgia Sea Islands, ancient Appalachian ballads, fiddle tunes and work songs collected from well-known musicians as well as everyday people. They plan to release a full-length album in March 2015.
The Harvey Mudd concert series, which runs Oct. 2 through May 7, 2015, features Harvey Mudd faculty and student performances, including the Harvey Mudd College American Gamelan with Harvey Mudd Professor of Music Bill Alves and Scripps/Pomona College pianist Gayle Blankenburg. Also performing during fall are the Los Angeles Clarinet Choir, an ensemble of 16 members including sopranino, soprano, alto, bass and contrabass clarinets. An event schedule is available online.
All concert events are free and open to the public, with no reservations or tickets required. For more information, call [tel]909.621.8022.[/tel] Street parking is available along Foothill Blvd. See the Drinkward Recital Hall location map.
The Drinkward Recital Hall was named in recognition of Wayne A. Drinkward '73, chair of the board of trustees, and his wife, Julie, who donated $2 million in support of the R. Michael Shanahan Center for Teaching and Learning.