Operations Research Organization Selects Martonosi as President
July 9, 2014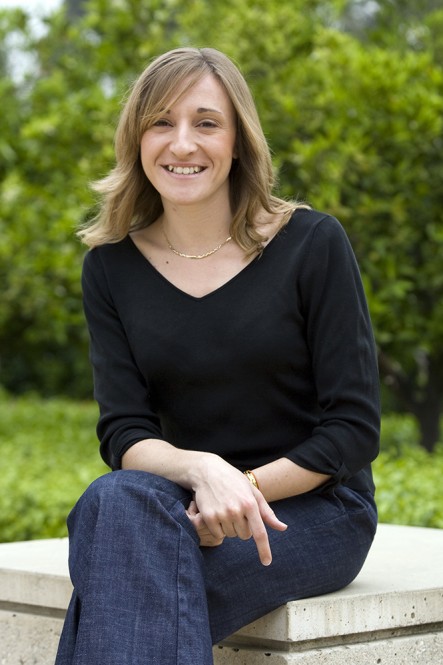 Harvey Mudd College and its faculty seek to broaden access to science, technology, engineering and mathematics both on campus and in the community.
Susan Martonosi, associate professor and Mathematics Clinic director, currently serves as president of the Forum for Women in Operations Research and Management Science (WORMS) of the Institute for Operations Research and the Management Sciences (INFORMS). Martonosi became president on Jan. 1 after serving as president-elect last year.
In addition to advising the board of INFORMS on issues pertaining to women in the field of operations research, WORMS plays a valuable role in providing networking and professional development opportunities for its members. These include a luncheon, panel discussions and a speed networking event during the INFORMS annual meeting, the WORMS Award for the Advancement of Women and travel awards for graduate students.
This past May, under Martonosi's leadership, WORMS established a mentorship network spanning all stages of careers in industry and academia, as well as a childcare travel fund to assist parents of young children to travel to the annual meeting.
"We had been getting requests from WORMS members for several years requesting assistance connecting them with a mentor," says Martonosi. The Forum surveyed members on research interests, career path and nature of mentorship sought, and paired mentors and mentees based on the results.
Martonosi has an extensive background in the operations research field, which deals with the application of advanced analytical methods to help make better decisions. She earned a bachelor of science in operations research and industrial engineering from Cornell University and a PhD in operations research from MIT and has also been a consultant for the Homeland Security Institute.
Her research focuses on the application of operations research models and methodology to problems in homeland security, using game theory, social network analysis and graph theory to solve problems in resource allocation and terrorist network disruption. In addition to working in homeland security, Martonosi is also developing mathematical models for malaria intervention policy.
The Harvey Mudd College Department of Mathematics, with matching funds provided by President Maria Klawe, is a sponsor of WORMS.