Harvey Mudd College Named a Top Producer of Fulbright Scholars
February 25, 2020
Harvey Mudd College is a top producer of U.S. Fulbright scholars (faculty, researchers and administrators) for 2019–2020 among bachelor's institutions, according to the U.S. Department of State's Bureau of Educational and Cultural Affairs.
Three baccalaureate institutions—Harvey Mudd, Washington and Lee University, and Wheaton College (Illinois)—topped the list with three scholars each. The Fulbright Program was created to increase mutual understanding between the people of the United States and the people of other countries. More than 2,200 U.S. students and 900 U.S. college and university faculty and administrators are awarded Fulbright awards annually.
Harvey Mudd's latest Fulbright scholars are David Vosburg, professor of chemistry; Gordon Krauss, Fletcher Jones Professor of Engineering Design; and Colleen Coxe, senior director of corporate relations.
About Harvey Mudd's Fulbright scholars: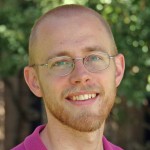 David Vosburg, professor of chemistry, seeks to make medicinally useful molecules in new ways, especially biomimetic ways, using chemistry that imitates how such molecules are believed to be formed naturally in plants. He spent the 2018–2019 academic year in the Department of Chemistry at the University of Guanajuato, Mexico, where he joined the lab of Professor Rocío Gámez-Montaño, an expert in green, multicomponent reactions. They worked to develop environmentally friendly methods of producing new molecules for medicinal, agrochemical, optical and educational applications.
Gordon Krauss is participating in the Fulbright U.S. Scholar Program at the Management Center of Innsbruck (MCI), an innovative institution founded in 1995, during spring 2020. MCI's focus as an entrepreneurial school is well aligned with Krauss's interests. In addition to teaching courses in engineering design and/or new product development, Krauss will continue research on an online peer feedback design review tool he's developed with his HMC research students over the last several years.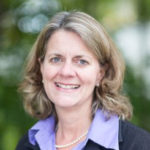 Colleen Coxe, senior director of corporate relations, received a Fulbright U.S. Scholar Program award to travel to Germany as part of the U.S.-Germany International Education Administrators Program (IEA). She participated in a group seminar designed to familiarize U.S. higher education administrators with Germany's higher education system, society and culture. Read about Coxe's Fulbright experience
Since its inception in 1946, the Fulbright Program has given over 390,000 passionate and accomplished students, scholars, teachers, artists and professionals of all backgrounds and fields the opportunity to study, teach and conduct research, exchange ideas and contribute to finding solutions to important international problems. The global network of Fulbrighters fosters mutual understanding between the United States and partner nations, advances knowledge across communities and improves lives around the globe.
Find out more about the Fulbright Program in the Feb. 10 online edition of The Chronicle of Higher Education or at the U.S. State Department's Fulbright website.