Harvey Mudd Alumni Association Announces 2019 Awards
March 12, 2019
The Harvey Mudd College Alumni Association Board of Governors (AABOG) has announced its annual awards, which recognize impact on Harvey Mudd College as well as service to society. The awards will be presented Saturday, May 4, during the College's annual Alumni Weekend festivities.
Outstanding Alumni
The Board of Governors selected six alumni to receive the 2019 Outstanding Alumni Award. Given from alumni to alumni, the award recognizes individuals who have made a sustained and effective commitment to improving society and whose lives best exemplify the mission of Harvey Mudd College.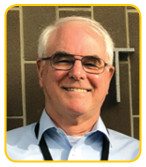 John Armstrong '69 (physics) is an innovative research scientist whose work at the NASA Jet Propulsion Laboratory has garnered five NASA technology awards, including those for his novel design of a deep-space optical telecommunications system using adaptive near-earth relay mirrors (with C. Yeh and K. Wilson) and for a method to correct antenna mechanical noise in precision Doppler tracking observations (with F.B. Estabrook). An expert in gravitational wave detectors, radio science, wave propagation in random media and time series analysis, Armstrong has worked on the Galileo spacecraft, the Mars Observer/Global Surveyor and the Cassini Spacecraft. In 1981, he was named a JPL Henry G. Booker Fellow.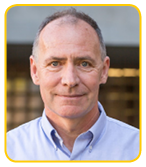 Eric Fullerton '84 (physics) is an expert in the areas of magnetic recording and nanotechnologies, thin film growth and X-ray and neutron scattering. His pioneering work in magnetic nanotechnologies has allowed significant growth in storage densities in hard disk drives and new opportunities in magnetic memories. For his research on data storage he was awarded the American Institute of Physics Prize for Industrial Applications of Physics in 2012 and was elected to the National Academy of Engineering class of 2018. He is fellow of the American Physical Society and the Institute of Electrical and Electronics Engineers and was selected for the Fulbright-Tocqueville Distinguished Chair Award in 2017–20. He has co-authored more than 240 papers in refereed journals and holds 51 U.S. patents related to magnetic nanotechnologies. Fullerton is currently a chaired professor and director of the Center for Memory and Recording Research at the University of California, San Diego, and serves as a professor of computer science and engineering and nanoengineering in the UCSD Jacobs School of Engineering.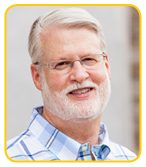 Mitch Hefter '79 (engineering) has played a major role in setting entertainment technology standards, promoting electrical safety and developing certification for entertainment industry electricians. He was instrumental in the development of DMX512, the internationally recognized standard for digital lighting control communication. He is a founding member of the Entertainment Services and Technology Association Technical Standards Program (ANSI E1) and co-chairs the Electrical Power Working Group. He has worked on updates to the National Electrical Code since 1981 and has represented the Illuminating Engineering Society (IES) on Code Panel 15 since 1997. He also works on several IES task groups. A senior systems engineer at Signify (formerly Philips Lighting), Hefter is a Fellow of the U.S. Institute for Theatre Technology, a recipient of the USITT Founders Award in 1993, and was awarded Honorary Lifetime Membership in 2014.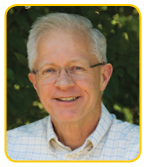 Roger T. Howe '79 (physics) is an accomplished researcher and professor who develops microfabrication technologies, devices and microelectromechanical systems. With his PhD advisor, Richard S. Muller (Berkeley), Howe developed polysilicon surface micromachining technology, which introduced the possibilities of micromechanical elements such as cantilevers, resonators and gears. The Institute of Electrical and Electronics Engineers recognized Howe by electing him a Fellow (1996) and presenting him with its Cledo Brunetti Award (1998) and the Robert Bosch Award (2015) for his leadership and pioneering contributions to the field of microelectromechanical systems. His current research is focused on nanoelectromechanical systems with applications for biochemical sensors and energy conversion devices. A member of the U.S. National Academy of Engineering, Howe is a professor of electrical engineering at Stanford University and co-founder of two start-up companies, Silicon Clocks (2004) and ProbiusDx (2015).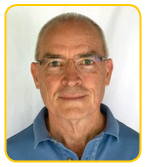 Donald Simkins '74/75 (engineering) transformed the field of U.S. Intelligence with his work on emitter location algorithms and mitigation of radio signal interference for the National Reconnaissance Office (NRO), which he supported from 1975 to 2014. His induction into the NRO Pioneer Hall in 2013—the highest honor in the field—was the result of work that changed the direction and scope of national reconnaissance. Simkins' accomplishments include developing the first precise model of the signal path, long-term coherency and automated techniques that expanded and improved the collection, exploitation and display of emitter information. Simkins' pioneering innovations have been critical for almost every space-based emitter geolocation system in operation.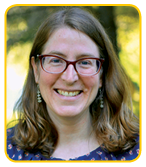 Jennifer Switkes '94 (mathematics and physics) is an award-winning educator and staunch advocate of education for the underserved. She began her teaching career through Teach for Pomona, a local program that brought STEM education to low-income communities. Since then, she has taught community college and university students, and in 2001 she joined California State Polytechnic University, Pomona, where she is associate chair for the College of Science's Department of Mathematics and Statistics. She volunteers at the California Rehabilitation Center, a medium-security state prison, and has traveled with a team to teach math in a Ugandan prison with the Prison Education Project, a program that helps inmates earn their GED and provides enrichment courses. Recognition for her work has included the 2015 Cal Poly Pomona Provost's Award for Excellence in Teaching and the 2015 INSIGHT Into Diversity 100 Inspiring Women in STEM Award.
Lifetime Recognition
The Lifetime Recognition Award honors outstanding dedication to Harvey Mudd College over many years.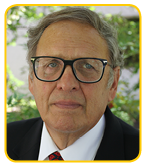 Robert De Pietro '69 (engineering), is an emeritus member of the HMC Board of Trustees (1997–2012) and past member of the Alumni Association Board of Governors (2012–2018). He and his family funded a challenge to encourage greater alumni giving during the presidency of Hank Riggs. He has also been a class representative, been involved in several class reunions and has hosted events at his home. His family, with particular support from his brother, Dennis, has endowed both The Frank De Pietro Memorial Scholarship and The Frank and Frances Fellowship Program in Civil Engineering, which supports undergraduate research opportunities under the directorship of Ziyad Duron '81. De Pietro has also served on the Engineering Department Visitors Committee. For more than 40 years, he and Dennis have been the second generation in the family commercial real estate firm of Frank De Pietro and Sons, now De Pietro Holdings, which continues with his daughter, Althea, and nephew, James. Having chosen Harvey Mudd College because of its commitment to excellence and to the liberal arts, De Pietro is an ardent supporter of institutions with classical liberal arts curriculums. He continues to champion and be involved in a range of organizations.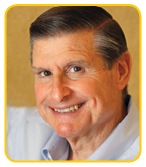 Rick Sontag '64 (physics), an emeritus member of the HMC Board of Trustees (1989–2011), is a longtime supporter of the College and a 2009 Outstanding Alumnus. An entrepreneur, he grew his company, Unison Industries, for 22 years and then sold it to General Electric. He and his wife, Susan POM '64, funded the construction of the Frederick and Susan Sontag Residence Hall, the first building on the HMC campus named after an alumnus. They also funded the construction of Sontag Hall at Pomona College. Recently, they established the Rick and Susan Sontag Center for Collaborative Creativity (The Hive), a resource for all the Claremont Colleges. He is president of the Sontag Foundation which supports research related to brain cancer and is president of the Brain Tumor Network, which helps brain cancer patients find more effective treatment. Sontag also manages Spring Bay Companies, a private investment business.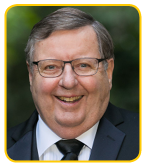 Bruce Worster '64 (physics), has been a member of the HMC Board of Trustees since 1998 and was a 2009 Outstanding Alumnus. He previously served several terms on the Harvey Mudd College Alumni Board (AABOG) including a term as president. With his wife, Susan, he established the Susan and Bruce Worster '64 Professorship in Physics and has supported several capital projects and scholarships, including the Class of '64 Endowed Scholarship. Worster held technical and leadership roles in several Silicon Valley companies and started his own, Ultrapointe Corporation, before joining telecommunications company JDS-Uniphase Corporation, from which he retired in 2001 as vice president. He holds many patents for integrated confocal laser imaging system and related technologies used to analyze defects on silicon wafers during the semiconductor manufacturing process.
Honorary Alumni
Honorary Alumni are chosen for being a long-standing friend of the College, its students and alumni and for having contributed significantly to the betterment of the students and alumni.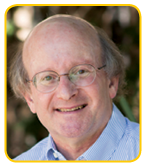 Hal Barron, professor of history emeritus, is an expert on U.S. social history, specializing in rural life. The author of two books and numerous articles and essays, he has written or spoken about the history of agrarian society, the portrayal of rural life in American culture, citrus culture in California, the history of crossword puzzles, issues of immigration and ethnicity, and the experiences of Japanese Americans and Jewish Americans. He has served as a consultant to museums and historical societies about their interpretations and presentations of rural life. A past president of the Agricultural History Society, Barron has received the Arnold L. and Lois S. Graves Award, the Vernon Carstensen Award in Agricultural History, a number of fellowships and awards from the National Endowment for the Humanities, and several other honors.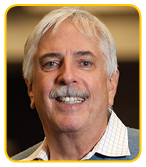 Michael (Mike) A. Erlinger, 2011 recipient of the Henry T. Mudd prize, is professor of computer science and former department chair. Hired in 1981, he was the first faculty member in the College's fledgling computer science department. He has since been lauded for helping to build its computing facilities and student spaces and increasing the number and diversity of the students in the department while offering students new opportunities, such as joint majors and research opportunities. A longtime Clinic advisor, Erlinger studies computer networking and computer education. Along with faculty colleagues, he hopes to shatter stereotypes about the computer science field by introducing younger students to the fun, creative side of software development and computer science. He does so through work in the community involving engagement with local primary and secondary schools.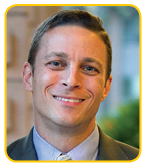 Dan Macaluso, past vice president for the Office of College Advancement (2011–2018), helped fulfill the College's mission and strategic vision goals through fundraising, building relationships and sharing its achievements. He successfully led The Campaign for Harvey Mudd College, resulting in the $150 million goal being achieved before the end of the seven-year campaign, the largest and most successful in the College's 61-year history. More than $175 million was raised to continue transforming the people, places and programs at Harvey Mudd. A veteran of higher education and development, Macaluso managed campaigns at Penn State University, his alma mater, the University of Texas at Austin, and Emory University in Atlanta before HMC.