Harvey Mudd Alumni Association Announces 2018 Awards
March 14, 2018
The Harvey Mudd College Alumni Association Board of Governors (AABOG) has announced its annual awards, which recognize impact on Harvey Mudd College as well as service to society. The awards will be presented Saturday, April 28, during the College's annual Alumni Weekend festivities.
Outstanding Alumni
Given from alumni to alumni, the award recognizes individuals who have made a sustained and effective commitment to improving society and whose lives best exemplify the mission of Harvey Mudd College.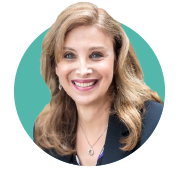 Physics graduate Amanda Simpson '83 served under President Barack Obama as deputy assistant secretary of defense responsible for worldwide military use of energy and is America's first openly transgender presidential appointee. She also served as the executive director of the U.S. Army Office of Energy Initiative, where she was tasked with overseeing the Army's various efforts to implement cost-effective, large-scale renewable energy projects. Prior to government service she was a program manager, test pilot and the director of flight operations at Raytheon Missile systems. She received numerous awards including the 2017 secretary of defense medal for outstanding public service and the 2015 national conference for college women student leaders women of distinction award and is a nationally renowned speaker addressing gender and diversity.
Lifetime Recognition Award
The Lifetime Recognition Award honors outstanding dedication to Harvey Mudd College over many years.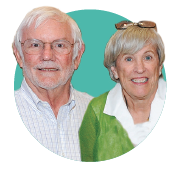 The Blasgens are devoted members of the education and arts communities. They have been ardent supporters of Harvey Mudd and Scripps Colleges, providing scholarship support at both institutions and funds supporting Scripps' art collection. Michael Blasgen '63, a Harvey Mudd engineering graduate, was a professor at UC Berkeley, served as the director and head of the Austin Research Laboratory for IBM and was the vice president for research at Sony's U.S. Research Lab. He later became a consultant, private investor and HMC Trustee. After graduating from Scripps, Sharon Walther Blasgen SCR '64 went on to earn her J.D. degree from UC Berkeley. She served as associate general counsel and later as an arbitrator for IBM before retiring in 2010. During her tenure at IBM she also served as a Scripps' trustee from 2004 to 2010. At Harvey Mudd, the Blasgens established the Michael and Sharon Blasgen Endowed Scholarship with a gift of $100,000 and have given regularly to fund it and other initiatives, including a second scholarship to honor the 40th anniversary of the Class of 1963. The Blasgens have graciously donated over 500 works of art from their personal collection to the Getty Museum, Scripps College and the San Francisco Museum of Modern Art. Michael, a fellow of the ACM and a fellow of the IEEE, is a member of the Getty's Photographs Council.
The Harvey Mudd community joins friends and family in mourning the loss of Sharon, who passed away in February 2018.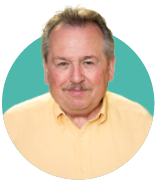 As director of corporate relations for 11 years, Barry Olsan coordinated Harvey Mudd's hallmark Clinic Program, which engages students in the solving of real-world, technical problems for corporate clients, national and research labs. He successfully recruited between 45 to 50 Clinic projects each year, ensuring that students could select from a steady stream of exciting and challenging problems and that organizations could draw upon the unique talents of HMC students and faculty advisors. Prior to directing corporate relations, Olsan served the College as assistant treasurer for eight years.
Honorary Alumni
Honorary Alumni are chosen for being a longstanding friend of the College, its students and alumni and for having contributed significantly to the betterment of the students and alumni.
Patricia Sparks, professor of physics, is interested in the design, making and study of magnetic device structures. She and her fellow researchers are helping lead the worldwide charge in an exciting area of research that involves a new class of devices based upon the property of giant magnetoresistance (GMR), increasingly important in sensor and data storage technology. She collaborates with groups at Oxford and York Universities in England, with the magnetic microscopy group at the University of Minnesota and with the GMR group at IBM Almaden. Sparks, a faculty member since 1989, is a staunch supporter and mentor of students, and is well known—and appreciated—for her course handouts (Sparks' Notes) that summarize material.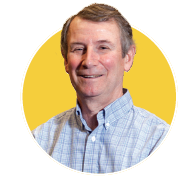 A faculty member since 1975, John Townsend, Susan and Bruce Worster Professor of Physics, studies particle physics and has done work in nuclear arms control. A master teacher, Townsend is the author of two widely used textbooks, Quantum Physics: A Fundamental Approach to Modern Physics and A Modern Approach to Quantum Mechanics. As a member of various college committees, including the Department Chairs Committee and a supporter of Admission Office efforts, he has worked to help shape the educational future of students and has pioneered new
ways to teach some of the most central elements of his discipline.