Promotions and Tenure Approved for Harvey Mudd Faculty
July 7, 2017
Promotions and tenure appointments for Harvey Mudd College faculty were approved during the May meeting of the HMC Board of Trustees and became effective July 1, 2017.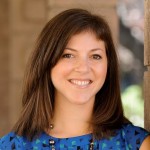 Based on recommendations from the Educational Planning Committee, the board of trustees unanimously approved Lelia Hawkins for tenure and promotion to associate professor of chemistry. Hawkins conducts research in the field of atmospheric chemistry. She studies how atmospheric particles in urban settings (like smog) are transformed as they age, specifically in fog and cloud water. These particles impact the temperature of the Earth. Her work is largely concerned with organic compounds in atmospheric particles which (in Los Angeles) come primarily from fossil fuel combustion. She is also interested in aerosol-cloud interactions and how wildfires produce particles.
Seven faculty members were promoted to full professor:
Anna Ahn, professor of biology. Ahn's research focuses on the neural control and mechanics of animal locomotion. By spanning the fields of muscle physiology, biomechanics, and motor control, she hopes to discover general principles underlying the neuro-mechanical basis of legged locomotion.
Marianne de Laet, professor of anthropology and science, technology, and society, is an anthropologist who specializes in the interactions of science, technology, society and culture. Her expertise is in the areas of knowledge/technology production, dissemination and transfer; organization and management of scientific collaborations; the material culture of knowledge-making practices; social theory; science and engineering education; and the liberal arts. She directs the College's Hixon-Riggs Program for Responsive Science and Engineering.
Ken Fandell, professor of art and holder of the Michael G. and C. Jane Wilson Chair in Arts and the Humanities, specializes in photography. He previously worked at the School of the Art Institute of Chicago, where he served as chair of the Department of Photography and was known for teaching an eclectic range of courses. Themes in his work—drawing, sculpture, sound, video, text, collage, installation and photography—often revolve around oppositions, such as small and large, near and far and the quotidian and the transcendent. Fandell's artwork and photography have appeared in the Museum of Modern Art, New York; the Museum of Contemporary Art, Chicago; and the Brooklyn Museum, New York, among others.
Susan Martonosi, Joseph B. Platt Professor of Mathematics and director of the Harvey Mudd College Global Clinic Program, focuses her research on the application of operations research models and methodology to problems in the public sector, including homeland security, humanitarian logistics and public policy.
Debra Mashek, professor of psychology, researches social connections in two types of relationships: relationships with intimate partners and relationships with community. She teaches courses on psychology of close relationships, evaluating media claims about human behavior and research methods.
Vatche Sahakian, professor of physics, explores key ideas in string theory and quantum gravity, including the accounting of information in black holes, the nature of the black hole horizon and the development of numerical techniques to address certain fundamental puzzles arising in black hole dynamics.
David Vosburg, professor of chemistry, uses green chemistry principles to shape curriculum in organic courses and laboratories and in his own research. In his classes, he takes a systematic approach to sustainability. Considered a leader in sustainability practices, he received the 2015 Award for Incorporating Sustainability into Chemistry Education, sponsored by the American Chemical Society's Committee on Environmental Improvement (ACS-CEI).
The board approved reappointments for four assistant professors: Jason Gallicchio (physics), Jessica Wu (computer science), Jim Boerkoel (computer science) and Mohamed Omar (mathematics).