Staff Transitions for Student Affairs
August 13, 2015
President Maria Klawe announced Aug. 11 that Jon Jacobsen, professor of mathematics and associate dean for academic affairs, will serve as interim vice president for student affairs and that Leslie Hughes, associate dean of students, will serve as interim dean of students.
The announcement came as Maggie Browning, vice president for student affairs and dean of students, shared that she will resign her position at Harvey Mudd College effective Sept. 11 to become executive director of a new center at Columbia University that will mobilize Columbia students to tutor local high school students. Browning, who has been at Harvey Mudd since 2009, has significantly expanded and improved services for students, developed a Division of Student Affairs mission statement that focuses on diversity, community engagement and wellness, and established the offices of Community Engagement and Health & Wellness, among many accomplishments.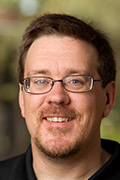 As interim vice president for student affairs, Jacobsen will be responsible for Harvey Mudd College's residential life and student support programs. He also will oversee the Office of Institutional Diversity, the Office of Career Services and the Office of Community Engagement. Hired in 2002 in the Department of Mathematics, Jacobsen was promoted to full professor in 2014. As associate dean for academic affairs since 2010, he oversaw the first-year academic program and helped students make a smooth transition from high school to college. His research interests include differential and integral equations and their applications, particularly in mathematical ecology. He is also deeply involved in Pathways, a mathematics community outreach program featuring faculty members eager to share their love of mathematics with elementary, junior high and high school students.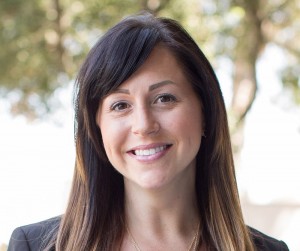 Leslie Hughes was hired as associate dean of residence life in 2014. She has worked to develop and define the residence life program at Harvey Mudd, teaming with fellow members of the Office of Dean of Students and with proctors and mentors. She possesses a strong background in higher education administration, having served as director of residence life at Salem College in North Carolina before being promoted to assistant dean of students. Prior to Salem College, she worked as residence director at Peace College.
Bob Cave, professor of chemistry, will serve as interim associate dean of academic affairs, succeeding Jacobsen. Cave will monitor academic workload and progress, especially for the College Core, coordinate the First-Year Advising Program, review and approve student overloads and incompletes and oversee the Off-Campus Major, Program of Transfer Studies and the Individual Program of Studies.
During the fall, President Klawe will confer with the Harvey Mudd community to determine whether the interim appointments should be extended beyond this academic year and gather input about the student affairs office in order to continue outstanding service to students.