Alumnus Wins Selznick Award for Bond Films
November 13, 2013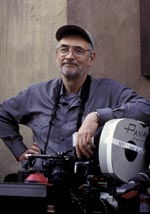 James Bond producer and Harvey Mudd College alumnus and Trustee Michael G. Wilson '63 has been awarded the David O. Selznick Achievement Award in Motion Pictures from the Producers Guild of America. The award recognizes a producer's body of work in motion pictures.
Wilson and his sister, James Bond co-producer Barbara Broccoli, will receive the award Jan. 19, 2014 at the 25th Annual Producers Guild Awards in Beverly Hills, Calif.
Wilson, who received his bachelor's in engineering from Harvey Mudd, went on to earn a juris doctor degree from Stanford Law School. He worked as a lawyer for the Department of Transportation in Washington, D.C., before joining the law firm of Surrey and Morse, where he became a partner in 1972 and specialized in international tax and business transactions. He left the firm in 1974 to join Eon Productions Limited, where he became assistant to the producer of the James Bond film The Spy Who Loved Me.
Wilson served as executive producer for Moonraker and the next two Bond films. He co-wrote For Your Eyes Only, Octopussy, A View to a Kill, The Living Daylights andLicence to Kill. He co-produced with his stepfather, the late Albert R. Broccoli, A View to a Kill, The Living Daylights and Licence to Kill.
Wilson and Broccoli produced Goldeneye, Tomorrow Never Dies, The World is Not Enough and Die Another Day, which coincided with the 40th anniversary of the Bond series. Their latest Bond film, Skyfall, grossed more than $1 billion worldwide.