Future Achievers in Science and Technology (FAST)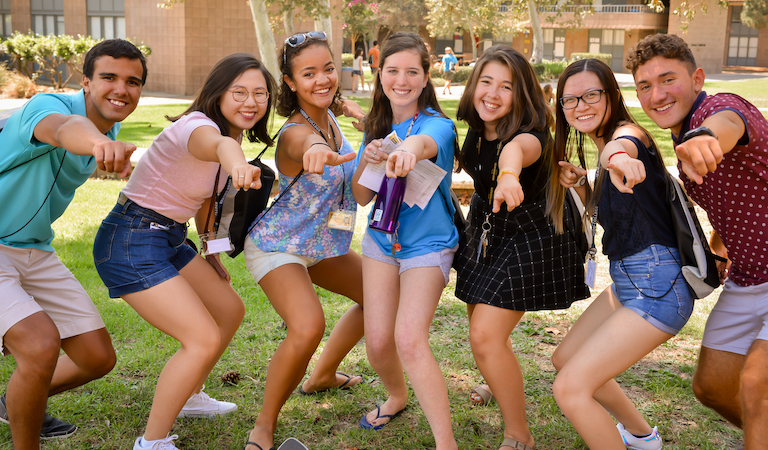 16th Annual Future Achievers in Science and Technology Program
The Future Achievers in Science and Technology (FAST) is our all-expenses-paid (in other words, free for you!) overnight fly-in program for high-achieving high school seniors. The program provides high-achieving, college-bound high school seniors with an opportunity to interact with Harvey Mudd students, professors and other college-bound students who share a passion for the STEM fields. The program dates are September 17-19th and October 26-28th. Please note, you will only be selected for one program. 
FAST participants will learn first hand about our campus community by getting to know and working with current students, faculty and staff. FAST will also include sessions that explore research, student life and a session to ask admission staff any questions you have about our admission process. The program is currently open to U.S. Citizens and permanent residents who live within the 50 U.S. states.
Interested high school seniors or other students (US citizens and permanent residents) intending to enter college in Fall 2024 are welcome to apply. We encourage students from groups historically underrepresented in STEM to apply –  women, Black, Indigenous, Latinx, students from low income backgrounds, rural backgrounds, students with disabilities, and students who are first-generation to college. 
Application Closed.
FAST application – due August 14th at 12:00 pm PDT
Application closed.
2023 FAST Program Details -Sept.17–19 and Oct. 26–28
The Future Achievers in Science and Technology (FAST) program is a two day, on-campus program. The program dates are Sept. 17-19 and Oct. 26-28.
Things to know
FAST invitees will:
Get an inside-look into Harvey Mudd and learn about the HMC experience from current Harvey Mudd students and other community members.
Interact with other college-bound students from around the nation who share their passion for STEM.
Tour of campus and Claremont Colleges.
Interact with faculty and staff.
Complete a required Admission Interview (virtual or in person to be decided).
Stay overnight in Harvey Mudd College dorms.
Receive a fee waiver for their first-year application to HMC.
Join HMC FAST-Fly Discord (link will be sent directly after completed registration for FAST).
Program Impact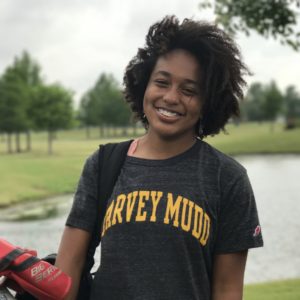 Camille, Class of 2021
"… for for the first time, I was able to see what it was like to be surrounded by students interested not only in STEM, but in a challenging yet collaborative environment."
Learn more about other FAST alumni experiences in our FAST Outcomes page.
Get the word out!
Do you know someone perfect for this program? Tell them all about it https://www.hmc.edu/admission/fast/
Questions?
Check out our FAST Frequently Asked Questions!
Can't find an answer to your question? Contact Assistant Director of Admission Kimberly Ortiz at kiortiz@hmc.edu.